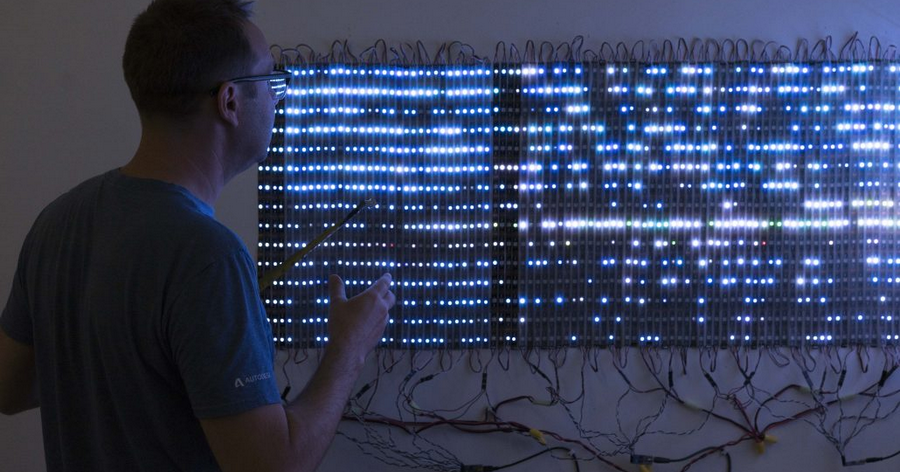 David Bowen: Wave Line
Digital Installation by artist David BowenEvent Website

Showing

Dec 2nd - May 12th, 2019
Minnesota Museum of American Art
350 Robert St N
St Paul
( map )
Duluth-based, multimedia artist David Bowen has been commissioned to create an installation for the Window Gallery. This street-facing work will be premiered on the occasion of the M's grand opening of the new museum in December 2018. David Bowen's installation brings the world to St. Paul. By tapping into surfline.com's international network of research cameras, he captures wave videos from locations all over the world. The data is then channeled into large screens lit by thousands of LEDs, which are then covered with a shower curtain scrim.

The work, which faces Robert Street, will display the current conditions from two different locations somewhere in the world. The installation's hypnotic light patterns will run continuously over 24 hours; its live video feeds will switch automatically, as the earth rotates around the sun. The effect will be like watching the distant, yet gentle undulation of water washing up on shorelines all over the globe – a view on distant shores, seen through through the M's windows in St. Paul.

This exhibition, Softly…Before the Supreme Court and 100 Years and Counting will open Dec 1st at the The M's Grand (Re)Opening party.