LET'S GROW TOGETHER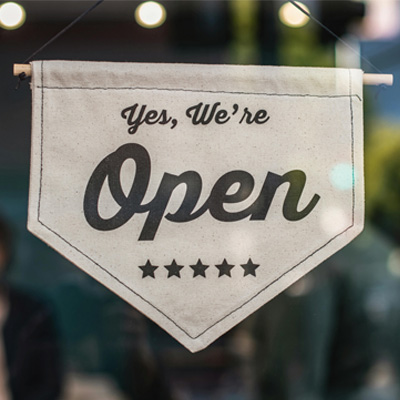 YOU
You're an asset to the community: the kind of business folks can't do without. You know supporting the arts makes the Twin Cities thrive and is just good business.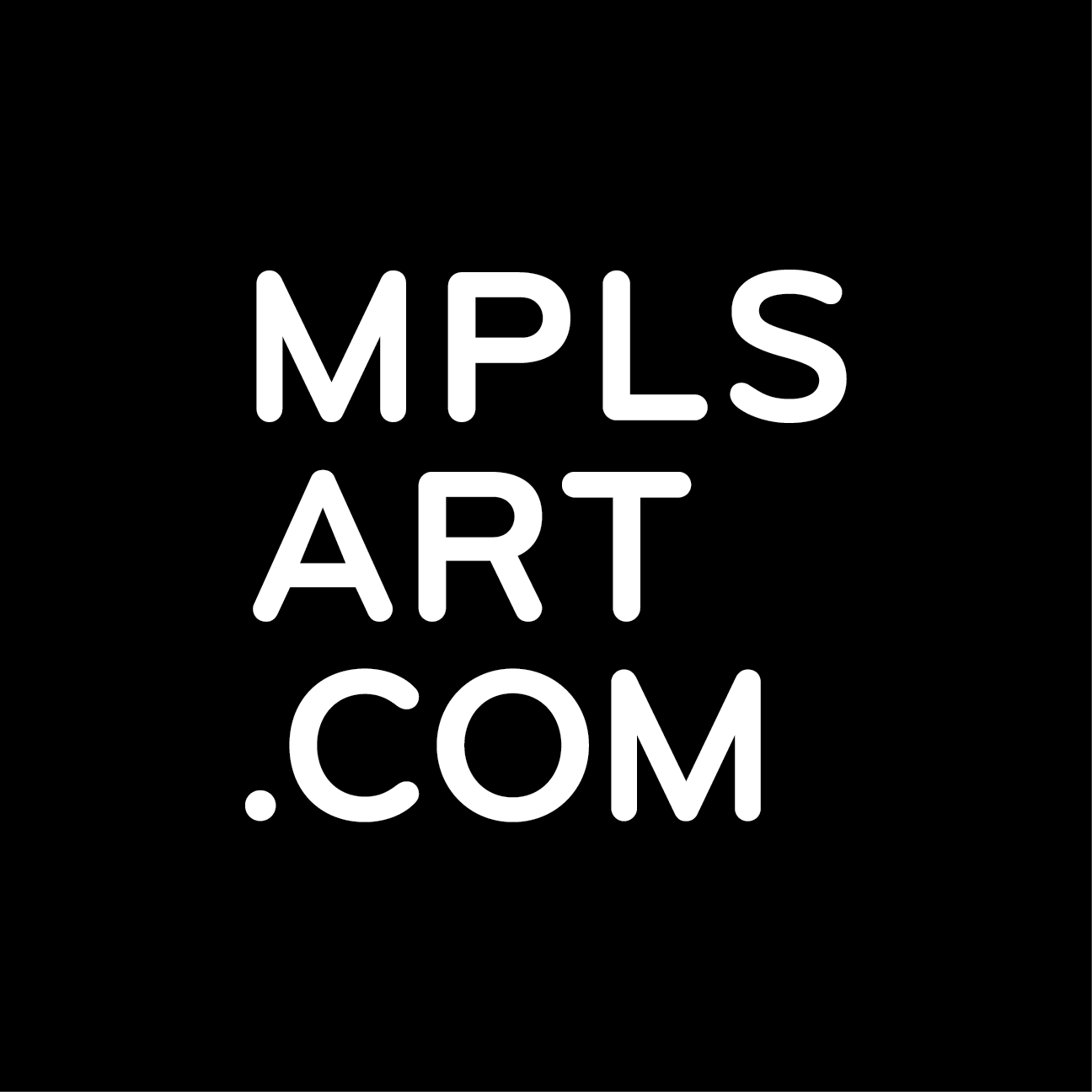 US
MPLSART.COM is the first place folks look for local visual arts. We're a valuable and trusted community resource with a track record of supporting the local visual arts community.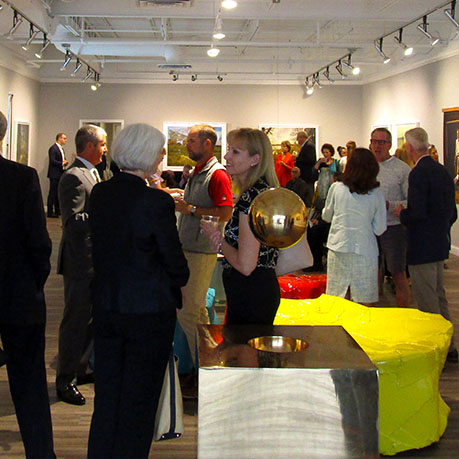 OUR AUDIENCE
We absolutely cherish our audience. They love the Twin Cities and supporting all things local. They're a passionate and engaged bunch that shows up.
No Bots, no click bait, no paid followers.
Just an engaged audience organically grown over 15 years.
60K
ad views
70%
of audience from the Twin Cities metro area
52%
site visitors are aged between 18-34
Google analytics, Q1 2021
---
OFFERING
ON SITE DISPLAY ADS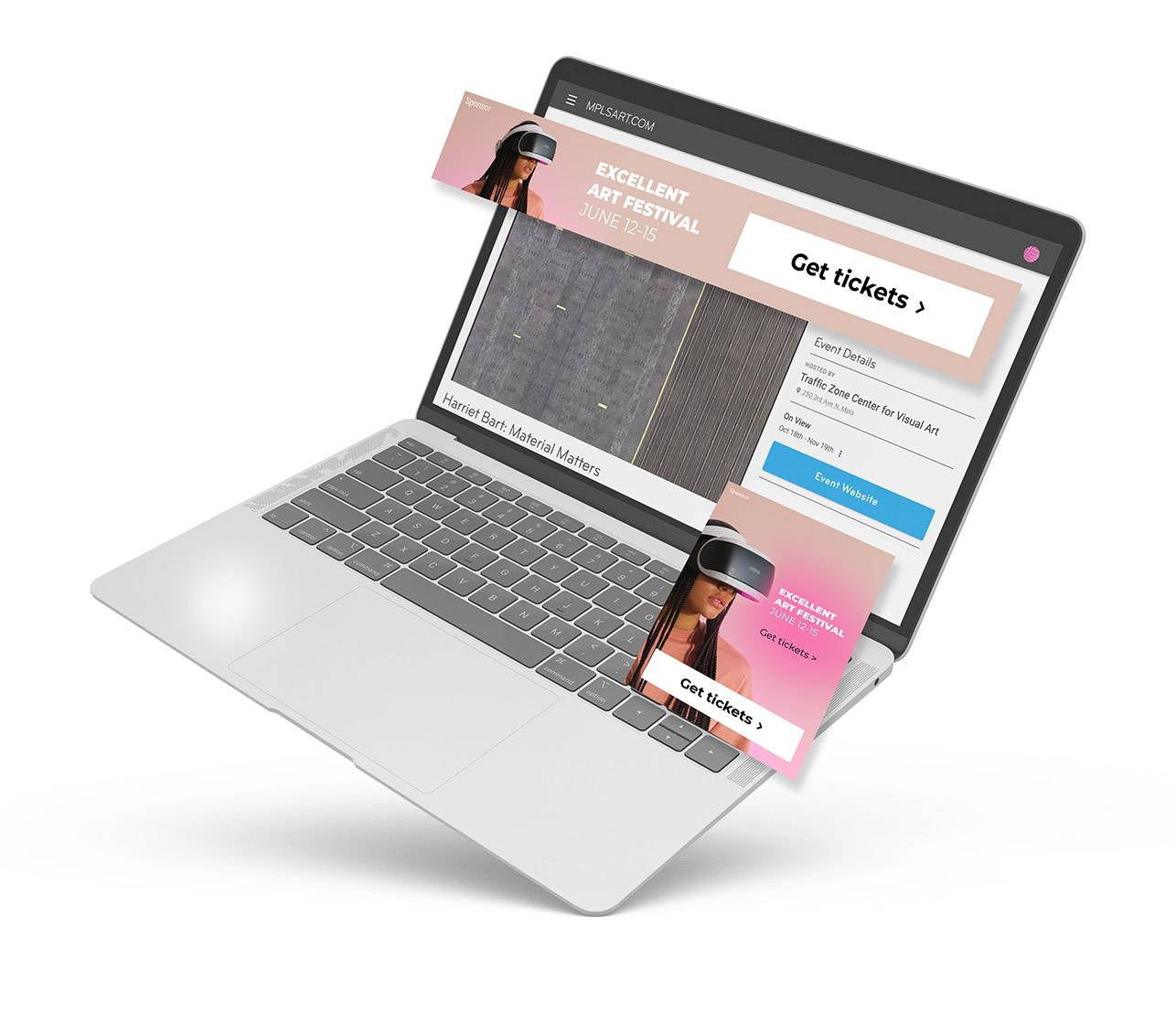 ---
OFFERING
WEEKLY EMAIL DISPLAY ADS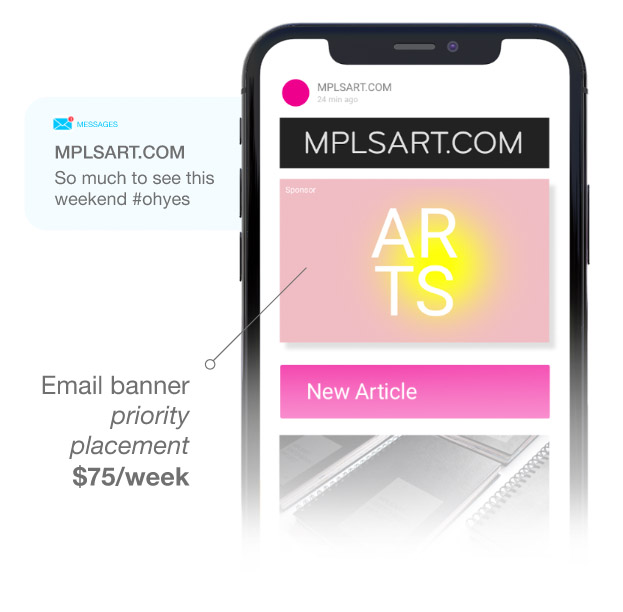 Mailchimp, rolling average 2021
---
OFFERING
SPONSORED SOCIAL POSTS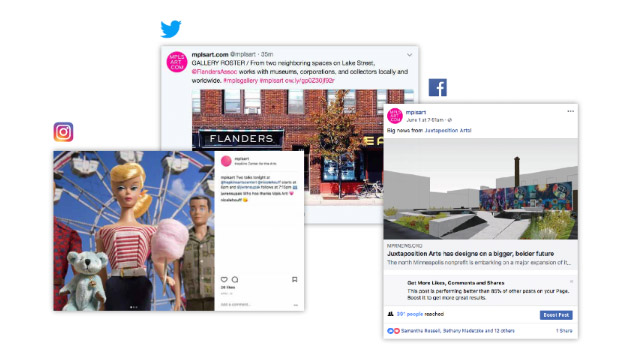 $300/post across all our platforms
Instagram
5,210 followers
31,932 reach
Facebook
3,147 followers
32,358 reach
Twitter
3,442 followers
35,645 impressions
---
Sponsorship Rates
Website Display Ads
Crown Banner, high priority placement

$300 per month
Basic Banner, 20%+ visibility in rotation

$150 per month
Weekly Email Ads
(1) Week

$75 per week
Social Media
(1) Sponsored post across all platforms
Twitter, Instagram, Facebook, LinkedIn

$300
---
Ready to introduce yourself to our audience?
Drop us an email. Tell us about your business. We'll answer your questions, let you know about any discounts, and get you set up as a sponsor.