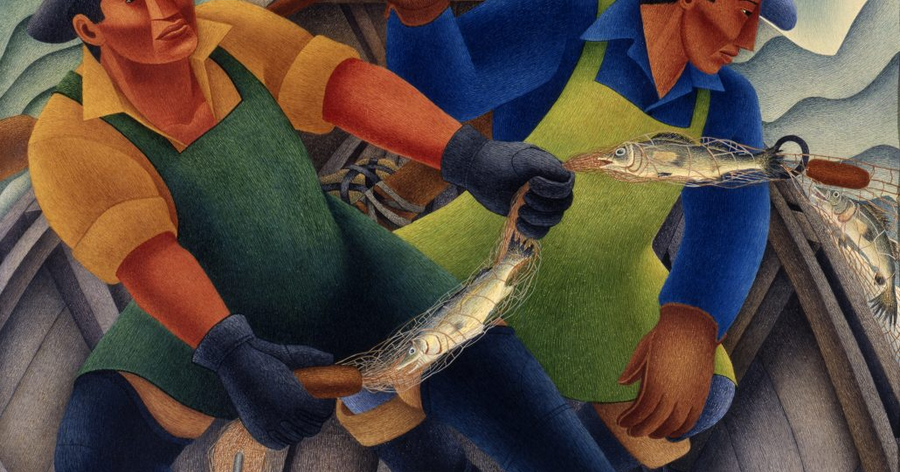 100 Years and Counting
A exhibition of works from the M collection.Event Website

Showing

Dec 2nd - Feb 17th, 2019
Minnesota Museum of American Art
350 Robert St N
St Paul
( map )
The exhibition features approximately 45 works from the M's remarkable collection of American art, from 100 years ago to today. It invites a tumble into the depth and breadth of the M's collection: early 20th century paintings, photographs, sculptures by Paul Manship and George Morrison, incredible ink and pastel drawings, mid-century studio craft, sculpture, prints, contemporary Native American art, and up-to-the-minute recent acquisitions by outstanding American artists.
This exhibition proves the point that Minnesota Museum of American Art has been around awhile—over 100 years, in fact—and that its American art collection reflects that visual trajectory. It also shows that the new M, in this stunning new building and home, is likewise continuing to grow, to thrive, to build—indeed, counting our years and our way into a new era of significance, art, and visual engagement.

This exhibition, Wave Line and Softly…Before the Supreme Court will open Dec 1st at the The M's Grand (Re)Opening party.
Image Credit: Patrick DesJarlait, Red Lake Fishermen, 1946.