MPLSART Sketchbook Project 2021
Artwork by Mary Gibney

Artwork by John Sauer

Artwork by Jaida Grey Eagle

Artwork by Hilary Greenstein

Artwork by Chuck U
Media Kit
---
Press Releases
Limited Edition Book Kickstarter presale (coming soon)
Auction for Original Sketchbooks (coming soon)
Gamut Exhibition (Coming Soon)
Original Sketchbook Photos
Coming soon
Select Artwork
A sampling of work from the sketchbooks suitable for publication. Additional images coming soon. All works are 10"x6.5"

Coming Soon
Brand Assets
Brand Colors
#fd0595 - Primary Brand Color
#039be5 - Secondary Brand Color
#222222
#121212
Sketchbook Colors
#039BE5
#0A8BD4
#127BC3
#1A6BB2
#225BA2
#294B91
#313B80
#392B6F
#411C5F
Naming Conventions
We would greatly appreciate using the following convention when writing about the project:
MPLSART or MPLSART.COM not MPLSart nor MPLSArt nor mplsart
When referring to the project by name, please use "The MPLSART Sketchbook Project" or "MPLSART Sketchbook Project 2021"
Teaser Video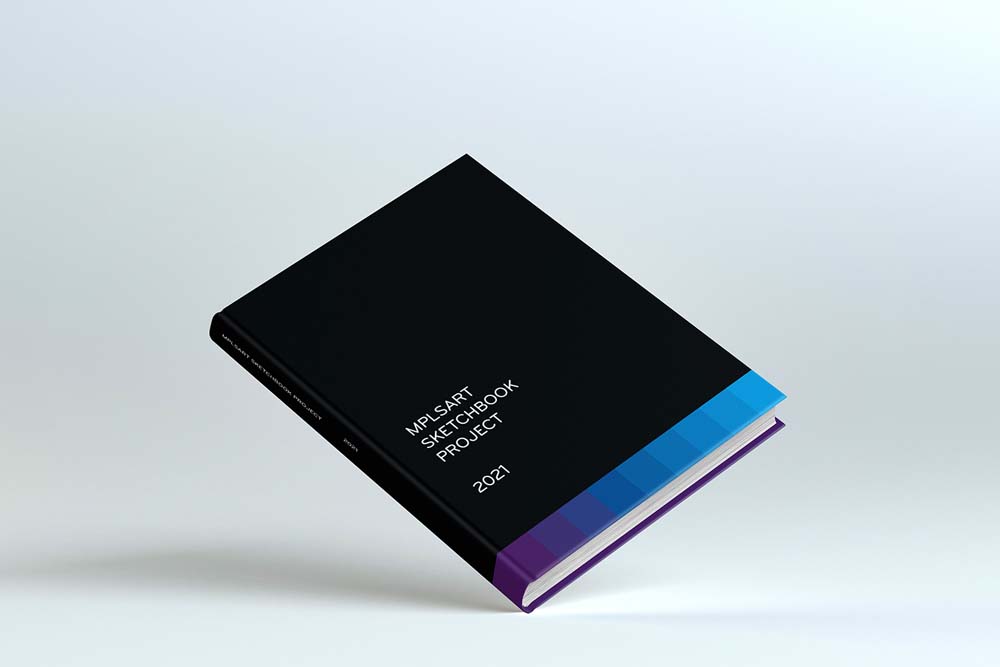 Preorder (March)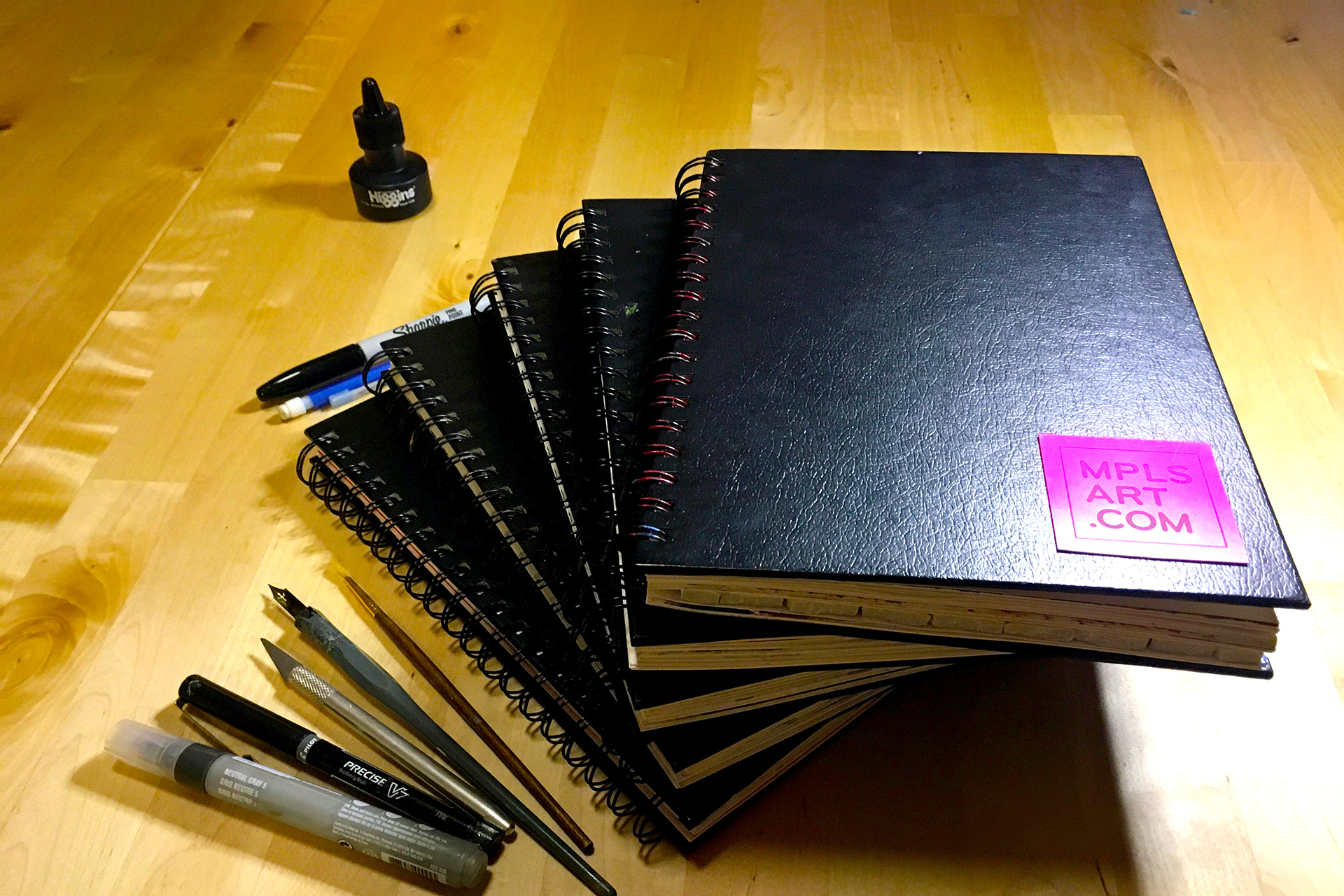 Find out what's up
every week.
No spam. Just local art news and events straight to your inbox.