MPLSART Sketchbook Project 2021
Artwork by Mary Gibney

Artwork by John Sauer

Artwork by Jaida Grey Eagle

Artwork by Hilary Greenstein

Artwork by Chuck U
MPLSART Sketchbook Project
An exciting collaborative art project featuring the work of 70 Twin Cities artists
---
The Project
The MPLSART Sketchbook Project is a unique survey of the Twin Cities visual arts community during another challenging year. Started in 2020 as a way to connect and support artists during the pandemic, the 2021 project is the second iteration bringing together a whole new set of amazing Twin Cities artists. Throughout 2021, 70 local artists contributed 120 original works to a series of five traveling sketchbooks.
In the context of the continued pandemic, political division, and growing uncertainty, the sketchbooks quietly passed from artist to artist throughout the Twin Cities. For some artists, their contribution is an expression of their anguish or their sense of hope. For others, the project helped overcome intense creative block or allowed them to try something new that they carried forward in their practice. Regardless, every image in the sketchbooks is infused with the artists' mind and heart, capturing the spirit of the times.
MPLSART worked deliberately to capture a diverse slice of artists working in the Twin Cities. From hobbyists to internationally exhibiting artists, from McKnight Fellows to artists just starting their careers. The project features muralists, studio artists, street artists, graphic novelists, designers, and more. Notable artists include: Piotr Szyhalski, Ta-coumba Aiken, Star WallowingBull, Jovan C. Speller, Caitlin Karolczak, and Chuck U (see all)
Through the auction of the original sketchbooks, sales of the limited edition book, and support from some amazing sponsors, all net-proceeds from the project will be divided among the 70 partipating artists.
---
Current Status
Track the progress of the 2021 MPLSART Project with these important dates
✅

March - December 2021 - Artist Contributions

⌛

January 2022 - Sketchbooks digitized by Color Space

⚪

Feb 15th - Deadline to become a sponsor

⚪

March 1st - The Kickstarter for the limited edition book launches

⚪

March 18th - Opening Reception for the Sketchbook Exhibition at Gamut Gallery

⚪

April 8th - Kickstarter presale ends

⚪

April 9th - Opening Reception for the Sketchbook Exhibition at Gamut Gallery

⚪

May - Limited edition books are are printed at Shapco Printing

⚪

May - Original Sketchbooks go up for auction at Revere

⚪

July - Net proceeds are paid to artists
Check back for updates. In the meantime, follow hashtag #mplsartsketchbook and #mplsartsketchbookproject2021 to see the latest contributions.
---
Questions?
Please direct all questions to Blaine Garrett: blaine@mplsart.com. For press releases and assets, please see
our press kit
. To become a sponsor,
please apply here
.
Teaser Video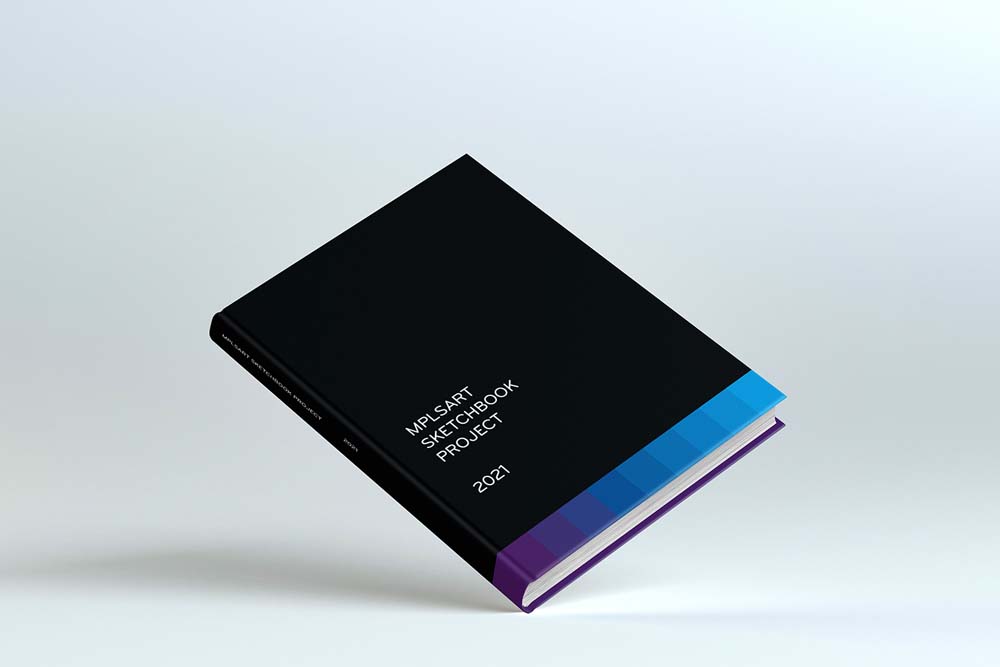 Preorder (March)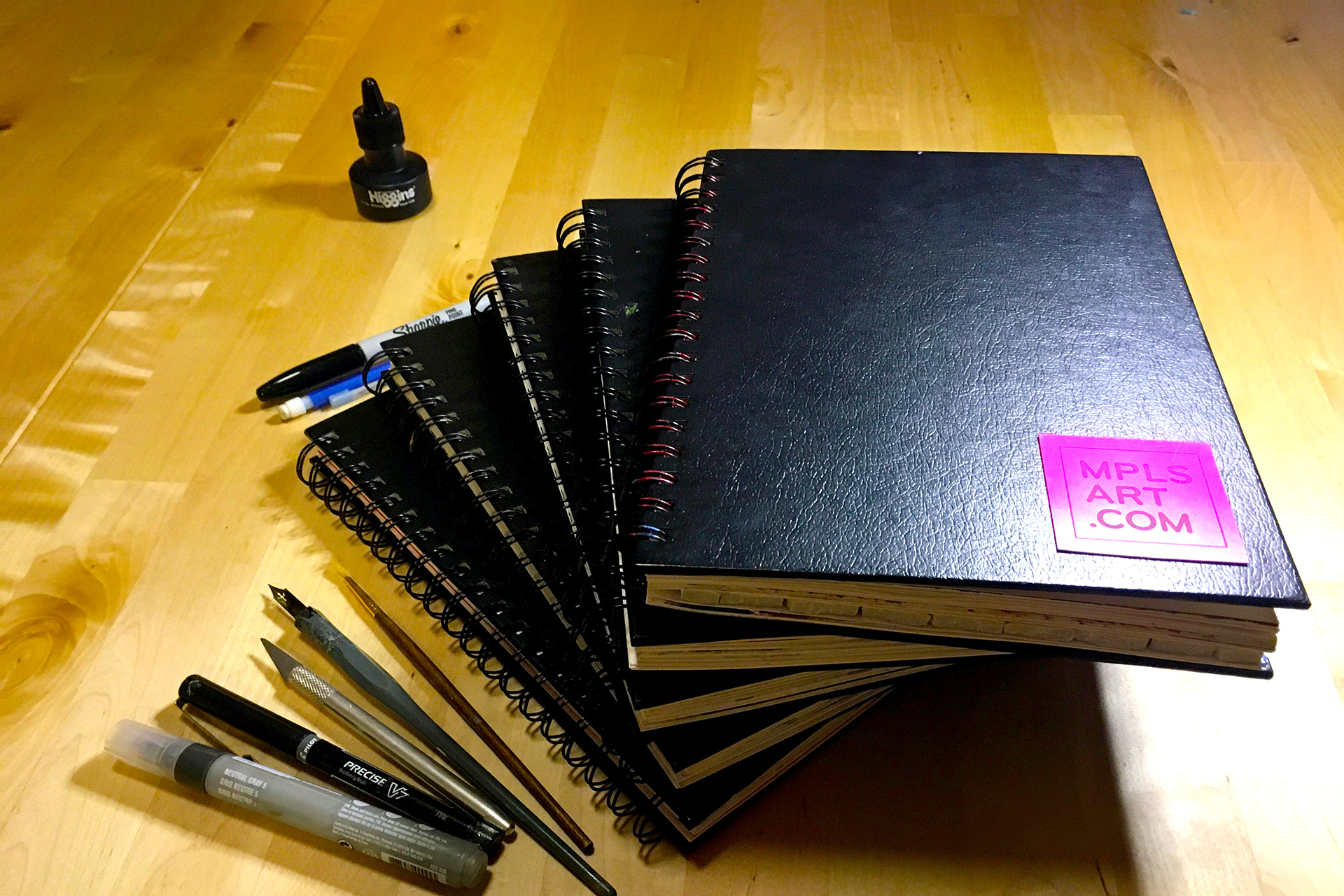 Find out what's up
every week.
No spam. Just local art news and events straight to your inbox.