MPLSART Sketchbook Project 2020
Artwork by Hend Al-Mansour

Artwork by Gordon Coons

Artwork by Christopher Harrison

Artwork by allison anne

Artwork by Blaine Garrett

Artwork by Sean Ferris
MPLSART Sketchbook Project 2020
A Collaborative Art Project Supporting Artists and Bringing Creators Together
---
The 2020 MPLSART Sketchbook Project is a unique survey of the Twin Cities visual arts community during a most challenging year. Over the last several months of 2020, 69 local artists contributed 120 original works to a series of five traveling sketchbooks.
In the context of the pandemic, racial reckoning, and political division, the sketchbooks quietly passed from artist to artist throughout the Twin Cities. For some artists, their contribution is an expression of their anguish or their sense of hope. For others, the project helped overcome intense creative block or allowed them to try something new that they carried forward in their practice. Regardless, every image in the sketchbooks is infused with the artists' mind and heart, capturing the spirit of the times.
Limited Edition Book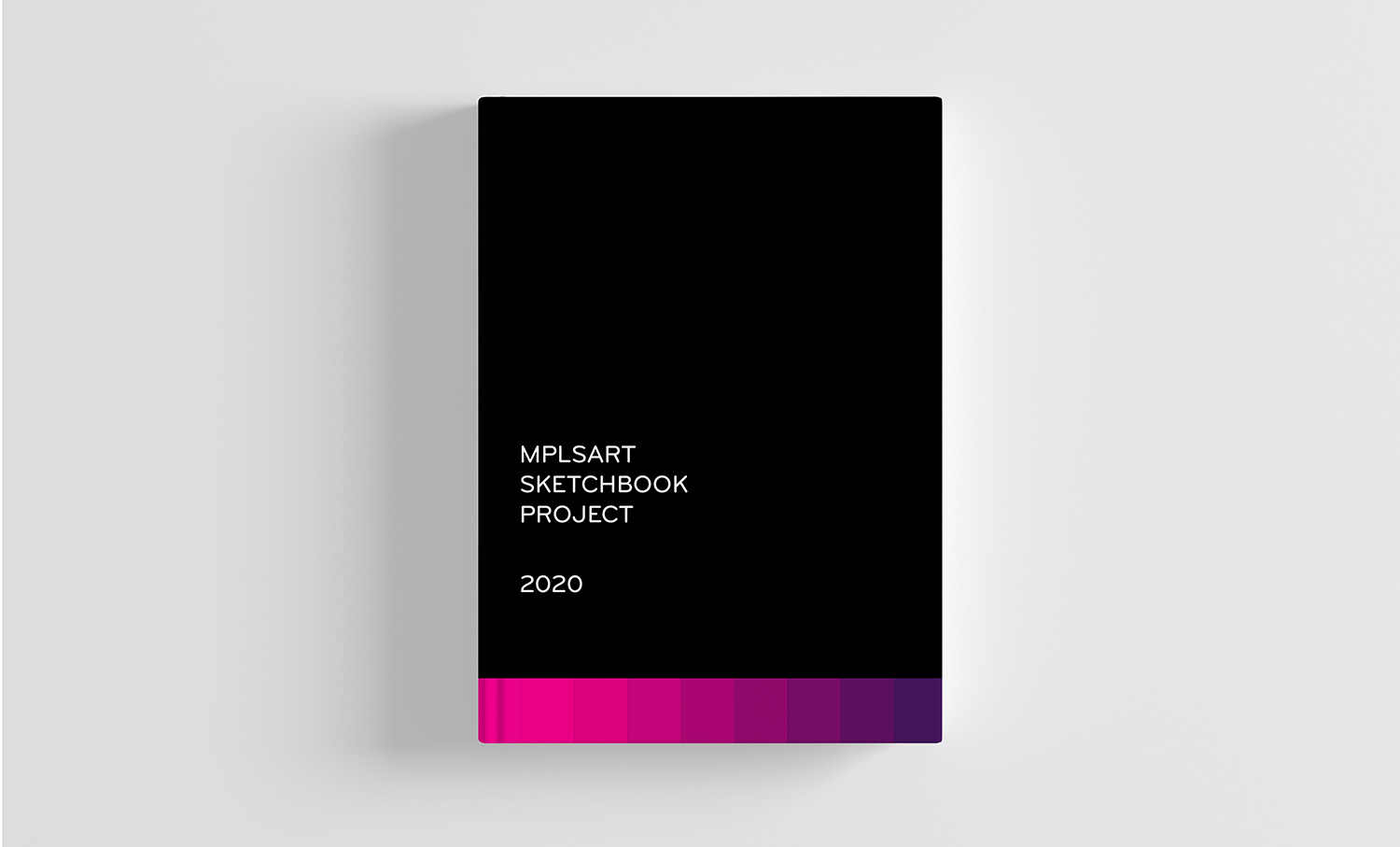 We are excited to be working with Minneapolis-based Shapco Printing to bring you an amazing limited edition book collecting the contributions of all 69 artists. This beautiful hardcover book boasts 88 full color pages and features work made exclusively for the MPLSART Sketchbook Project. This book will only be available for purchase from MPLSART.COM via this Kickstarter Campaign. During the first week of the campaign, the limited edition books will be available for $55 and $65 after.
ISBN-13: 978-0-578-85581-3
Preorder via Kickstarter
The Exhibition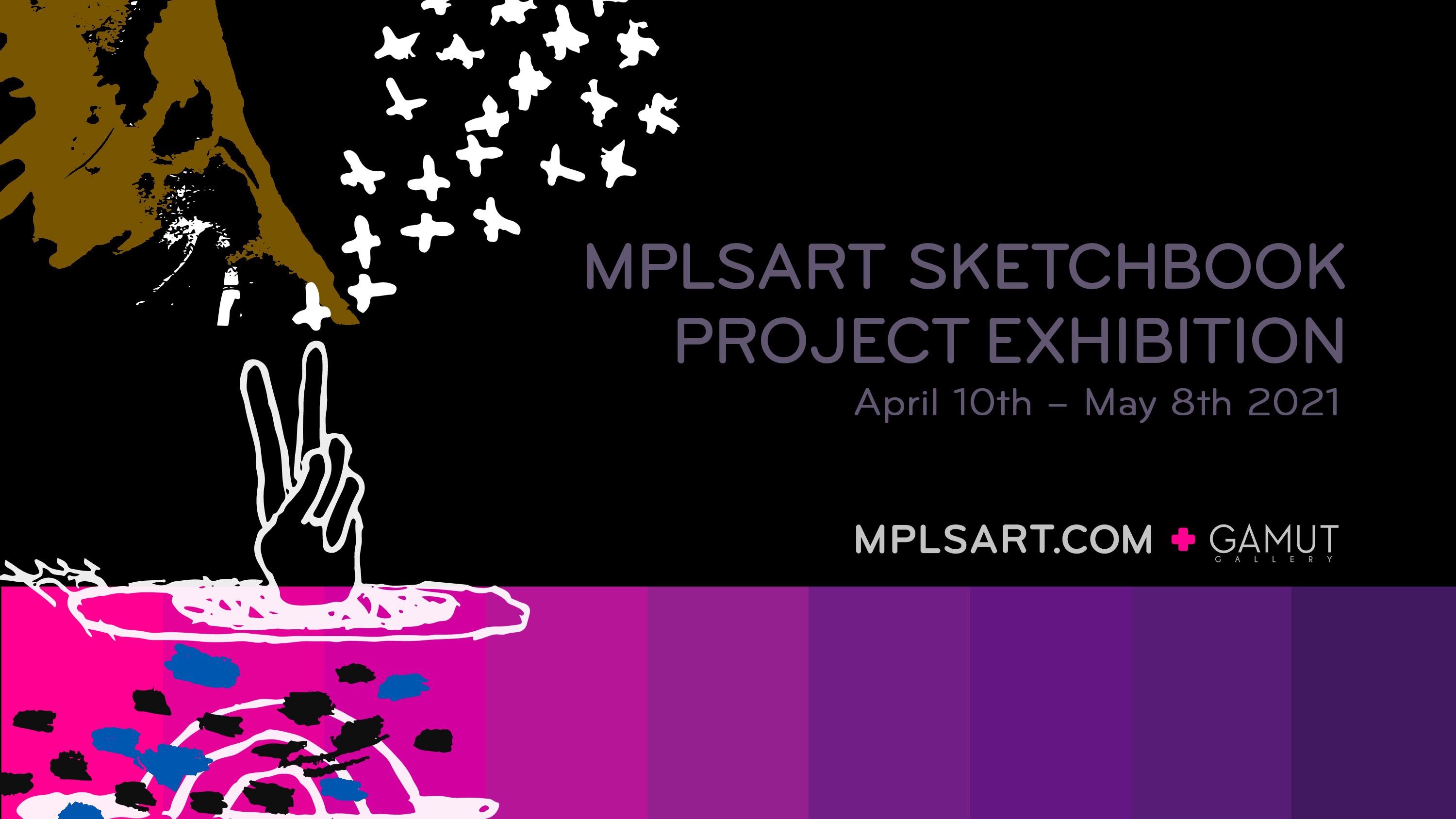 Gamut Gallery will be hosting an exhibition April 10th through May 8th featuring 35 of the artists involved in the Sketchbook Project. Get a first-hand look at the original sketchbooks during the opening and see amazing new work by contributing artists. Please see Gamut's website for Covid safety precautions.
Learn More
Bid on the Originals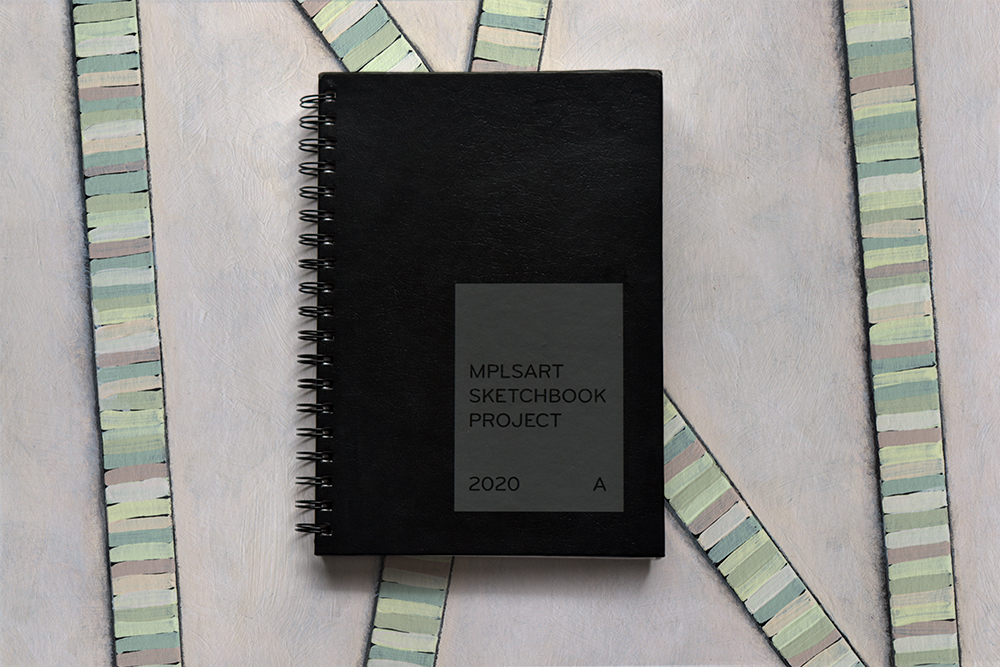 We are also excited to announce that we are partnering with St. Paul-based Revere Auctions to auction the original five sketchbooks during their Community Benefit Auction. More details to come.  
Learn More
Find out what's up
every week.
No spam. Just local art news and events straight to your inbox.