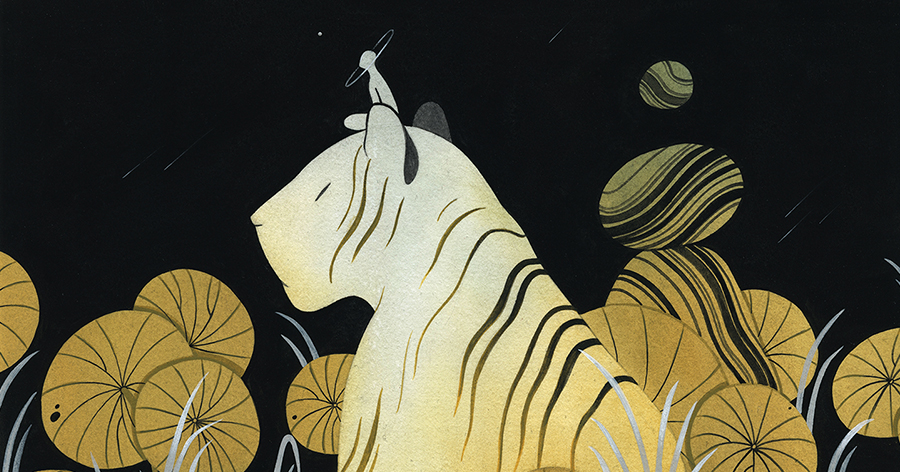 Reflections
Solo show featuring illustrator Maggie ChiangEvent Website

Opening

Fri Dec 14th, 2018 7PM - 10PM CST

Showing

Dec 14th - Feb 1st, 2019
Light Grey Art Lab
118 East 26th St
#101
Minneapolis
( map )
Illustrator Maggie Chiang's collection of work, titled Reflections, presents a beautifully textured, mysterious, and surrealistic examination of natural spaces and internal recollections.
Drawing from "the personal struggles and emotions that [she] experienced throughout the year", Chiang has used these works as "a way to escape from reality". This collection will be primarily original watercolor and acrylic works.
LGAL will simultaneously be featuring collections of work by Em Allen and Vanessa Gillings, opening the same night. The reception runs from 7-10pm, with a very exciting Game-Show-meets-Artist-Q&A starting at 9pm.