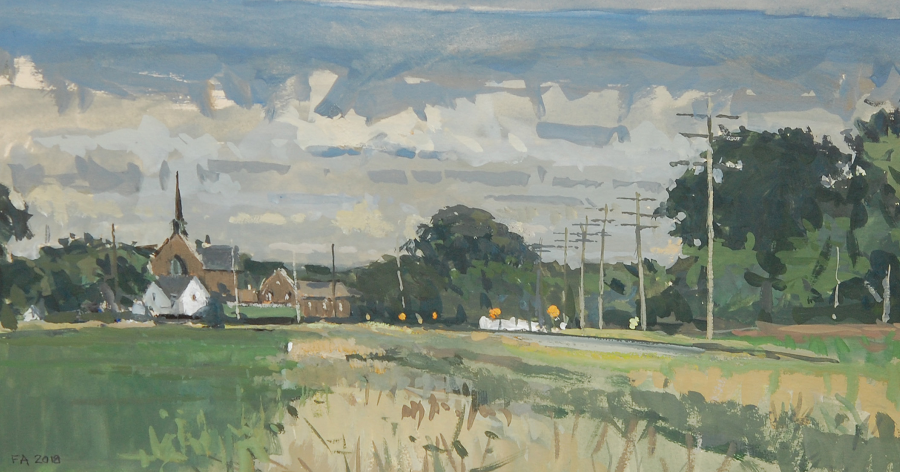 Painting in Place
A SPOTLIGHT exhibition of new paintings by Fred AndersonEvent Website

Showing

Mar 9th - Apr 20th, 2019

Opening

Sat Mar 9th, 2019 2PM - 5PM CST
Groveland Gallery
25 Groveland Terrace
Minneapolis
( map )
For nearly thirty years, Fred Anderson has worked in the plein air tradition, travelling the back roads and neighborhood lanes of rural and small town Minnesota near his home in Cambridge. His long and familiar relationship with the Minnesota landscape is reflected in the quiet intimacy of his works.
"I usually catch a pattern of lights and darks out of the corner of my eye that appeals to me, and then I try to paint it. Hopefully my paintings are an honest and simple response to the beauty I see in the world." — Fred Anderson
The artist will be present at the opening reception Saturday, March 9. The opening reception and exhibition runs concurrently with 'Land Shapes' by Barbara McIlrath.