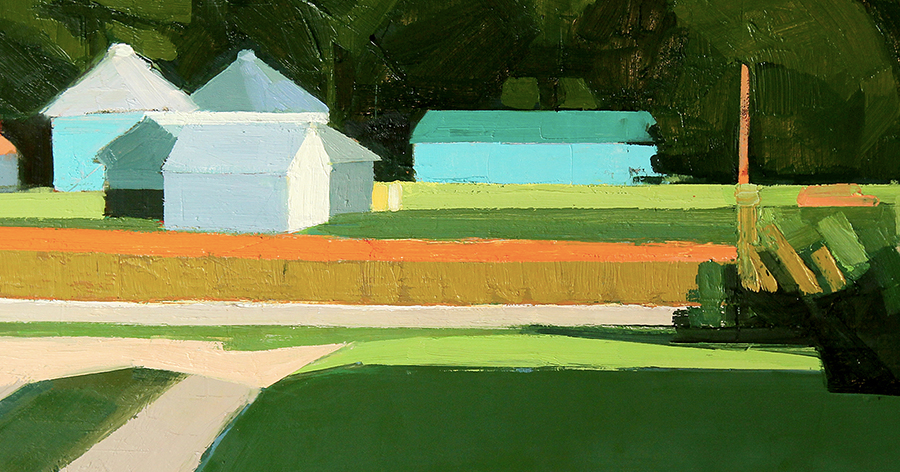 Land Shapes
An exhibit of new paintings by Barbara McIlrathEvent Website

Opening

Mar 9th - Mar 9th, 2019

Showing

Mar 9th - Apr 20th, 2019
Groveland Gallery
25 Groveland Terrace
Minneapolis
( map )
Barbara McIlrath finds her subject in the dramatic landscape of the Driftless Region of Western Wisconsin, near Lake Pepin, where she has a farm and studio.
"My recent paintings are like landscape puzzles of the rural valley outside my studio window. They contain shapes of prairie and nearby farm fields. I try to solve the mystery of these scenes by taking the pieces apart and putting them back together. … The myriad of puzzles in these places will forever keep me wondering." — Barbara McIlrath
The artist will be present at the opening reception Saturday, March 9. The opening reception and exhibition runs concurrently with 'Painting in Place' by Fred Anderson.