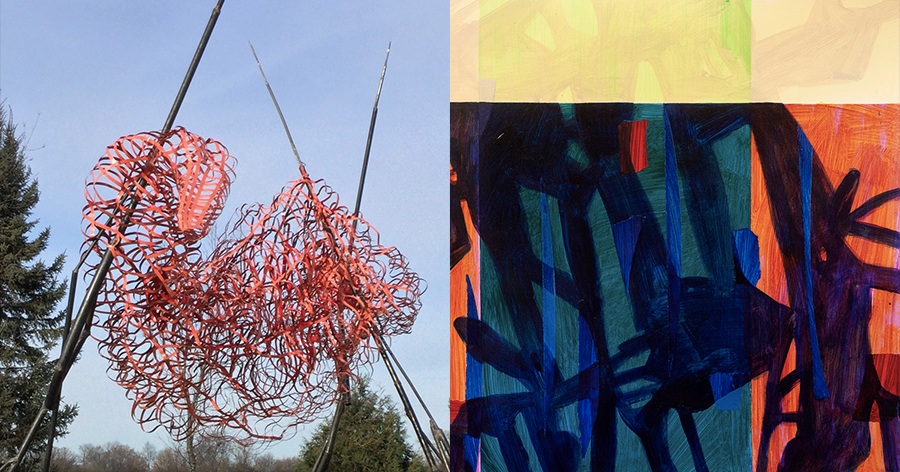 A Babel of O'orms | Intervals
A two-person exhibition featuring works by Riley Fichter: A Babel of O'orms and Isa Gagarin: Intervals.Event Website

Opening

Sat Apr 13th, 2019 6PM - 9PM CST

Showing

Apr 13th - Apr 27th, 2019
Quarter Gallery at the Regis Center for Art, U of M
405 21st Ave S
Minneapolis
( map )
The Department of Art at the University of Minnesota presents, A Babel of O'orms | Intervals, the Regis Center for Art Emerging Artist Program exhibition featuring the work of Riley Fichter and Isa Gagarin.
The Regis Center for Art (RCA) Emerging Artist Program is a new opportunity for emerging artists to participate in solo or group exhibitions at the Quarter Gallery located in the Regis Center for Art at the University of Minnesota. The purpose of the exhibition series is to provide artists with opportunities to exhibit their work, broaden connections with other artists, and gain wider exposure to the arts community in the Twin Cities. The exhibition series seeks to support a diverse range of artistic practices within the visual arts. Participants are selected by a panel comprised of University of Minnesota Department of Art faculty.
That same evening visit 'The House | The Yard' (MFA Thesis) in the Katherine E. Nash Gallery.