With a variety of community-focused programming, the 23-year-old Articulture offers arts access for all
Sitting in the vibrant and diverse Seward neighborhood of Minneapolis, the nonprofit Articulture serves as a sounding board for its community — addressing the problems, hearing the questions, and painting the answers.
Art classes form the core of Articulture's programming, with on-site adult classes in drawing & painting, metalsmithing, printmaking, glass mosaics, and even the Exquisite Corpse. Classes for kids range from "Incredible Comics" to "Edible Holiday Houses." The organization also offers private lessons, created opportunities for public art, and has partnered with a variety of organizations — focused on everything from mental health to environmental issues — to create curricula tailored to serve lots of people in the community.
However, before all that (and before moving to Seward), Articulture was created by its current Executive Director, Elizabeth Greenbaum, in a church basement in the Longfellow neighborhood in 2000. At the time Greenbaum says she wondered why people from her community were going to the suburbs outside of Longfellow for access to the arts.
"To me that was problematic," Greenbaum says. "So, I went to my Longfellow community council and I said, 'Would you guys be interested in having an art center in this neighborhood?'"
She says the idea was met with full support from the council, who encouraged her to start the process. One board member suggested the name 'Articulture' as a representation of Minnesota's agriculture and mill towers combined with art. It soon moved to a storefront on Minnehaha Avenue which it quickly outgrew, and in 2008 Articulture moved to its present larger and more centralized location on Franklin Avenue in Seward.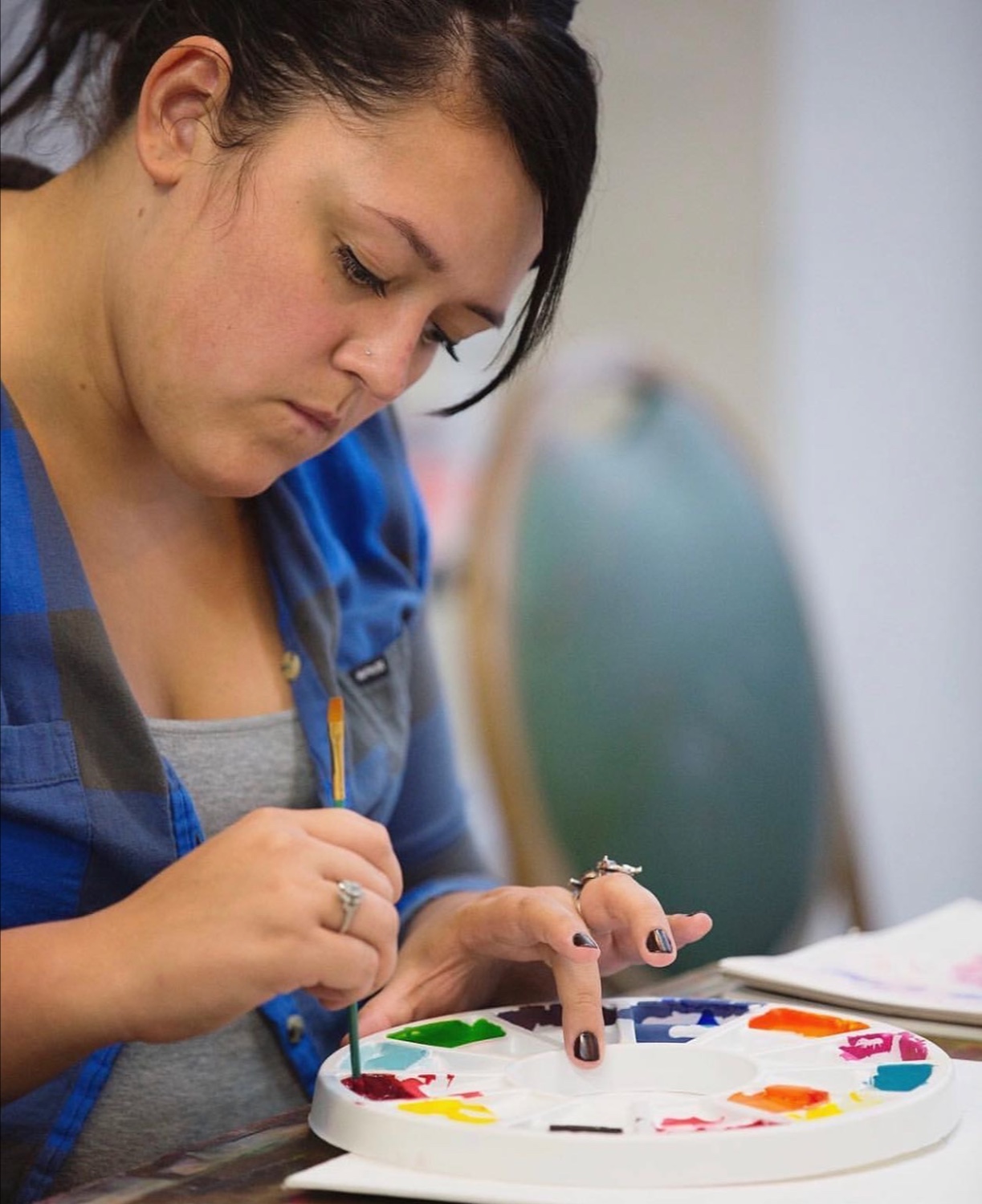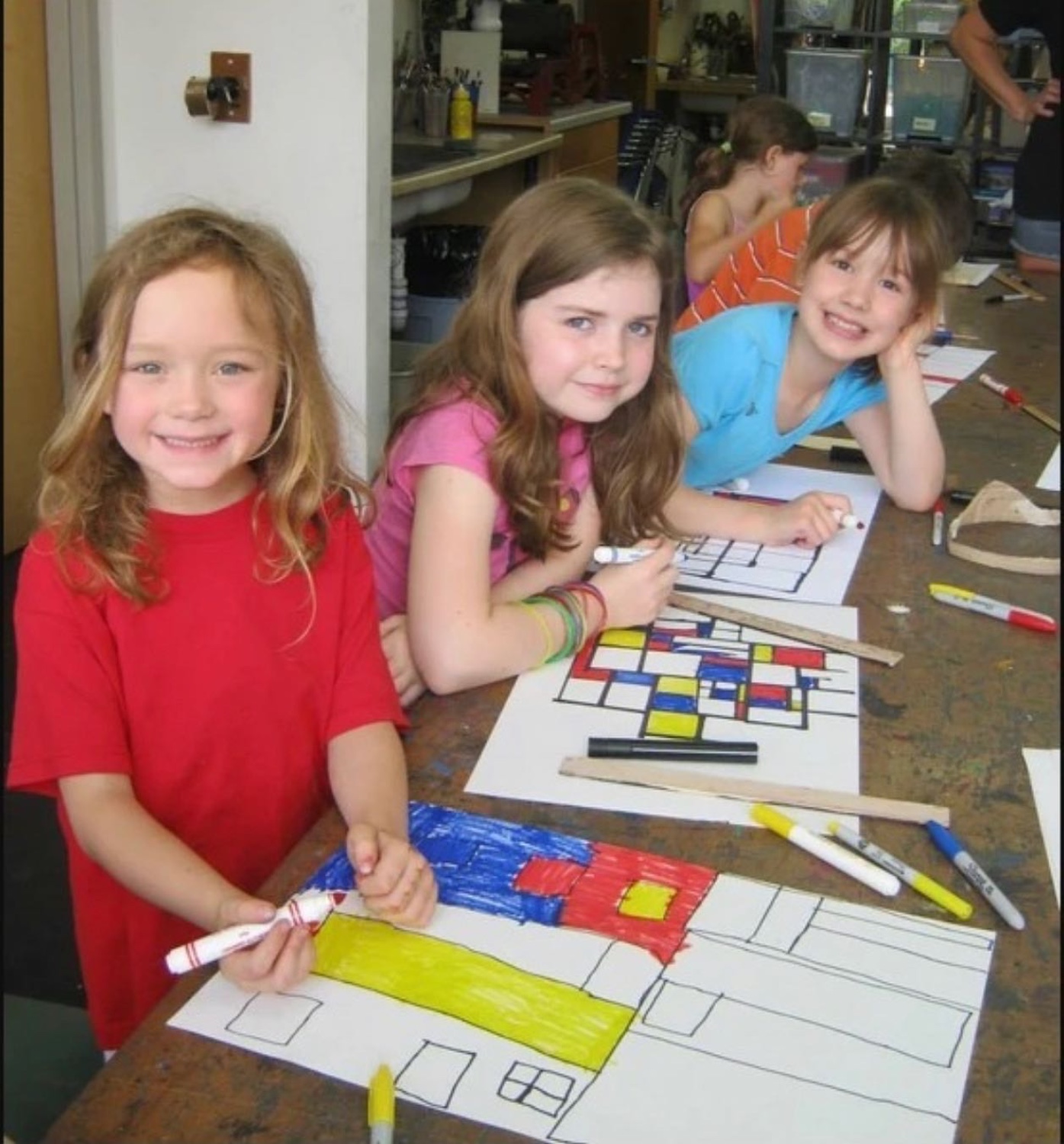 ArtiCulture offers both adult and youth classes. All photos courtesy of ArtiCulture.
Articulture set out to be a model for a healthy relationship between art and people, using art as a safety valve for self expression. Its curriculum stands out for its emphasis on an immersive learning approach with an emphasis on freedom and awareness that there is no "right answer." Articulture values and promotes tolerance, sharing, and understanding different ways of thinking. "The creative process is the true focus of creativity and self-expression," explains Greenbaum, "while the end product is the outcome of that process."
Articulture sees their professional teaching artists as playing a fundamental role within the organization, embracing its educational philosophy and mission of "empowering individuals and communities to create positive change through the visual arts."
The heart of the organization's focus is the goal of giving arts access to all. Their Art and Healing program, for example, is geared towards partnerships with social service and health field organizations offering arts experiences to some of the most vulnerable community members. These programs are sustained through direct or indirect grant funds, for clients to explore, process, and have a creative outlet in a safe and inclusive environment. Articulture has worked with a number of marginalized populations such as newly housed homeless groups, people with physical and cognitive challenges, and for many years with adults struggling with severe and persistent mental illnesses. Having an opportunity for a creative outlet alongside peers helps to build a feeling of acceptance, self-confidence, stress relief, and camaraderie.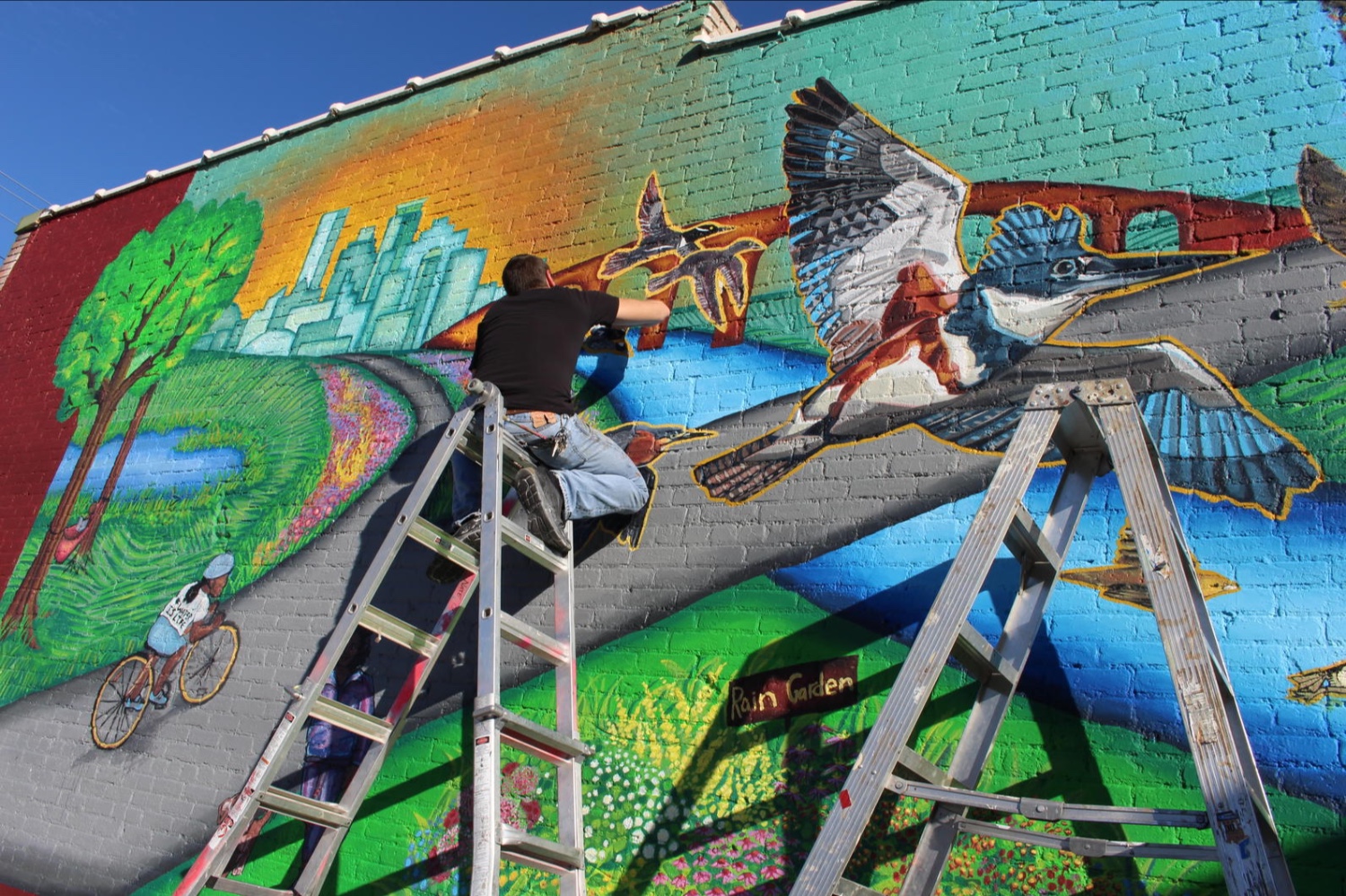 Top: A 2016 mural in Standish made as a partnership between Audubon Minnesota and Articulture's Youth Arts Collaborative (YAC).
Articulture's Youth Arts Collaborative (YAC) has produced a number of community public art projects in south Minneapolis, which are often centered around social justice and environmental issues. Pairing local teens with teaching artists, the teams ideate, design, and ultimately execute a final project. In addition to team building and honing artistic skills, there is an initial deep dive into learning about the subject that the artwork is intended to be about. The goal is to not only acquaint these teens about the issues involved, but also enable them to pass along this acquired knowledge to others in the community. An example of a YAC project in Seward is the Reclamation photo mural on the Somali Seward Market to celebrate the good in community after tragedy and adversity. Another project, to combat tagging and graffiti, was painting local utility boxes focused on watershed issues, clean water, and protecting the environment.
Outreach and partnerships also include working with community organizations, with schools through artist-residences, and through ongoing relationships with local Minneapolis public schools, offering art classes in their after-school programs.
From the start, ArtiCulture was dedicated to building a solid foundation in education. Greenbaum says that the goal is not to create artists but to encourage creative thinking in all disciplines, from children to adults of all skill levels. When it comes to arts experiences, Articulture wants to ensure that arts learning, while being educational, is at the same time truly enjoyable and fully rewarding. ◼︎
Articulture is located at 2613 E Franklin Ave. To learn more and register for classes, visit articulture.org or follow them on Instagram @_articulture.org_.