The real kicker about cabin fever is that most folks don't even have the luxury of a cabin in which to suffer. So call it seasonal city fever: when the holidays are long gone, work and school are back in full soul-crushing swing, and you find yourself looking out through your plastic-sealed-windows onto the muted, colorless expanse of one short winter day after another.
But put down your axes, kind souls! Step away from your typewriters! The best thing about winter in Minnesota is that artists will always find a way to make it more fun. Strap on your yaktrax, fill up your thermos with whiskey or soup or anything warm, and run screaming out with your loved ones into the cold with the determination to live 👏 your 👏 life 👏, if only for the weekend.
And worst case scenario, there's still a ton of great art to see indoors as well.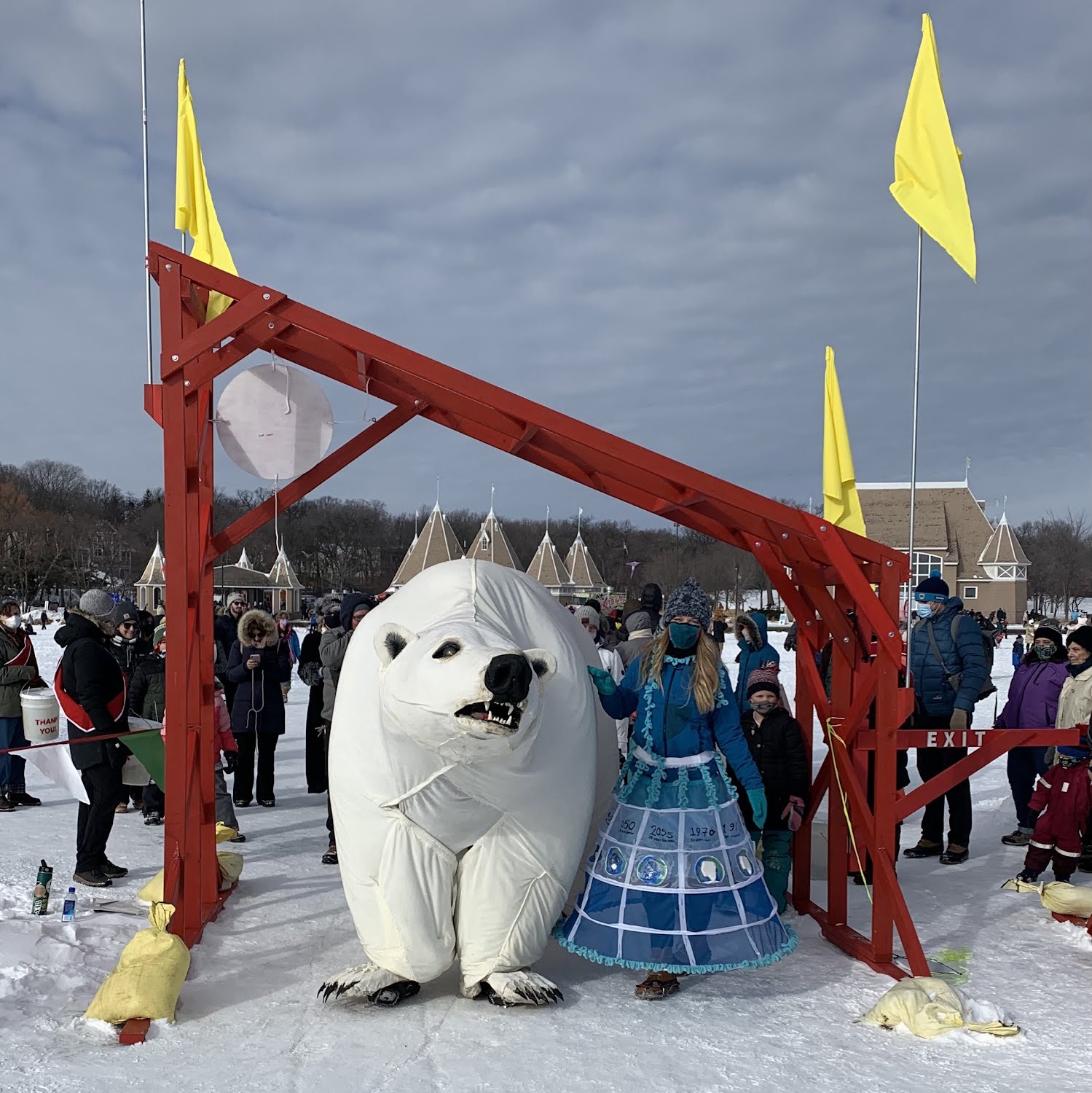 If you're lucky, you'll get to encounter Lady Bear as she wanders the Shantytown. Image courtesy of artshantyprojects.org.
Art Shanty Projects
Saturdays & Sundays, 10am – 4pm, January 21 – February 12
Bdé Umáŋ / Lake Harriet, Minneapolis
artshantyprojects.org • @artshantyprojects
---
Unfortunately, the fifteen inches of snow that blanketed the Twin Cities at the beginning of the year has thinned the ice of Lake Harriet Winslow beyond load-bearing thickness, so organizers have had to resort to "Plan Beach," with shanties up on solid ground near the Bandshell and down into the picnic grounds. The addition of trees, topography, and normcore buildings dulls the magic village oasis vibe that typifies the Art Shanties (making them a little more difficult to get to as well, in some cases), though an argument could be made that it makes these makeshift structures stand out all the more as colorful eccentricities.
Regardless, there are 18 shanties, from the Free Store Shanty, where you can grab free winter gear, to the Linden Hills Neighborhood Shanty, which has some cool century-old photos of the streetcars and neighborhood, to re(center)ed, where you can write your woes on wooden planks to be ceremoniously read aloud and burned. If this sounds a little heavy for you or your kids, pop into the Booom Box to dance it out or visit Curious Cairns to play with cabinets and shelves full of rocks. And why not, while you're there, get married? No biggie; the Chapsicle of Love's got you covered.
Bonus: the Lake Harriet Kite Festival is happening this Saturday, January 28, from 12 - 4pm. Good times don't get much more wholesome than that, and it's real purty to watch, too.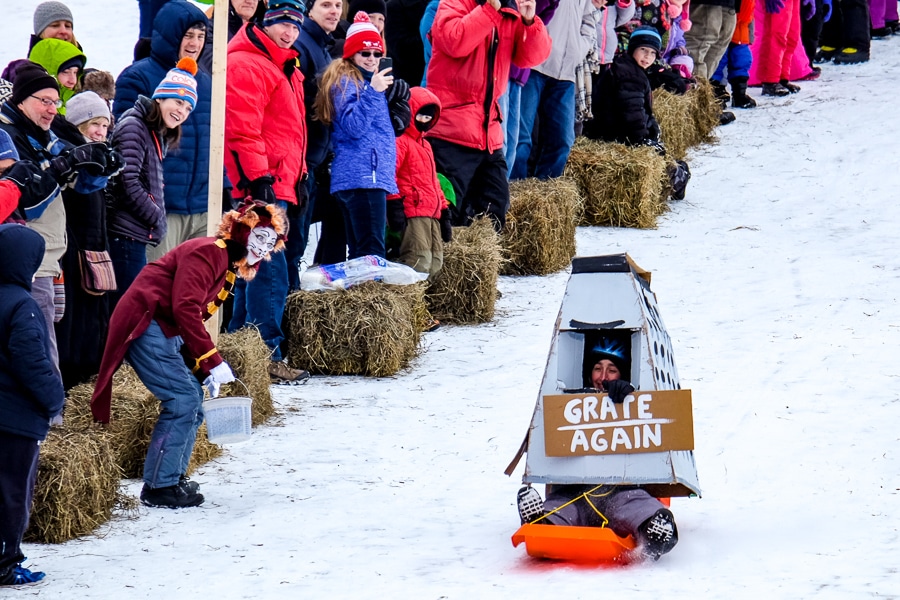 Puns are fun, but gravity always wins. Photo courtesy of artsledrally.com.
Powderhorn Art Sled Rally
Saturday, January 28, 2pm
Powderhorn Park
artsledrally.com • @powderhornmpls
---
Homemade shanties are cool, but homemade sleds hurtling down a hillside in the form of pirate ships, zambonis, and giant animals – that's fucking rad. Hosted by neighborhood artists and residents, Adventures in Cardboard, and local sponsors, this DIY annual tradition is one part Halloween, two parts pinewood derby, and 100% madcap.
All you have to do is build a sled and show up before 2pm. No rules, no prizes – just good, weird fun. Bundle up the kiddos and hurl 'em down a hill; they'll love you for it forever.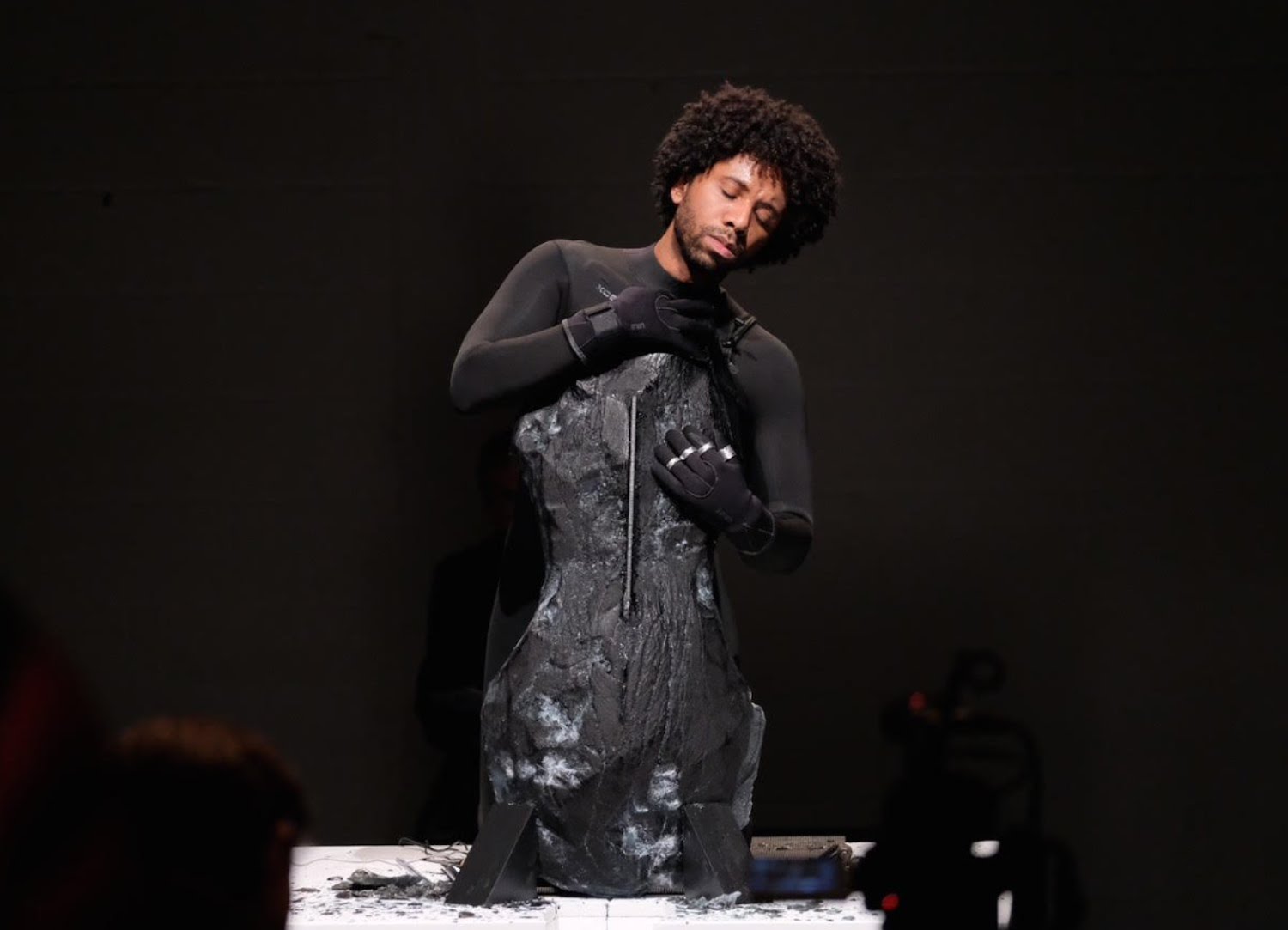 Seth Parker Woods & Spencer Topel: Iced Bodies at the Weisman on Saturday, January 28.
Great Northern Festival
January 25 – February 5
Various locations
thegreatnorthernfestival.com • @thegreatnorthernfestival
---
This is the big'un, ye winter soldiers. The Great Northern is a sprawling series of events across multiple locations that engage audiences with music, art, craft, performance, cinema, athletics, food, conversations, and reflections on how climate crisis will impact this place and this season for years to come. It's also about finding joy and connection to fight off the winter doldrums before they take firm root (save that for mid-March).
On the art side of things, look for Aaron Dysart's installation Regrowth at Surly Brewing and then at Peavey Plaza; artist Kablusiak at Bockley Gallery and All My Relations; a panel of nine Black women and femme artists discussing "To Illuminate Abundance" at Augsburg University; and a live demo of traditional woodturning at the North House Folk School. Sadly, tickets are sold out for Orfield Labs' soundproof Anechoic Chamber and the Walker's immersive, interactive NOWISWHENWEARE, so hop on the other events before they get got, too. There are tons and tons of things to do all over the metro area – pick up the current print issue of The Dispatch for a good breakdown.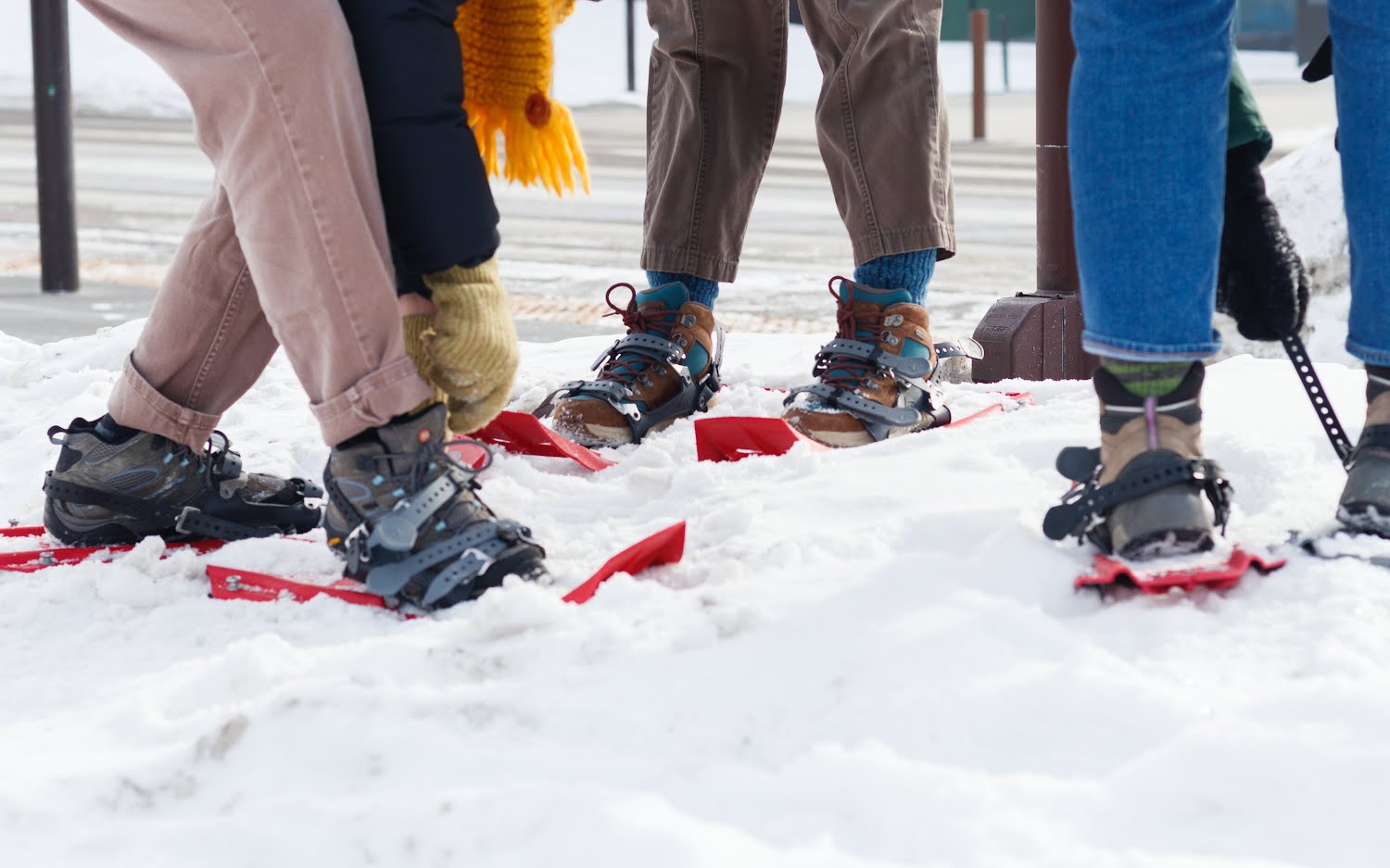 Snowshoes versus winter blues, choose your fighter. Photo by Carina Lofgren for Walker Art Center, courtesy of walkerart.org.
Winter at the Walker
Free Thursday Nights: January 26, February 2, and February 9, 5 – 9pm
Walker Art Center
walkerart.org • @walkerartcenter
---
Welp, the Franconia Sculpture Park snowshoe tours are officially sold out, but worry not, my winter walkers: the Walker's got you covered. Stop by during any of the next three Free Thursdays to clip yourself into some snowshoes, wander through the Sculpture Garden, and then make your way inside to the Walker Library to enjoy their collections of artist's books, zines, mail art, and multiples.
The Kounellis show is pretty fantastic as well, just sayin'.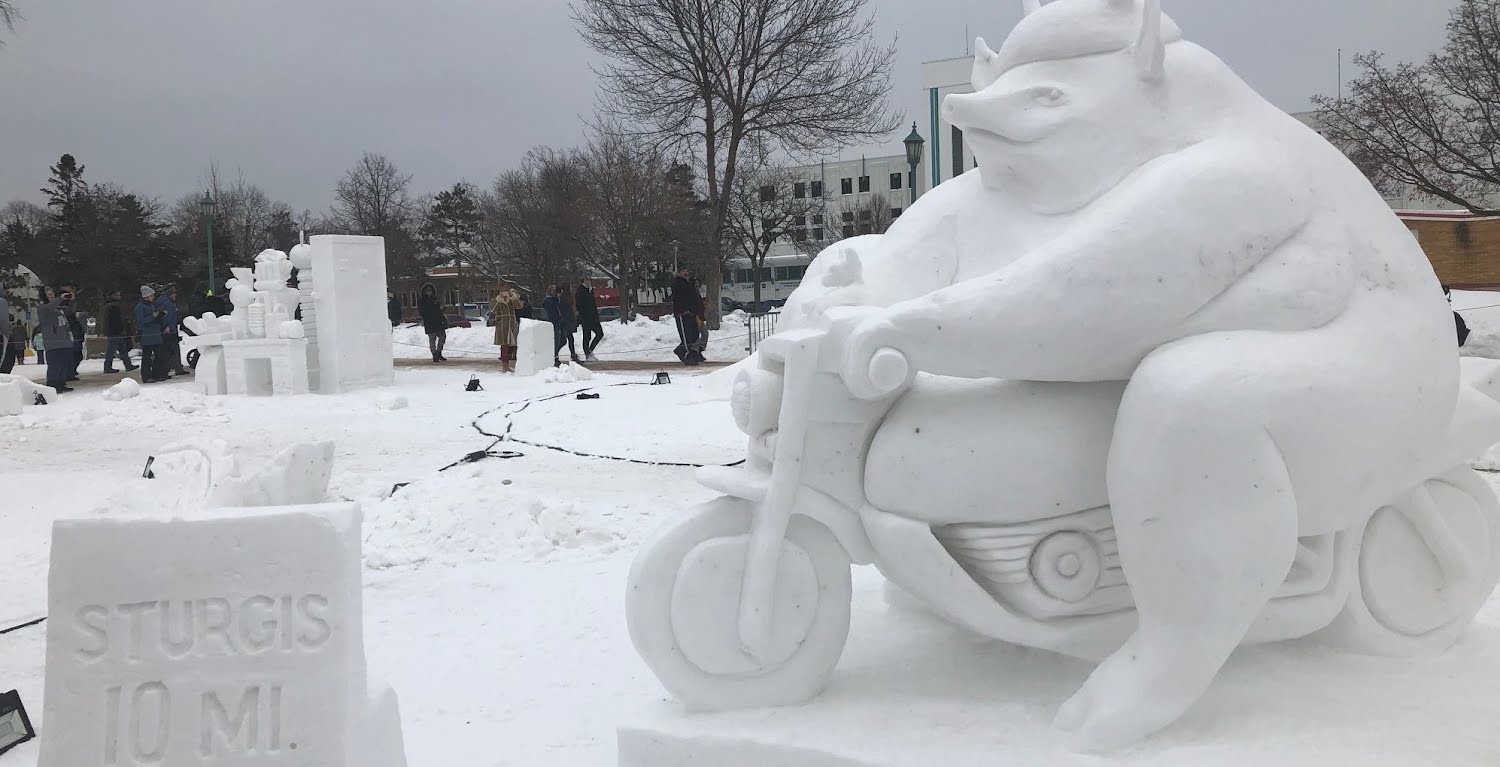 Serving porcine Botero vibes, courtesy of wintercarnival.com.
Vulcan Snow Park
Friday, January 27 – Sunday, February 5
wintercarnival.com • mnsnowpark.com
---
In 2018, Olafur Eliasson brought thirty blocks of ice from a Greenland fjord to the Tate Modern to let them melt slowly out front. The Saint Paul Vulcans have done something similar at the State Fairgrounds, just without the nuisance of all that socio-political commentary. No, that band of red-clad rascals to the east has packed thousands of pounds of snow into dozens of giant cubes and carving them into an army of snow sculptures as part of the Saint Paul Winter Carnival. Fun spin on the festivities: the sculptures could collapse at any moment… just like our climate? It's a stretch but all the same, eat your heart out, Eliasson. ◼︎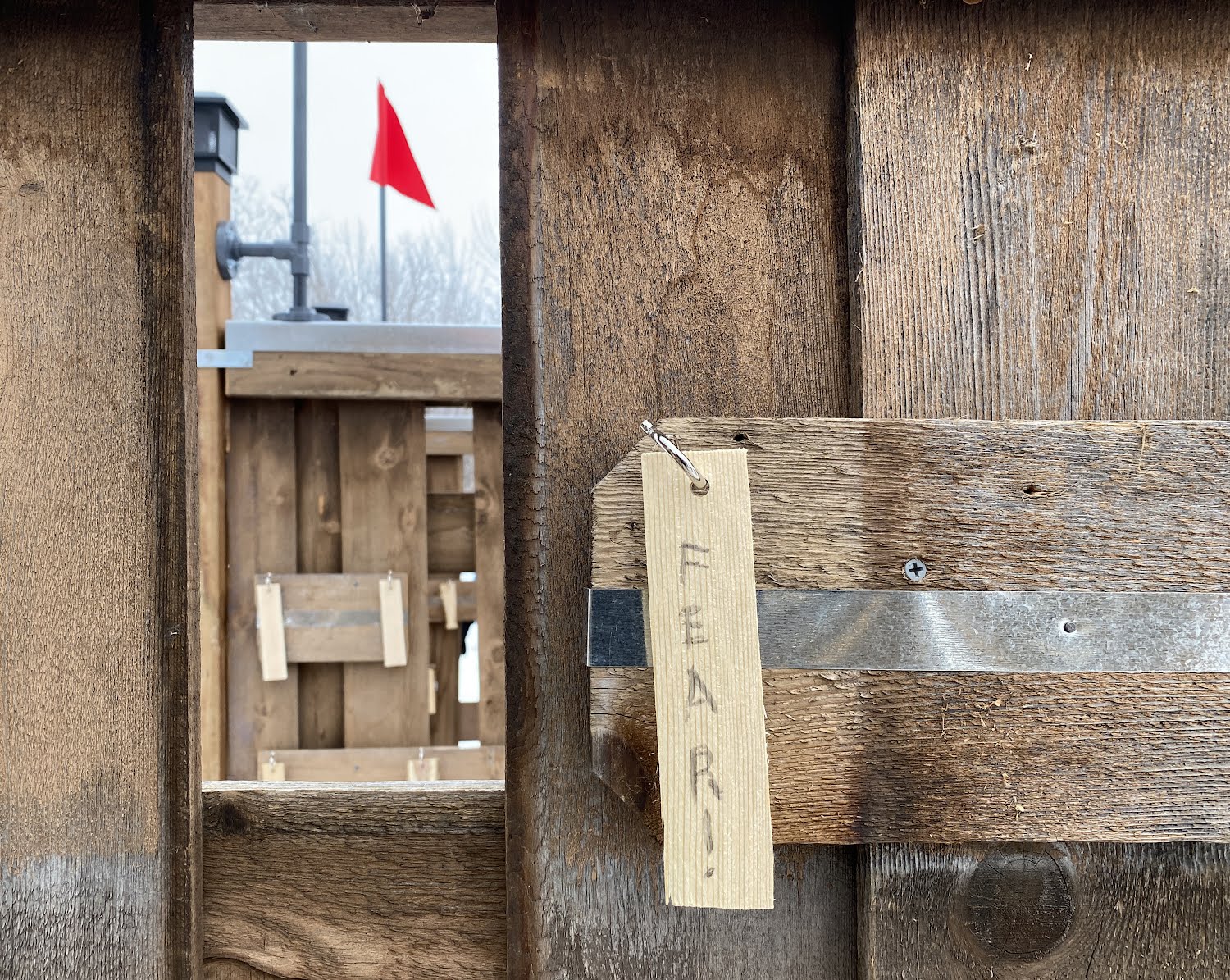 One of the walls of grievances ready to be burned and released, from re(center)ed at the Art Shanty Project. Photo by the author.