A participant in our 2021 Sketchbook Project, Fleming allows us a peek into his bold, figurative drawing practice
There are only two weeks left to preorder your copy of the limited edition 2021 Sketchbook Project book via our Kickstarter — your only chance to get your hands on the collected work of 70 Twin Cities artists who contributed to last year's traveling sketchbooks.
In addition to the limited edition book, the original sketchbooks will be auctioned in April, and there is a group exhibition at Gamut Gallery currently on view through April 9th, featuring new work from many of this year's contributors — including this week's profiled artist: Samuel Fleming!
◼︎◼︎◼︎◼︎◼︎◼︎◼︎◼︎◼︎◼︎◼︎◼︎◼︎◼︎◼︎◼︎◼︎◼︎◼︎◼︎◼︎◼︎◼︎◼︎◼︎◼︎◼︎◼︎◼︎◼︎◼︎◼︎◼︎◼︎◼︎◼︎
Samuel Fleming (he/him) is a Minneapolis based artist who primarily works with ink on paper showcasing expressive forms with multiple layers of complex, contemporary imagery. He classifies his art in a limbo state between realism and abstract, depicted in ways he says are "grotesque." Fleming has always found himself gravitating towards becoming an artist, even in his early days, and began to gain his footing within the art world early on. We wanted to take a deeper look into what inspires his distinctive artwork.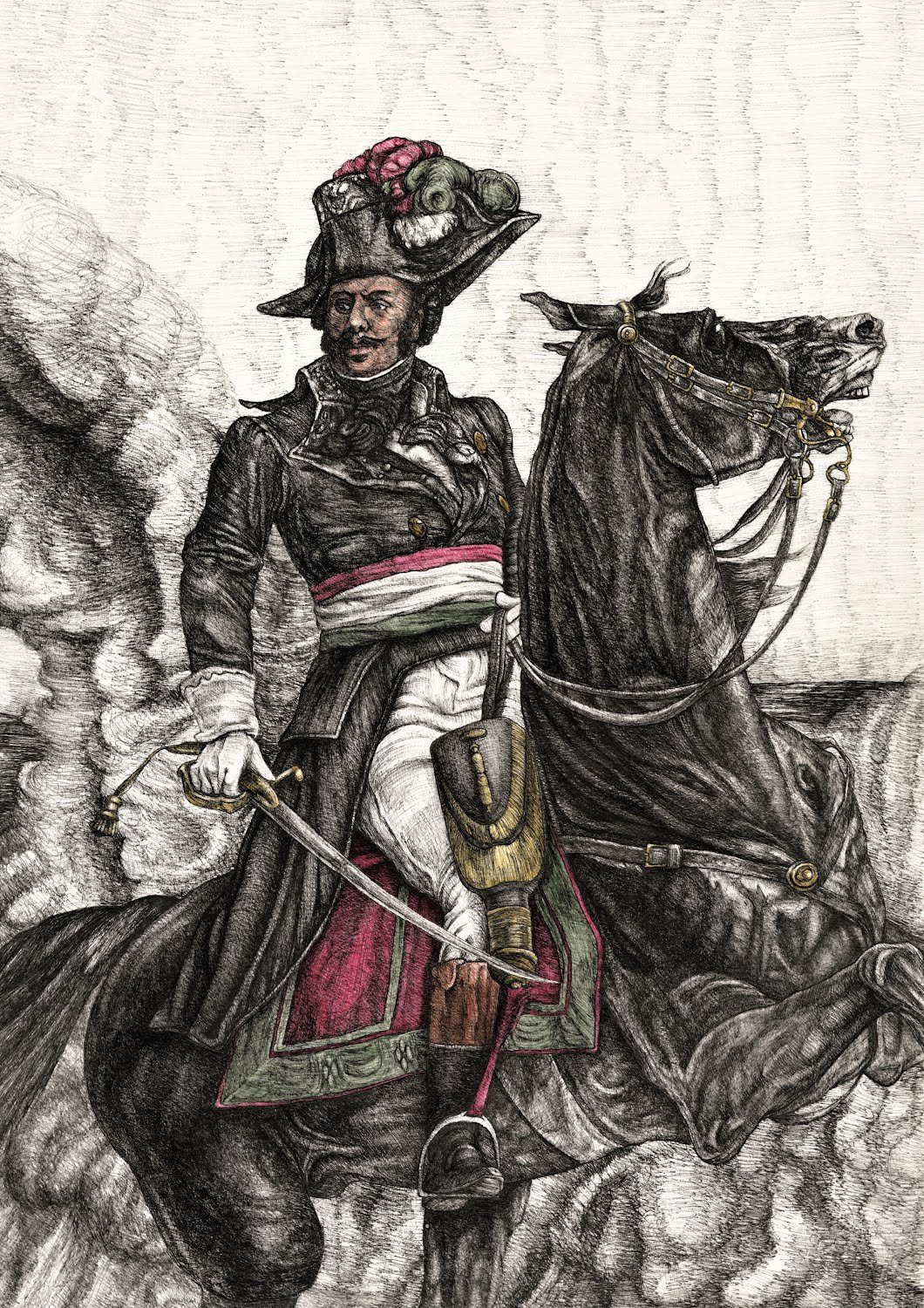 Thomas-Alexandre Dumas (from Encyclopedia Mulattica), ink on paper, 9 x 12"
Camryn Smith: What pulled you to creating, and how did you begin to pursue your career?
Samuel Fleming: I have been drawing for as long as I can remember, I have no memories of myself without art being a significant part of my life. When I was 14, I decided to pursue a professional career after seeing an art fair in NYC with my father. We saw artists and tents situated up and down the city blocks filled with talented people selling work of all kinds. By the end of the trip, I decided I wanted to sell my art like the artists at the fair.
CS: What currently influences your work?
SF: I draw inspiration mostly from the work of old Renaissance artists and architects. My favorite artist of all time is Leonardo da Vinci; I love his artistic and engineering work. Today, I find myself gravitating towards Kehinde Wiley and Pablo Picasso as well, resulting in a taste for realism and abstract work. Especially when the two are mixed together, those are the pieces I enjoy making most right now.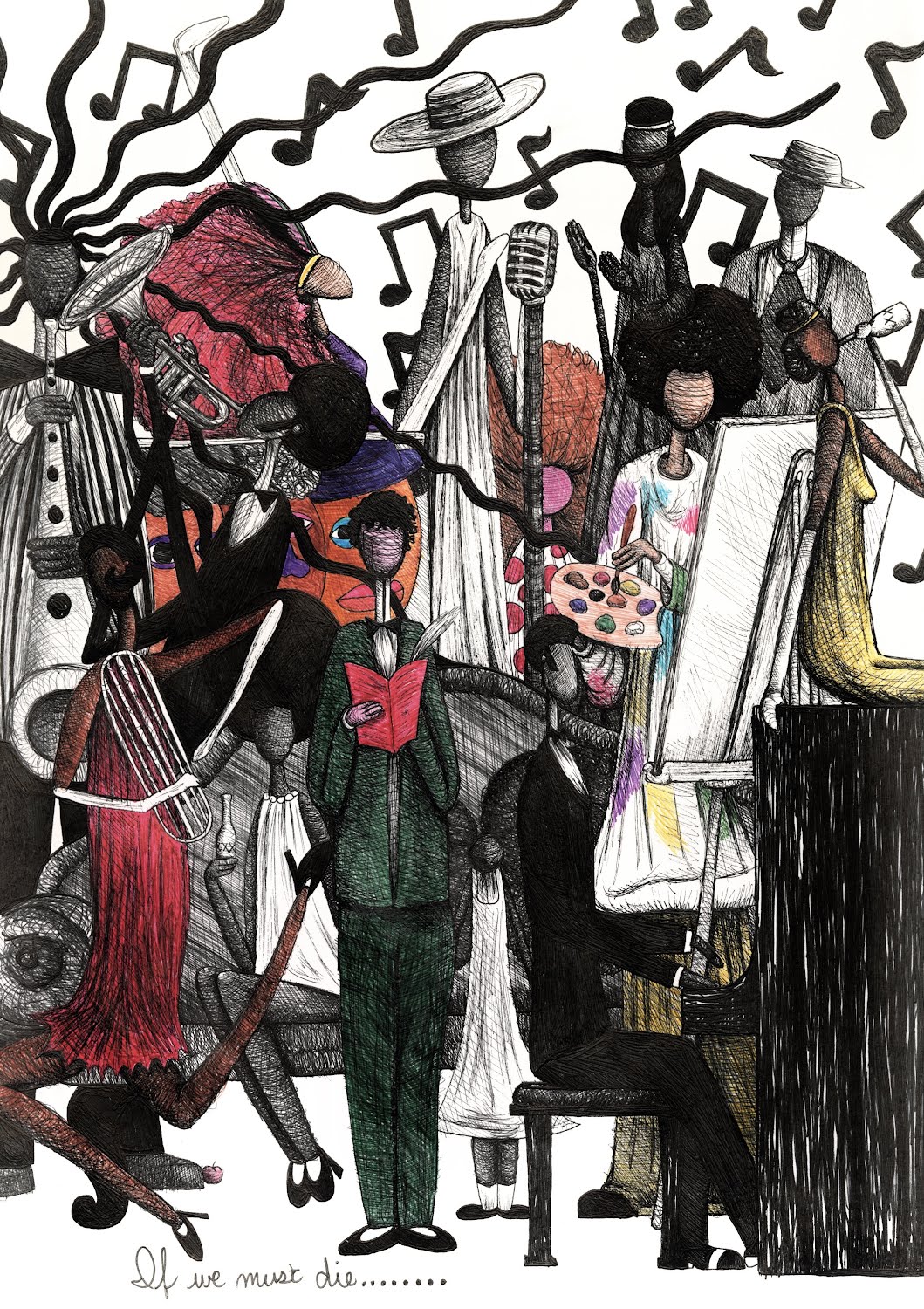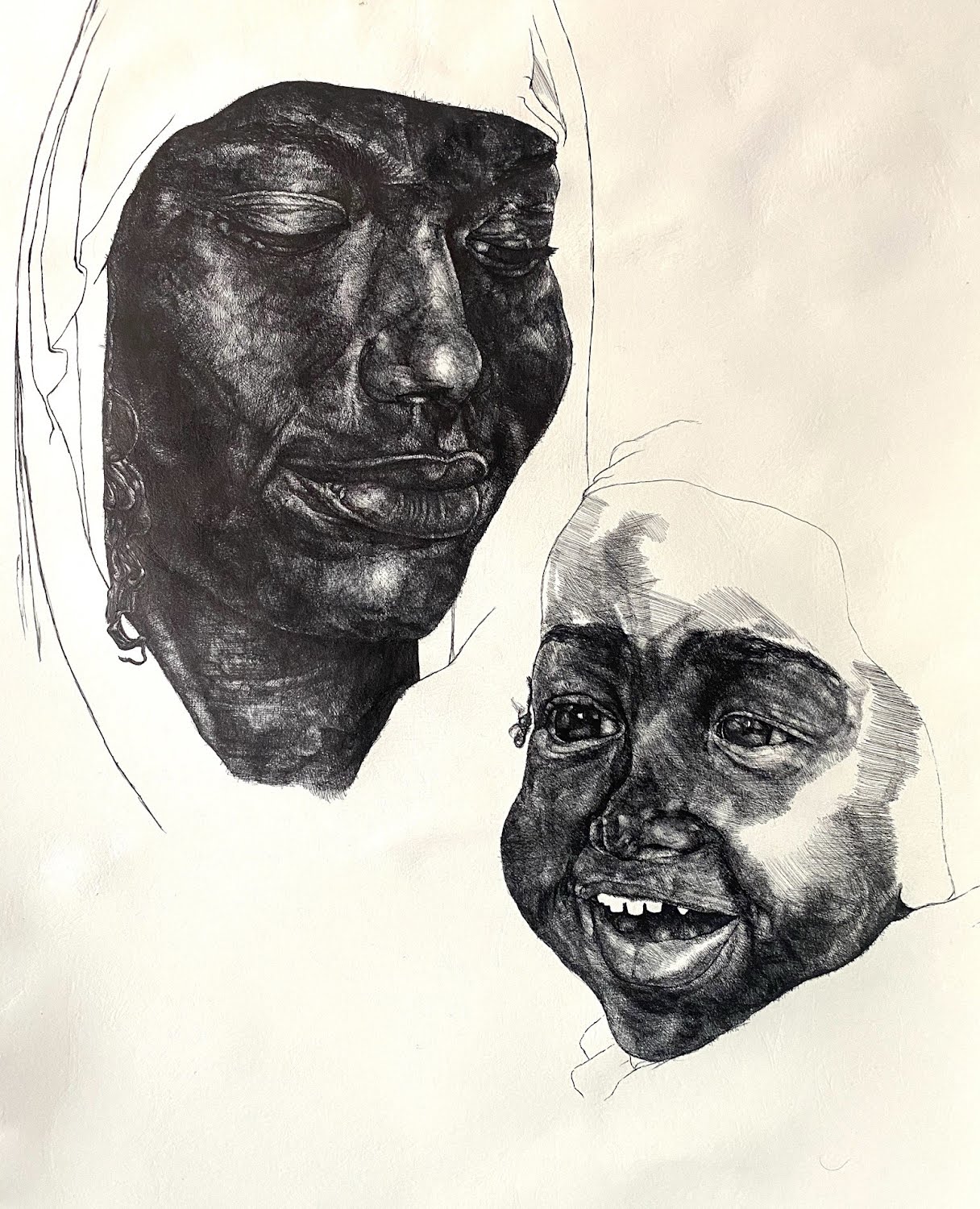 Top: The Harlem Renaissance (from Encyclopedia Mulattica), ink on paper, 9 x 12". Bottom: Madonna and Child, ink on paper, 18 x 24"
CS: How did you get involved with the Sketchbook Project?
SF: I was contacted by Blaine Garrett. He was introduced to my work through Color Space Art and Imaging after they had scanned 30 pieces of mine. At the time, I was writing and illustrating a book called Encyclopedia Mulattica which is available for free online as an e-book.
CS: Do you have any upcoming shows or projects you would like people to know about? How can people support you?
SF: I am currently working on a book of exercises to teach people some drawing fundamentals. Unfortunately, due to my school schedule, I haven't had time to participate in many shows, but I sell my artwork on Instagram, @samueljayart, and I am always accepting new commissions. For any who are interested, I would love to participate in more shows and/or collaborate on projects. ◼︎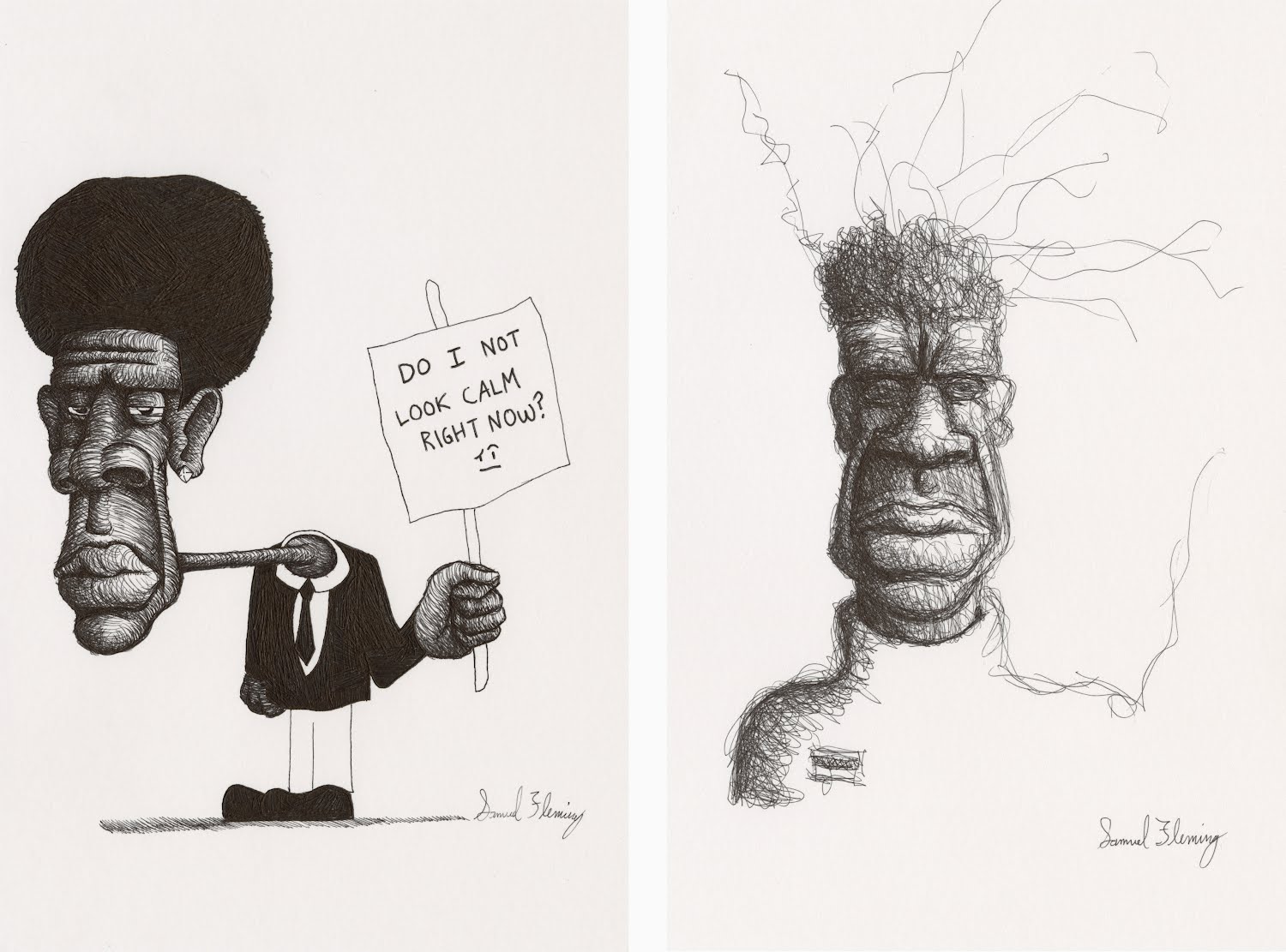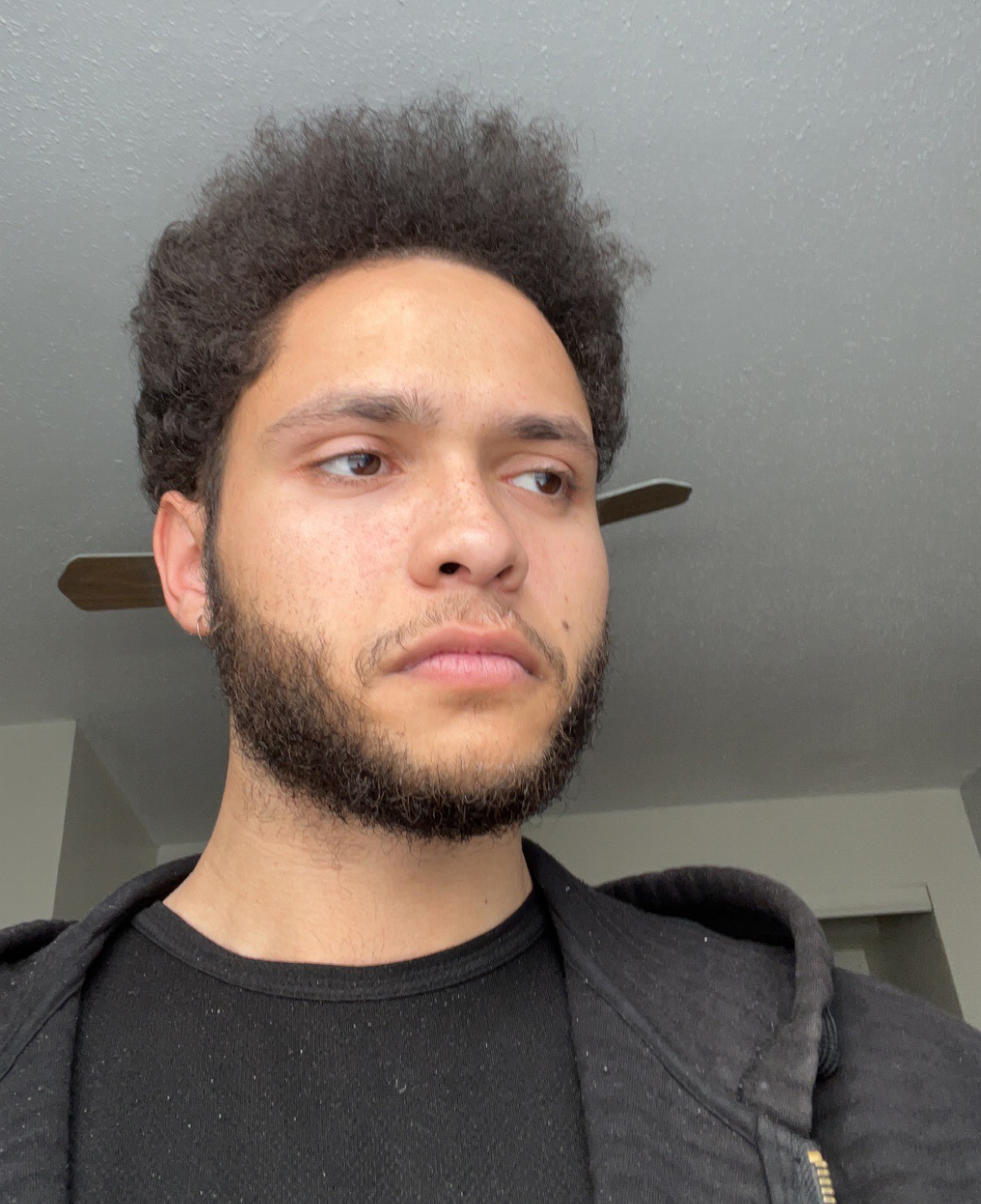 Top: Samuel Fleming's contributions to the 2021 MPLSART Sketchbook Project. Bottom: The artist in thought. All images courtesy of the artist. Banner image: Expression Collage (detail), ink on paper, 9 x 12"