Sketchbook Artist Profile: Betsy Alwin
Posted April 1st, 2021 by Bridget Kranz
A participant in our 2020 Sketchbook Project, the sculptor discusses her path and vision as an artist, plus finding inspiration in this communal initiative.
Sculptor Betsy Alwin didn't have too hard of a time adapting her work to the 2020 MPLSART Sketchbook Project – drawing has always been an important part of her practice.
Before diving in to the third dimension, she often sketches out new work. It's a way to let her imagination run wild, and then map out and adjust for the laws of physics. Alwin went to school for illustration before falling in love with sculpture in a required class. One of the things that drew her in was the physicality – moving around as she worked, creating new forms. After graduation, this movement was somewhat limited by a cramped apartment in New York City.
Some of her first works after college were illustrations made out of fishing line, something she could work with easily in a small room. Although they resembled line drawings, Alwin then hung them in space – giving a three-dimensional quality when viewed from the right angle.
"Creating those was very meditative," she recalled. "I had just moved to the city. September 11th had just happened, and I was really discombobulated."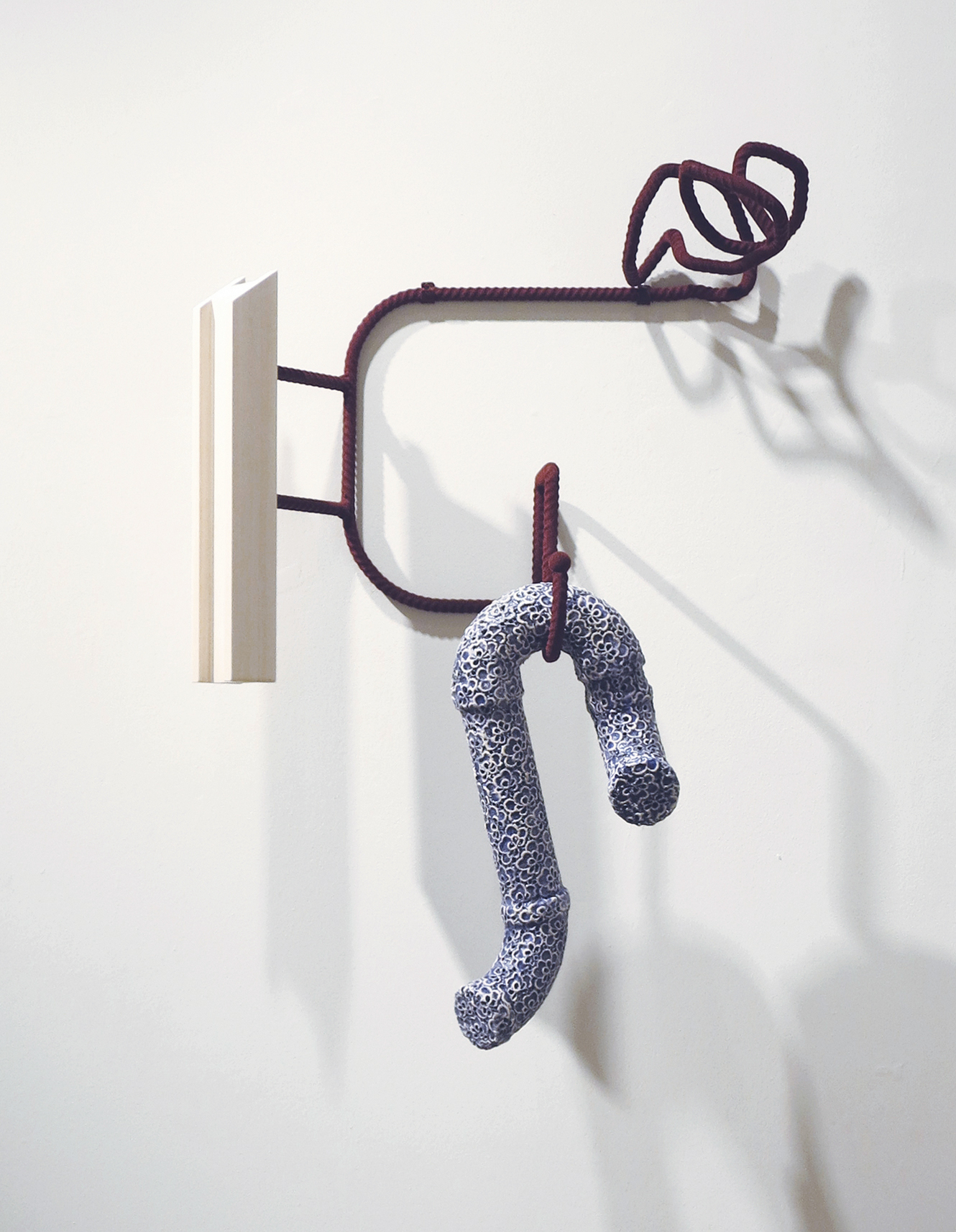 Top: Lightness of Being; porcelain, flocked rebar, wood, and cast polyurethane foam; 38 x 24 x 18"; 2018. Bottom: Caught In The Cycle; earthenware, flocked rebar, wood; 36 x 24 x 8.5"; 2017.
While Alwin now typically works on a larger scale, she still enjoys playing with the everyday – often using rebar, bending it to form an organic line or covering it in fur-like flocking.
"What happens is the form becomes really visible, and that's what I like about those material transformations," said Alwin. "It's about taking things that are easily dismissed and having them get a new life and meaning."
While she's not necessarily trying to invert how we think about rebar, she hopes viewers will take in the texture and composition of her forms to recognize something about themselves – a body looking at a body.
One of Alwin's pieces for the Sketchbook Project closely resembles a process drawing, giving a glimpse into her life as a sculptor. She added that it's been an adjustment for her this past year not being able to get inspiration from gallery openings and live events, making the Sketchbook Project an interesting way to communicate with fellow artists.
"I really admire all of the people that are involved," said Alwin. "It feels great to reconnect with the community in this way, and I'm so excited to see what everyone else does." ♦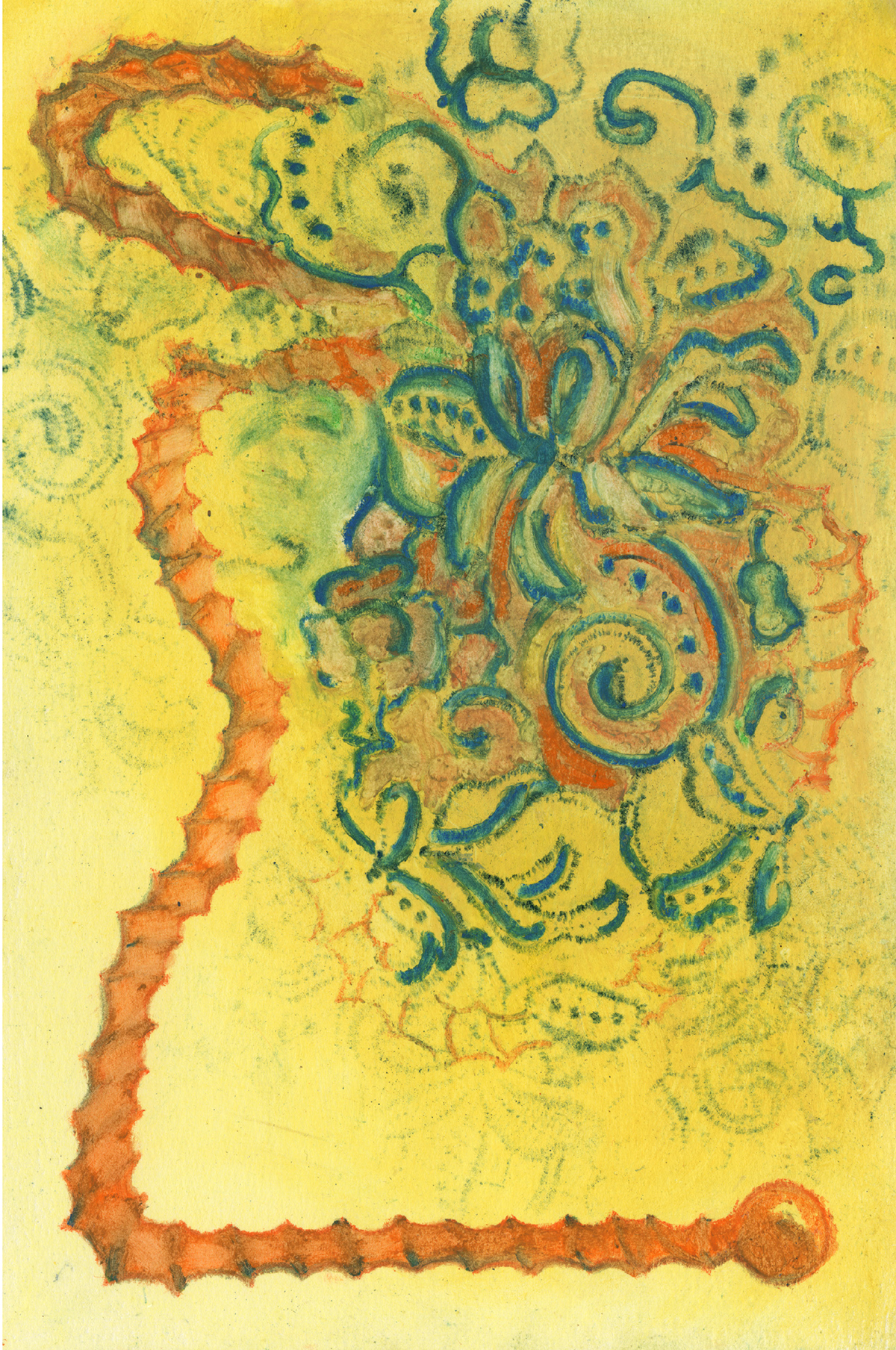 One of the artist's pages in the 2020 MPLSART Sketchbook Project.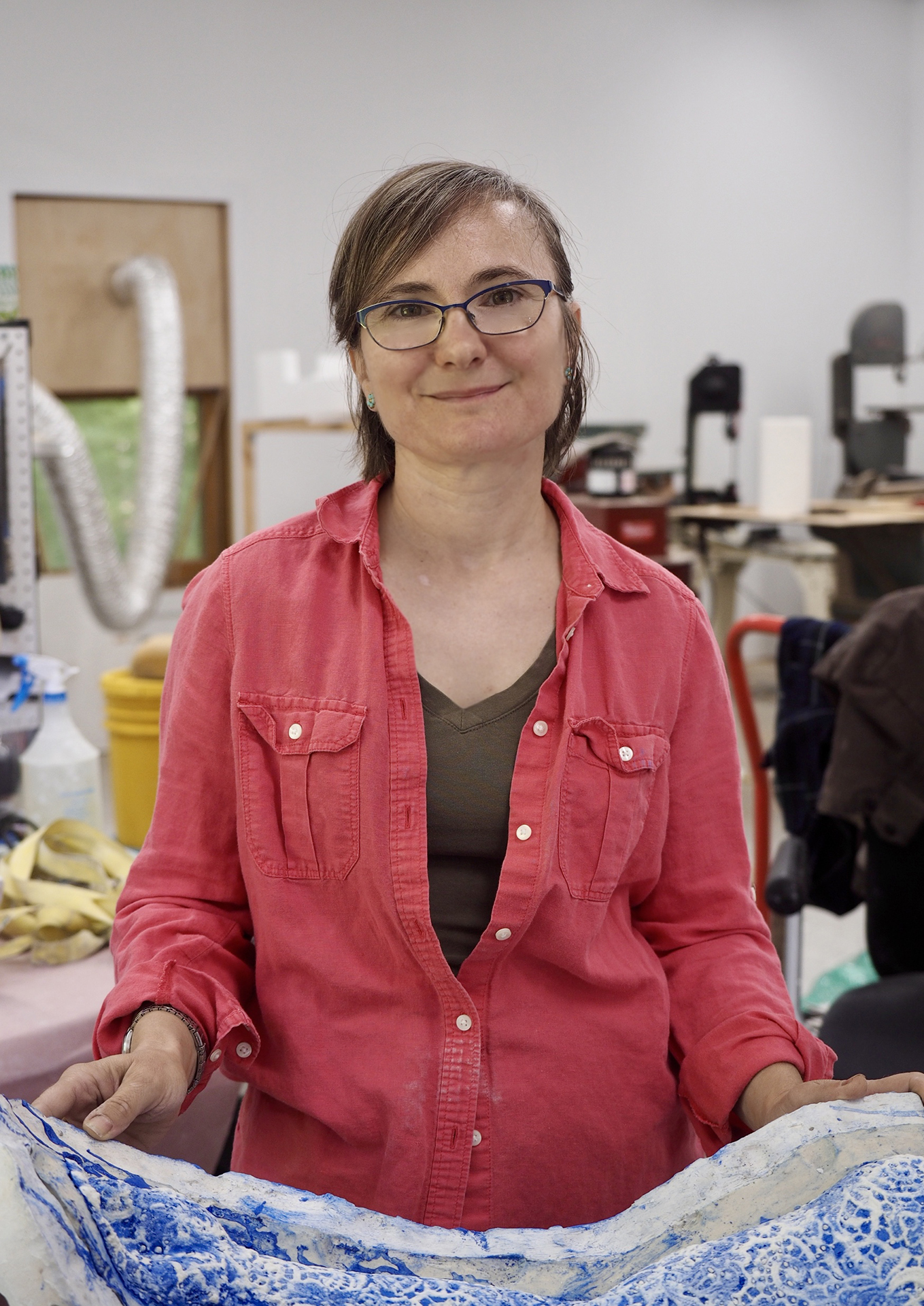 To see more of the artist's work, visit betsyalwin.com or follow her on Instagram @betsyalwin.
All images courtesy of the artist. Banner image: Uplift (detail); porcelain, flocked rebar, and painted polyurethane foam; 45 x 38 x 12"; 2018.
---
We can't do it
without you.
Help keep independent arts journalism alive in the Twin Cities.