Sketchbook Artist Profile: Ron Brown
Posted January 25th, 2021 by Rashaunea Ambers-Winston
One of 68 amazing artists in our 2020 Sketchbook Project, Afrofuturist Ron Brown works across media as the self-described "dopest Black artist in the Twin Cities"
As we gear up to unveil MPLSART's 2020 Sketchbook Project — in which 68 local artists created original works in five traveling sketchbooks that will be auctioned off as well as collected and reprinted — we will be profiling some of the artists involved over the next several weeks to give you a taste for what's to come!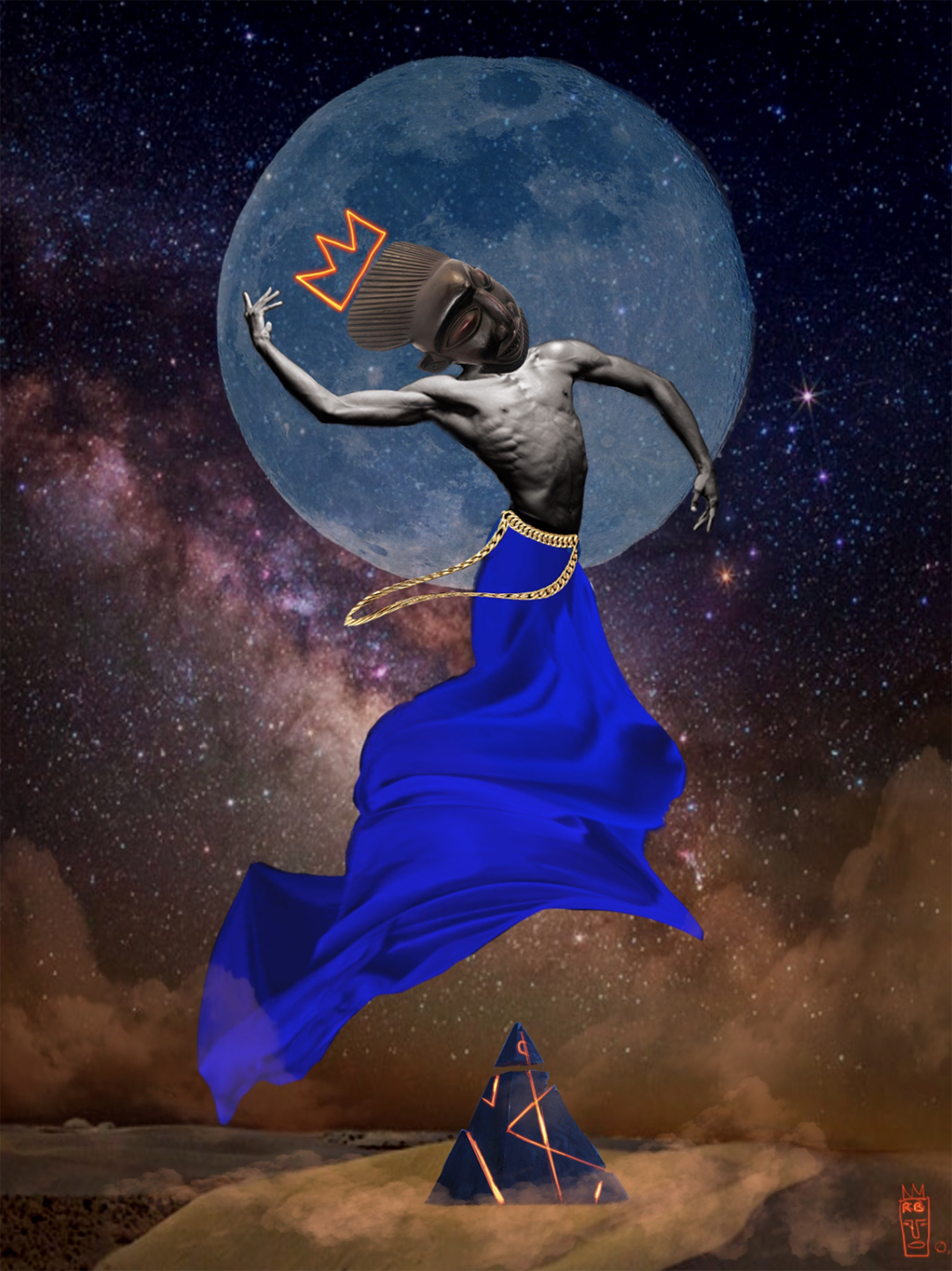 God series, digital.
Ron Brown has been an artist all his life, working in painting, illustration, collage, digital art, comic books, and fashion, and says that he doesn't believe in being just one kind of artist because the world of art is limitless. Originally from Gary, Indiana, Brown moved here with his family to get away from the disparities in Gary and to be able to have a better art education. He had aspirations to go to Perpich Art High School, but due to transportation difficulties he became a freshman at Roosevelt instead, eventually attending the School of the Art Institute of Chicago before leaving to return to the Twin Cities at 19. His involvement with art has been in many community events, art performances, and anything that was Afrocentric to express his talents. He finds inspiration for art from the love of music, comic books, and the superhero Black Panther.
In Brown's art, he pursues the work of Afrofuturism because it expresses the beauty of Blackness and African diaspora culture. He speaks upon his Black culture and lived truth. "My art is my sword and my tongue is my shield," he says. His paintings show bold lines, creating figures and facial features that represent the African diaspora in some way, literal shape, or form. And the paintings have warm and cool colors that come together collectively. Throughout his artwork, Brown has redrawn negative aspects of his past as a way for him to redraw his own reality. Many people imagine flying cars and the unknown future, but Brown's future is informed by his past, a reality revolved around the life of living in the projects and the struggles of being a Black man. In the world of visual arts, Black people's artwork doesn't get the recognition it deserves. Brown pushes back against this, creating art to make Black people feel proud of themselves and to feel seen. Because they have more potential than what the world credits them with. The challenges he experiences as an artist come from the fact that he's Black. Black people don't have safe spaces to freely express themselves culturally and artistically. Black communities are hurting from the many injustices that target Black souls deeper then we can imagine. This is why Afrocentric art is important in Brown's work. He believes that Black art must be celebrated so that we can see the many layers of Blackness in art and the many layers of Black existence. ♦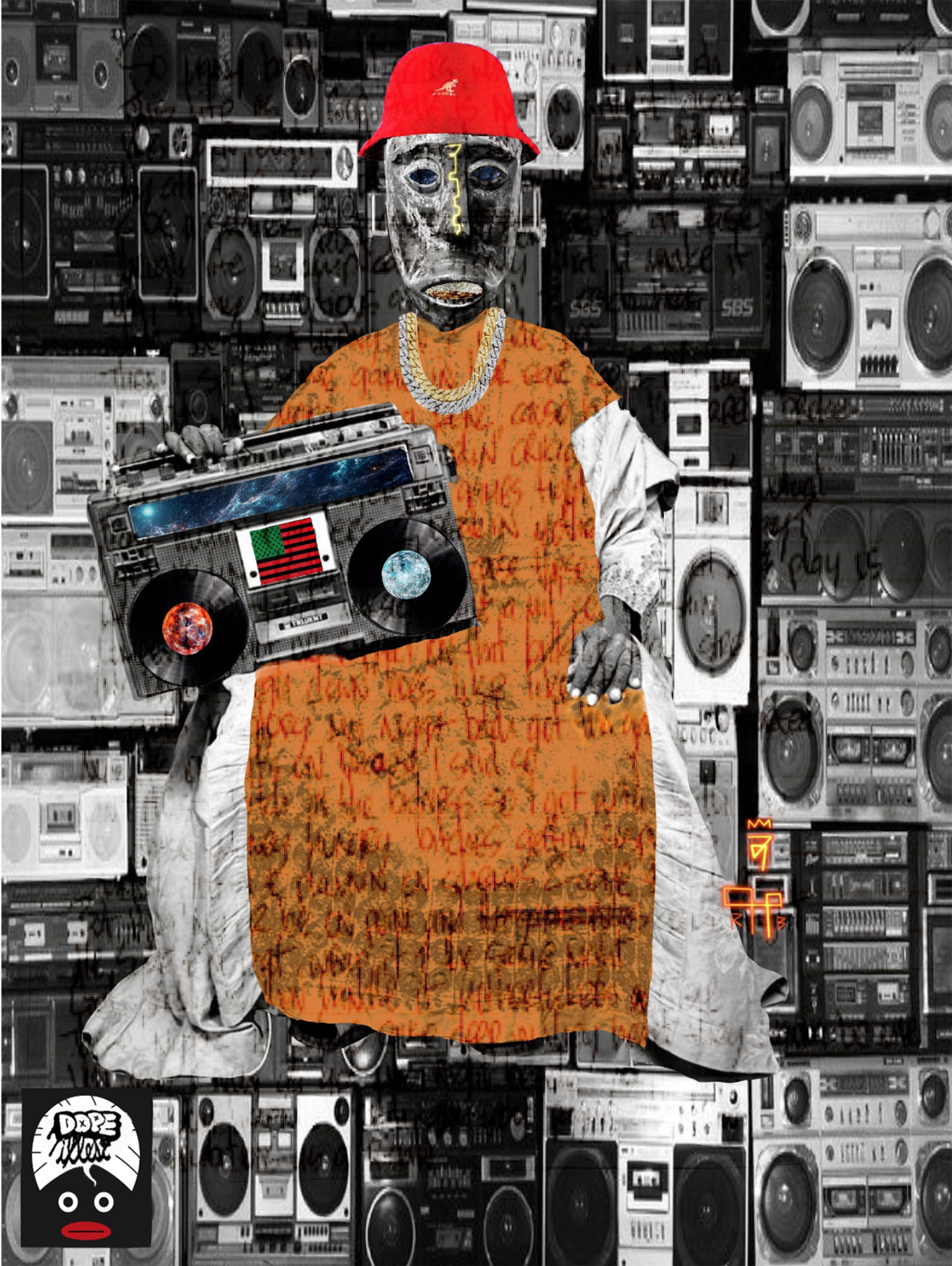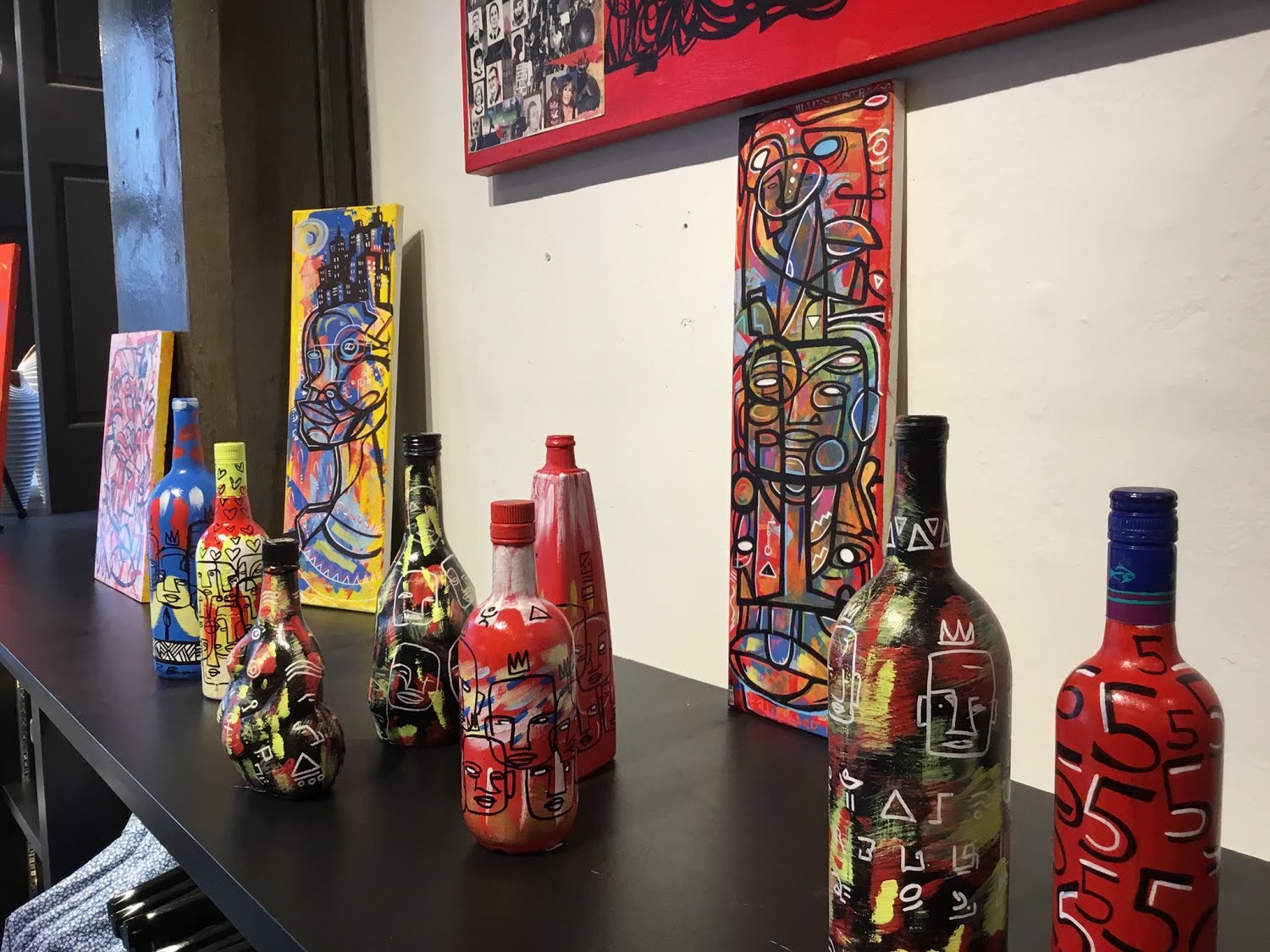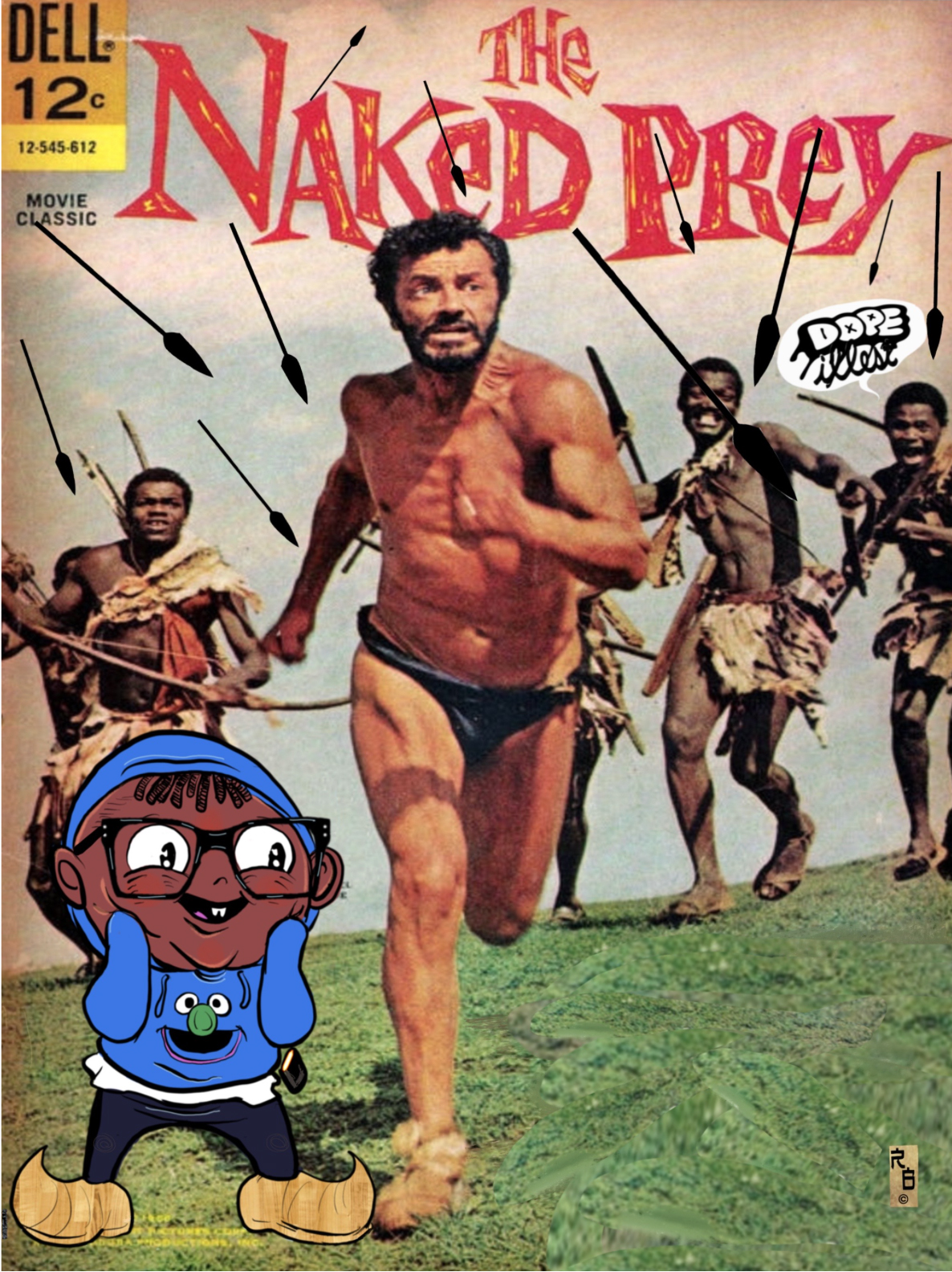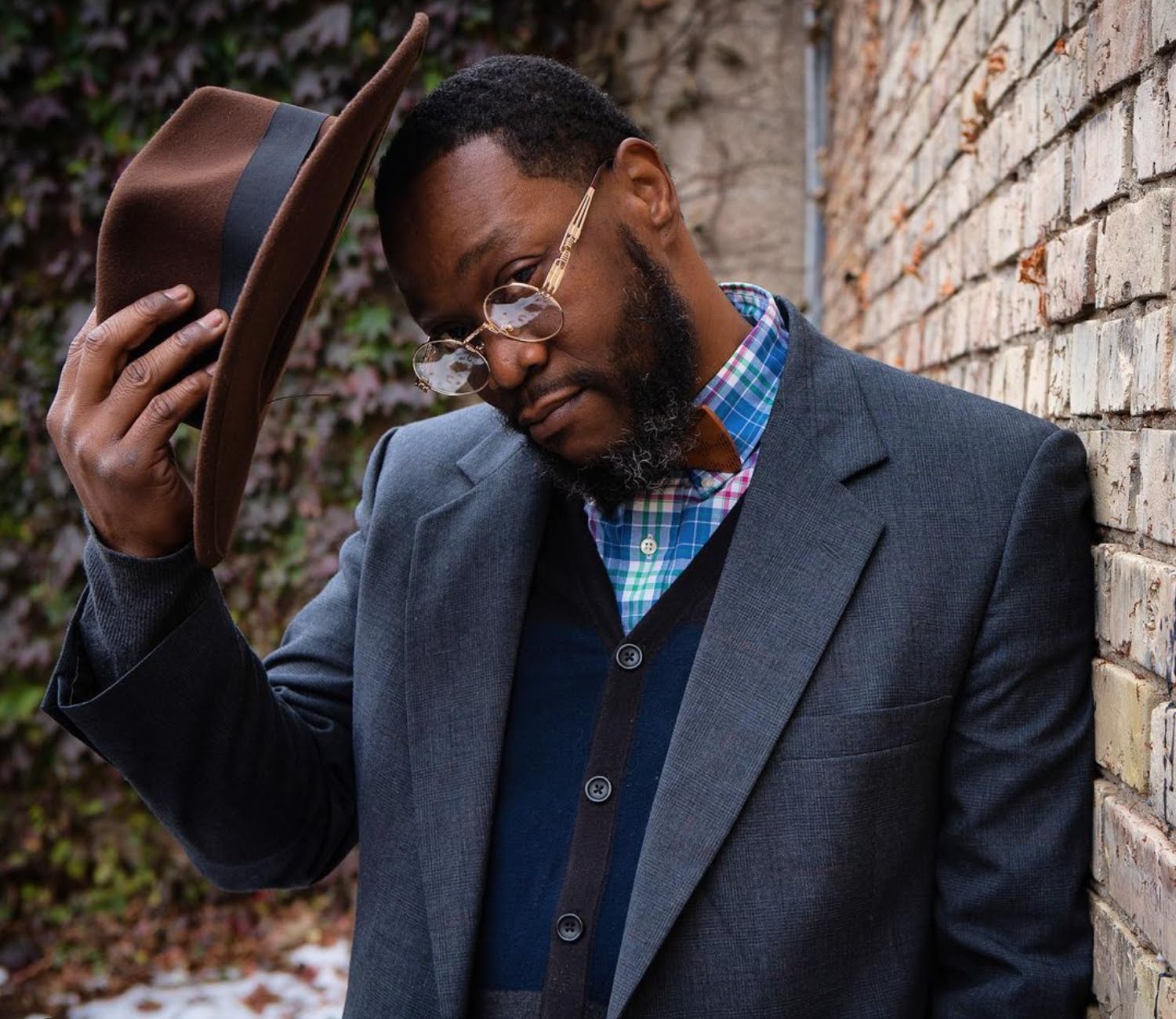 From top: The Umah, digital; Pop-up at Martin Patrick, bottle series & acrylic on wood; The Naked Truth, digital. Portrait by Jade Patrick, used with permission. Artwork courtesy of the artist.
To learn more about the artist and his work, visit artofronbrown.com, or follow him on Instagram at @afroanimeillustrator_ronbrown.
Banner image: Never Forgets (detail), acrylic on wood.
This profile was written as part of a new writing program developed in partnership with Juxtaposition Arts, in which our editor works directly with JXTA Apprentices to develop each piece.
---
We can't do it
without you.
Help keep independent arts journalism alive in the Twin Cities.