The 27-year-old professional soccer player and multidisciplinary artist/designer shares a bit about where she is and how she got there.
Upon asking Shade Pratt what it was that spurred her dive into the life of art and design, the answer at first was pragmatic — and profound.
"I know design isn't going anywhere… Everything around me, you, from the computer you're typing on to the bench you're sitting on — has been designed."
For Shade, though, the value of design in her life doesn't solely consist of its practical use-value. To create something you've never seen before is always a regenerative act.
Born in Maryland and raised in Minnesota, Shade returned east to the University of Maryland where she graduated with a degree melding art, architecture, engineering, and sustainability. Since then, between her world travels as a professional soccer player, Minnesota has always been home — her most recent stay elongated by the pandemic. As a designer whose visual acumen spans from shoes to murals to illustrations, Pratt says that "Art is a part of everything I do." The value in art's omnipresence is that it's freeing for the artist.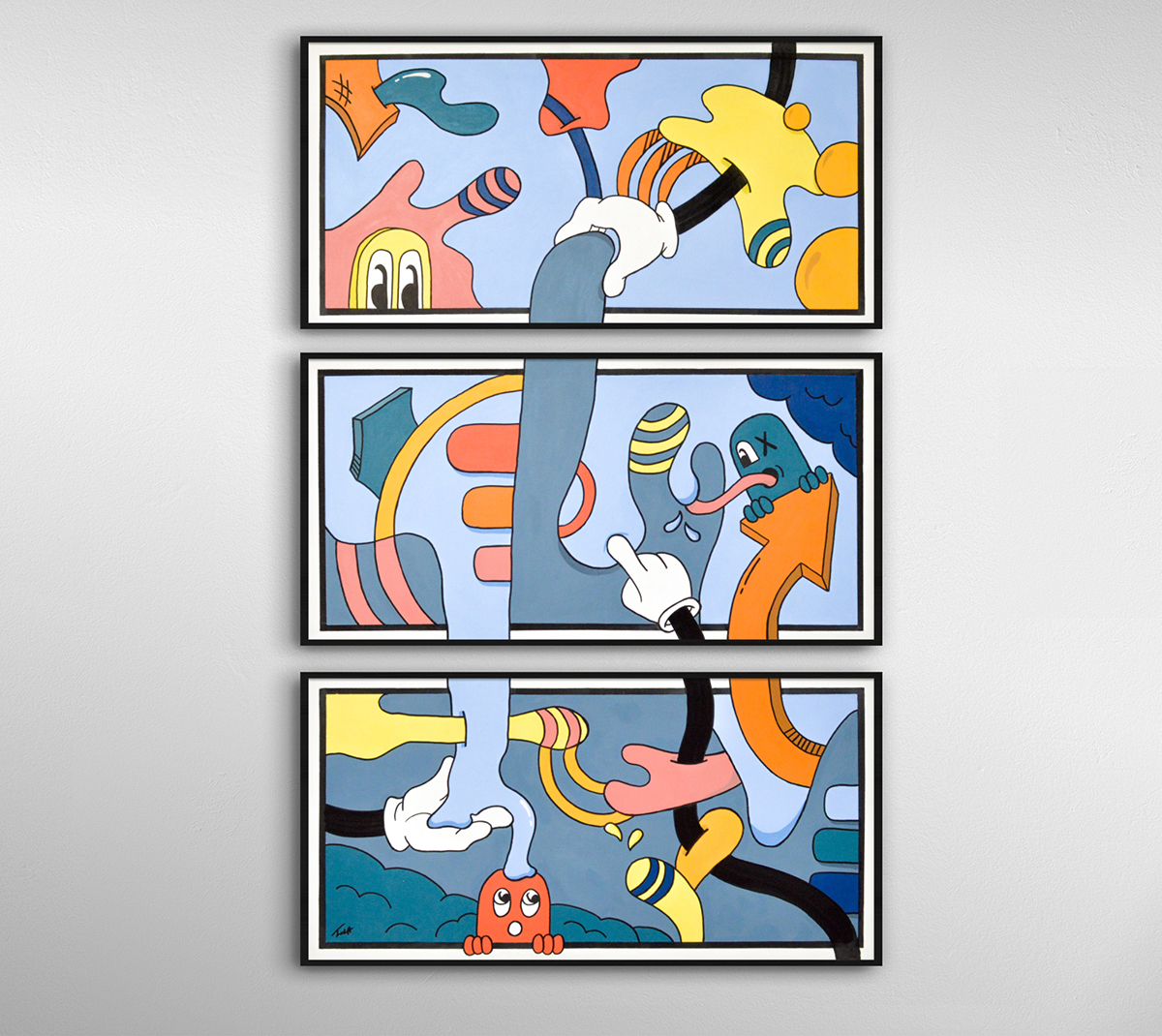 Untitled, acrylic on canvas triptych, each 18" x 36"
In the past few months alone, that same ubiquity has moved Shade Pratt to hone new and long-shelved talents. She tells me she brings her camera everywhere, so when protests started in the wake of the murder of George Floyd, "I was out there — camera in hand — trying to shed light for everyone who wasn't here [in Minneapolis] on what was really happening."
But, as can be the nature of protest, being on the frontlines took a toll. "So I started to paint," she says. By way of bright, dynamic, large scale murals, Pratt tells me how she moved her voice into the visual language of paintings. To be clear, undertaking large scale murals in collaboration with local artists was still a labor, be it of love. They stood long hours under June suns, climbing up and down ladders, paintbrushes in hand. Folks started seeing Shade's work donning the sides of buildings across the city and commissions started coming in. She tells me, "I really haven't put down a brush since."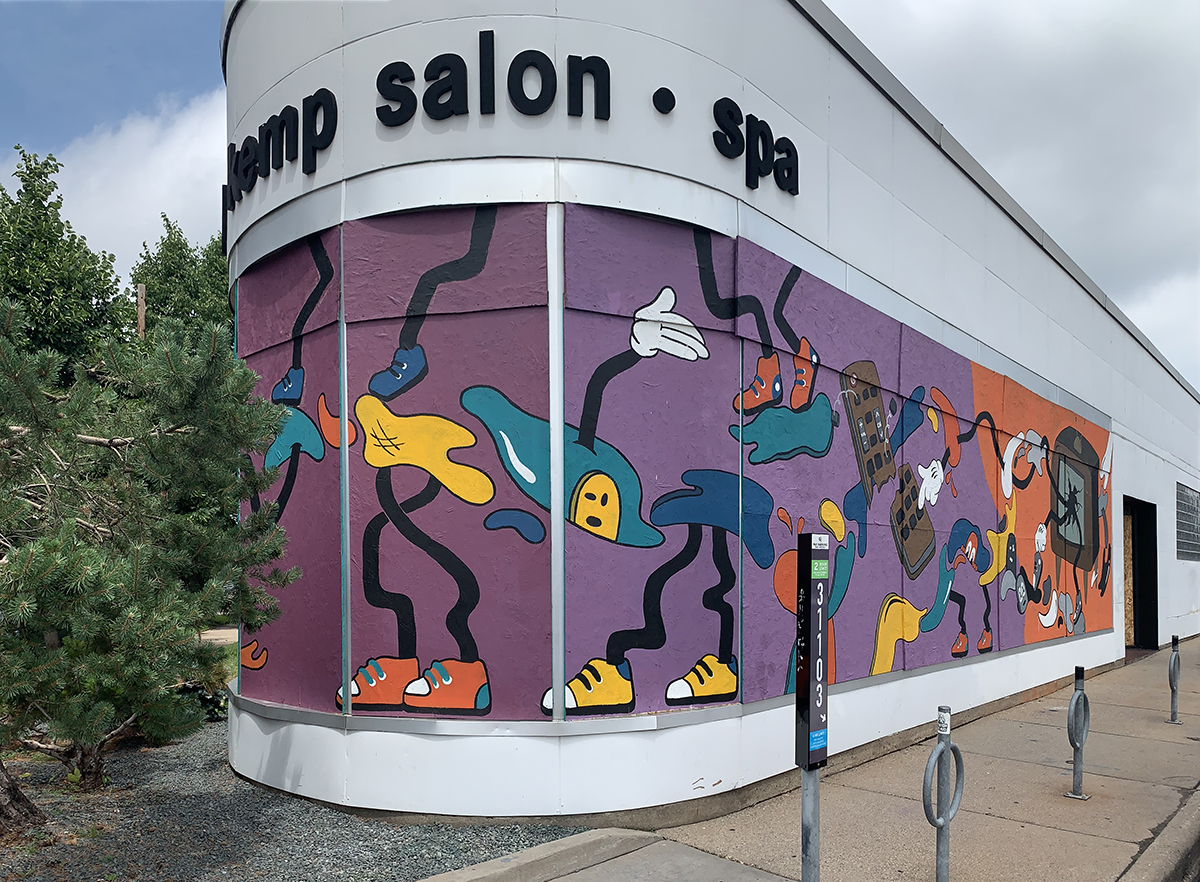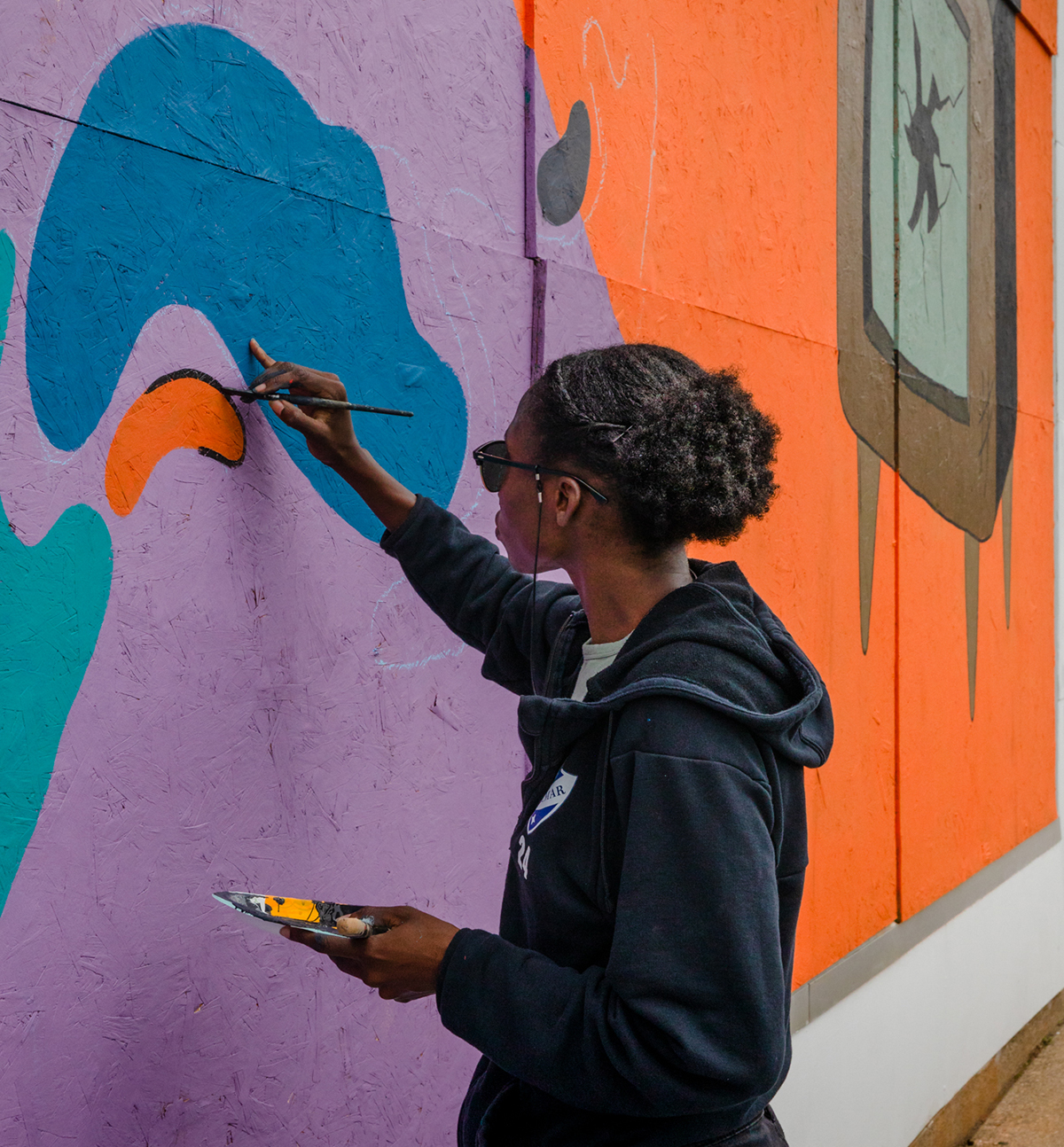 The artist at work on her mural, The Revolution Will Not Be Televised, at 605 Central Ave NE in Minneapolis.
The pieces that manifest are illustrative and for her, driven by nostalgia and abstraction — an emphasis placed on negative space. "The problem can be knowing when to leave space," she says, "where to stop".
When I ask about her process and sources that inspire, Shade tells me, "Inspiration can come from anywhere," explaining that any moment in a day, every scene within a scene can be the seed for creative thought. Zooming out, Pratt mentions being inspired by transportation, cosmetics, infrastructure, and music colliding with it all. "You can't just stay in your market."
The line isn't straight, and the field isn't level. She shares that since May, much of her practice takes place within her home. Sometimes pieces are wholly driven aesthetically, and like we all hesitate to admit, content can arrive within a work much, much later.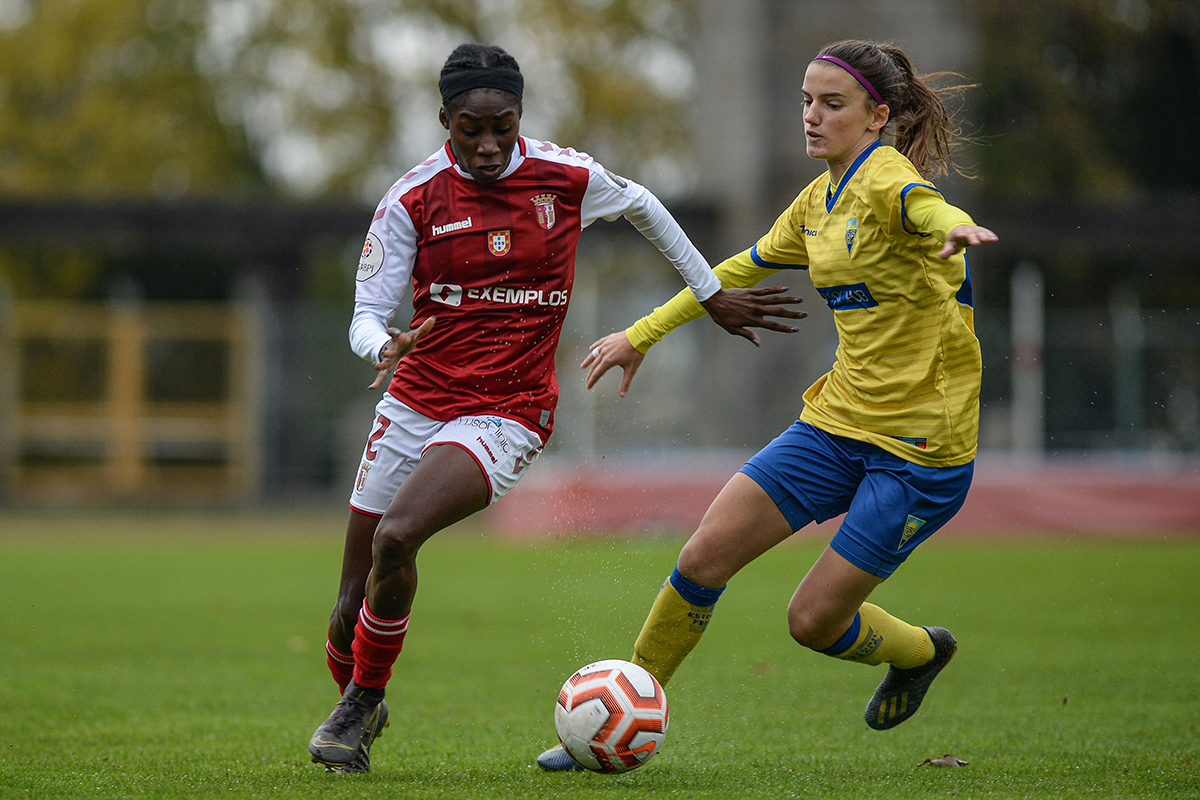 At home as much behind an easel as she is out on the pitch, the artist also has a successful career in professional soccer.
Equally significant to her artistic practice and underlying motivation is the fact that Shade Pratt also happens to be a successful professional footballer, usually playing the position of a winger or attacker for multiple teams spanning continents from North America to Asia. Though with the onset of COVID-19 around the world, her training and playing has been placed on a bit of a hold.
What's revealed itself as critical to any discipline of hers, especially that of art-making, is time management, organization, and getting used to not being in one place for long. So whether it be through mural-making for the public or footwear design internships for the likes of Adidas and New Balance, Shade isn't afraid of fluctuation or of shaking things up. With plans to work with an up-and-coming brewery on a new mural, partnering with local businesses expressing a positive message will always be important to her. She shares that, when it comes to the field, her goal is to inspire girls to pursue sports.
When it comes to art, her goal is to speak to the community, better yet the world. ◼︎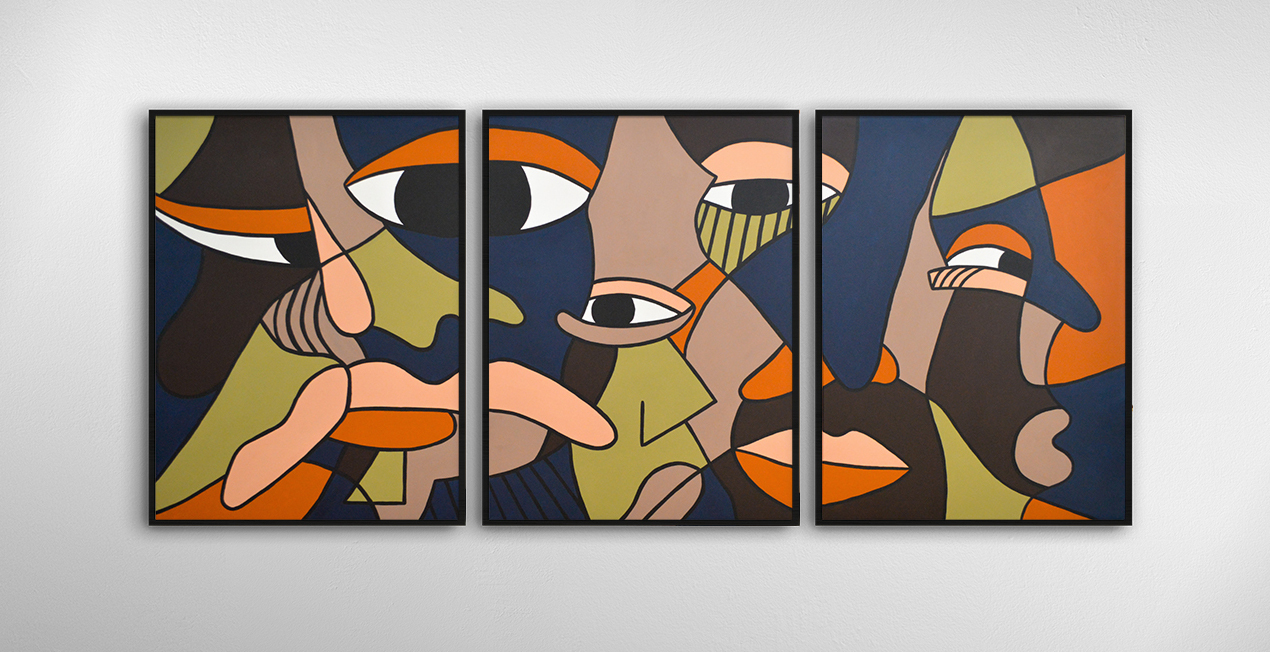 Tumble, acrylic on canvas triptych, each 40" x 30"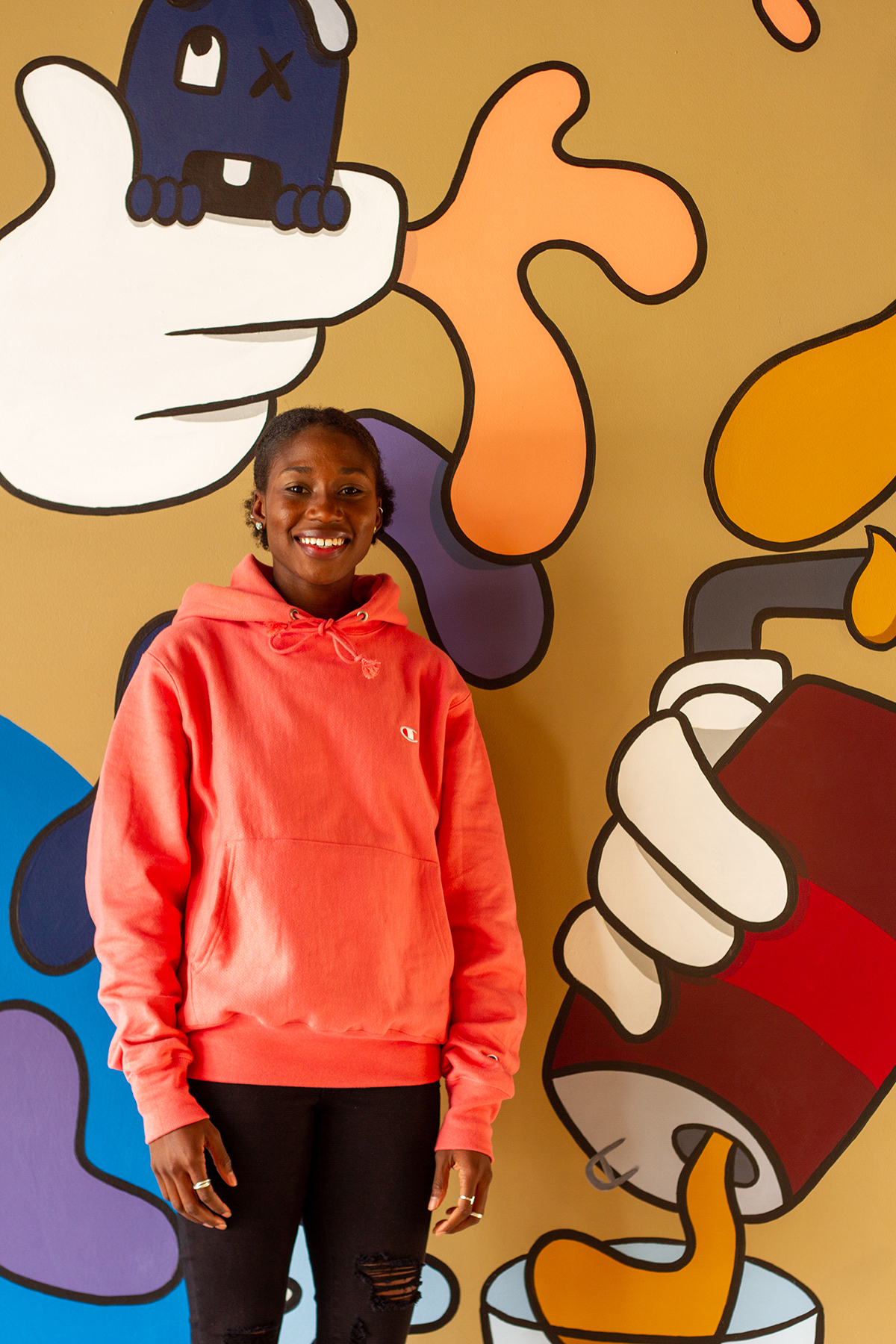 For more info and a full portfolio, visit shadepratt.com or follow the artist on Instagram @shadepratt.
Banner image: The Revolution Will Not Be Televised (detail), mural at 605 Central Ave NE in Minneapolis. All images are courtesy of the artist.