Experimental Retail Review: Joshua McGarvey's Uselding Fridays at PMH
Posted January 7th, 2020 by Liz Mauban
The artist hosted a night of shopping and performance that was weird, wild, nostalgic, and new.
Walking past a window and seeing office furnishings but also clothing racks and a bed prompts some questions. Is this some kind of ad or display? Staging for a photoshoot? Is that thing for sale? Am I even supposed to be seeing this? The kinds of questions that a partnership between an artist and an advertising agency would hope to spark. On December 13, 2019, Peterson Milla Hooks Advertising (PMH) hosted "an experimental retail experience" with artist Joshua McGarvey in their Loring Park office.
For that one night, a corner office of the ad agency transformed into a retail store, art installation, and performance space. McGarvey works with repurposed clothing and digitally printed — and super creepy — masks of his own face, often orchestrating performances with multiple actors wearing his masks. "My work has been dealing with the fluctuations between public and private inherent in the artist studio," he says, "so connecting that with an advertising agency seemed like an incredible opportunity to take my practice out of the studio and gallery."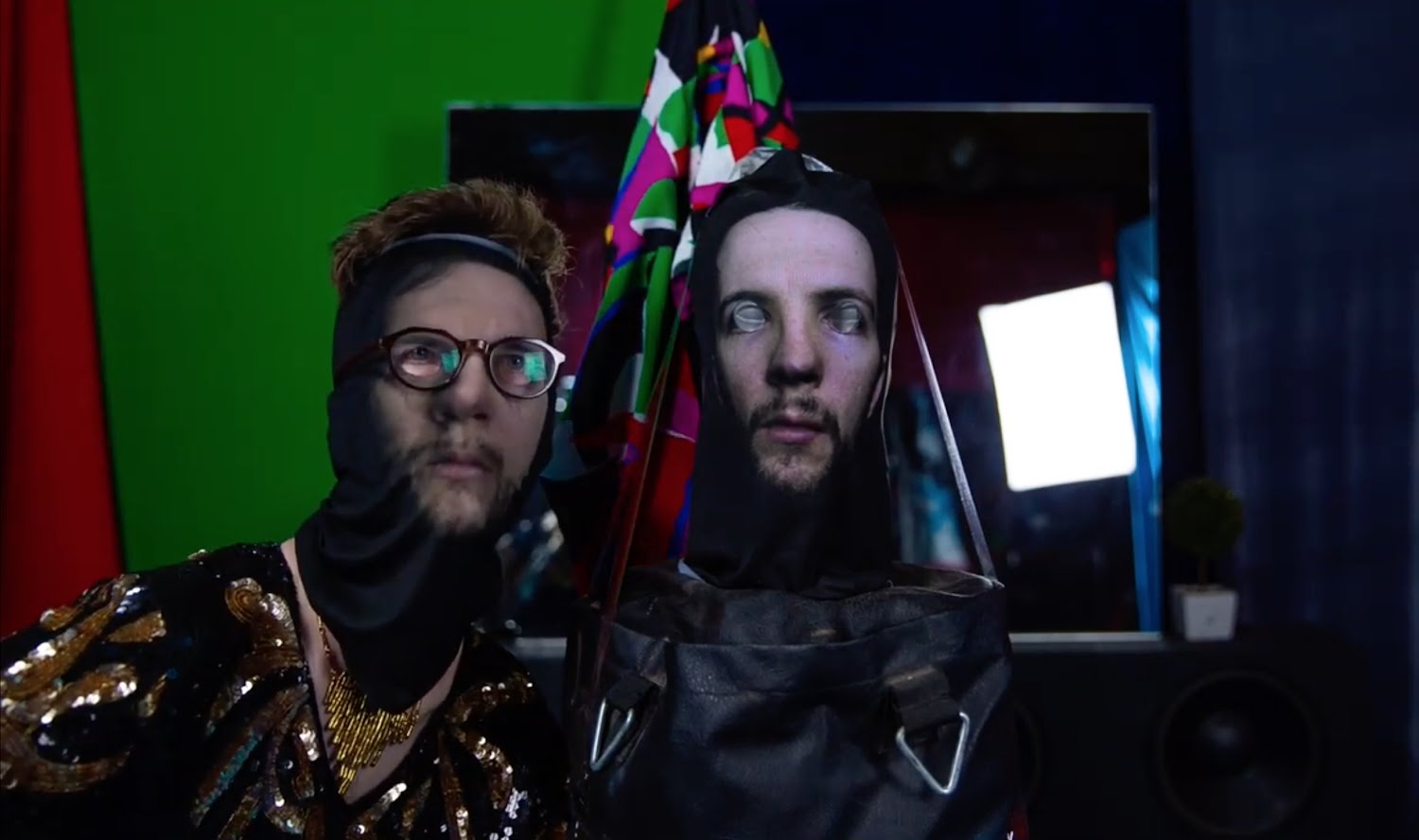 Still from Joshua McGarvey's The Program, video, duration 51:42, showing the artist's masks of his own face.
Leaving parts of the office as-is was an intentional way to play with being out of the traditional gallery space. Advertisements from PMH past stuck to the walls, antacid tablets and paperwork remained on the desk, reference books and staff photos filled the bookcase. There was a lot to digest visually and a heightened awareness of consumerism — the Christmas tree, the ads, the bed with colorful covers, the clothing made up of cut-up parts of discarded clothing.
After perusing the racks during the pre-sale, guests were ushered outside for the performance. McGarvey took full advantage of having two window walls — seating was arranged in front of either window for the opportunity to view the performance from different angles. People don't often think of performance art during a shopping experience, but McGarvey saw an opportunity. "I think the performance is a way to continue blurring the line between art installation and pop-up retail shops. I think it also acts as a commercial for the clothing by showing the pieces in-action on bodies."
While McGarvey knew which garment he would wear during the performance, he says, "I prompted my other performer, Naomi Crocker, to start the performance by trying on different clothes." The contrast between public and private was a theme through the event. At first, it seemed uncertain if she was shopping the racks at a retail store or shopping her closet, but as she started to gyrate and take selfies on the bed, it became clear she was in a private space.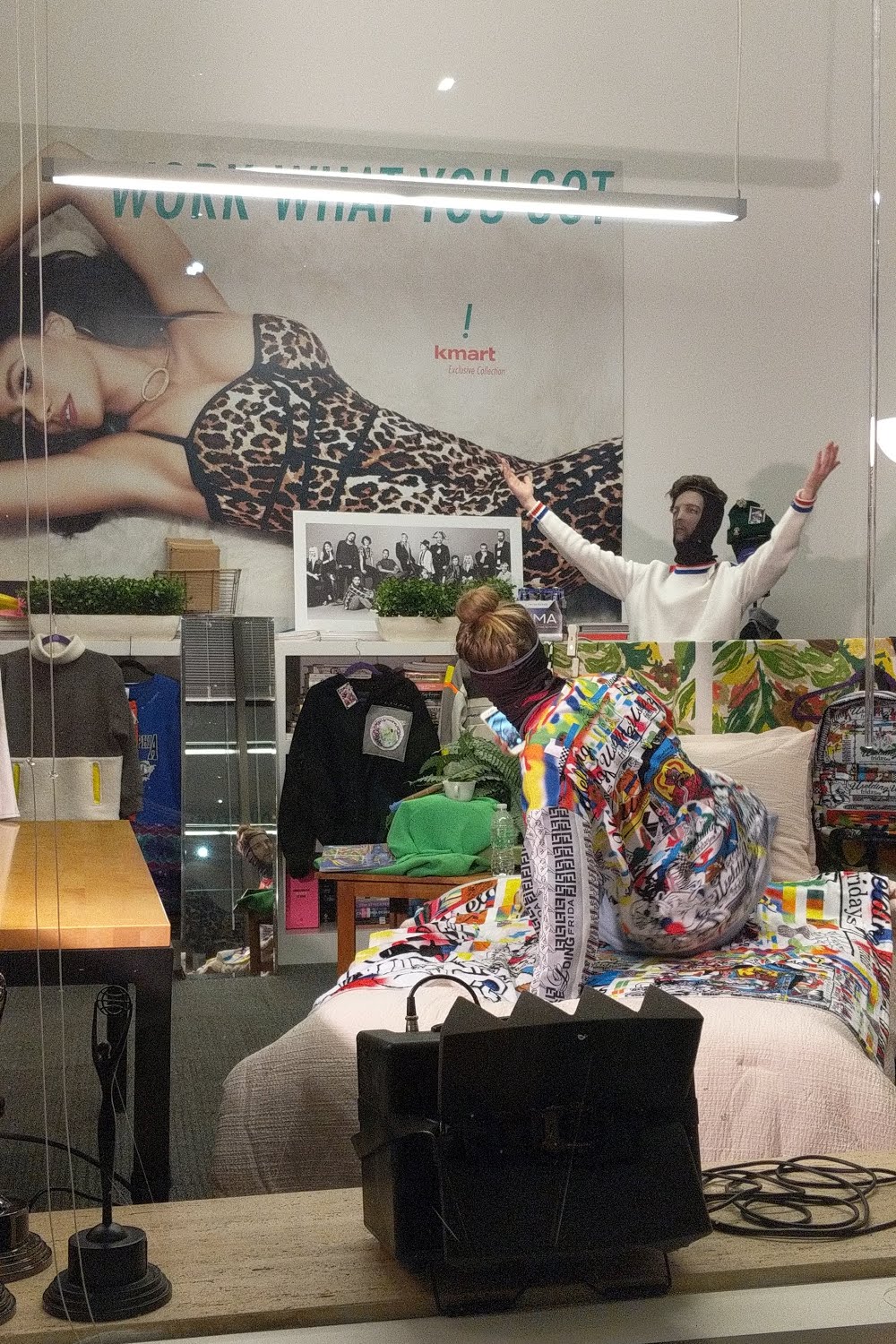 The performance underway at PMH.
McGarvey also set out to reclaim elements of his adolescence. During the performance, the office table became a platform for jumping rope. He explains, "jump roping is an unexpected, fun, and kind of random, yet very specific to me, gesture." He was bullied in elementary school for being on a jump rope team and incorporates it into his work as a way to take back ownership of his past.
In fact, his exploration of humility is what led to expanding his work into clothing. His first solo show, 2015's Dressing the Future in My Humility, included 107 replicas of the sweatpants he had urinated in on stage during a kindergarten play rehearsal. "I gave the pants away as tokens of my humility to anyone who walked into the gallery."
He started to thrift for and accept donations of sweatpants to sew patches, fringe, trinkets, and other objects onto, as a way to elevate the shabby wardrobe staple and reclaim others' humility. The clothing line, Uselding Fridays, made of mash-up style t-shirts and other garments came after that, in making costumes for his video performances.
His re-working of existing clothing can be as straightforward as splicing two different plaid shirts together, or as neat as neon color blocking, as subtle as making a black t-shirt from several patches of other black t-shirts, or as chaotic as splicing several recognizable brands together into one item. Reconstructed garments might be what he's known for, but an entire second rack of clothing consisted of items made from scratch, some using custom fabrics printed with his original artwork.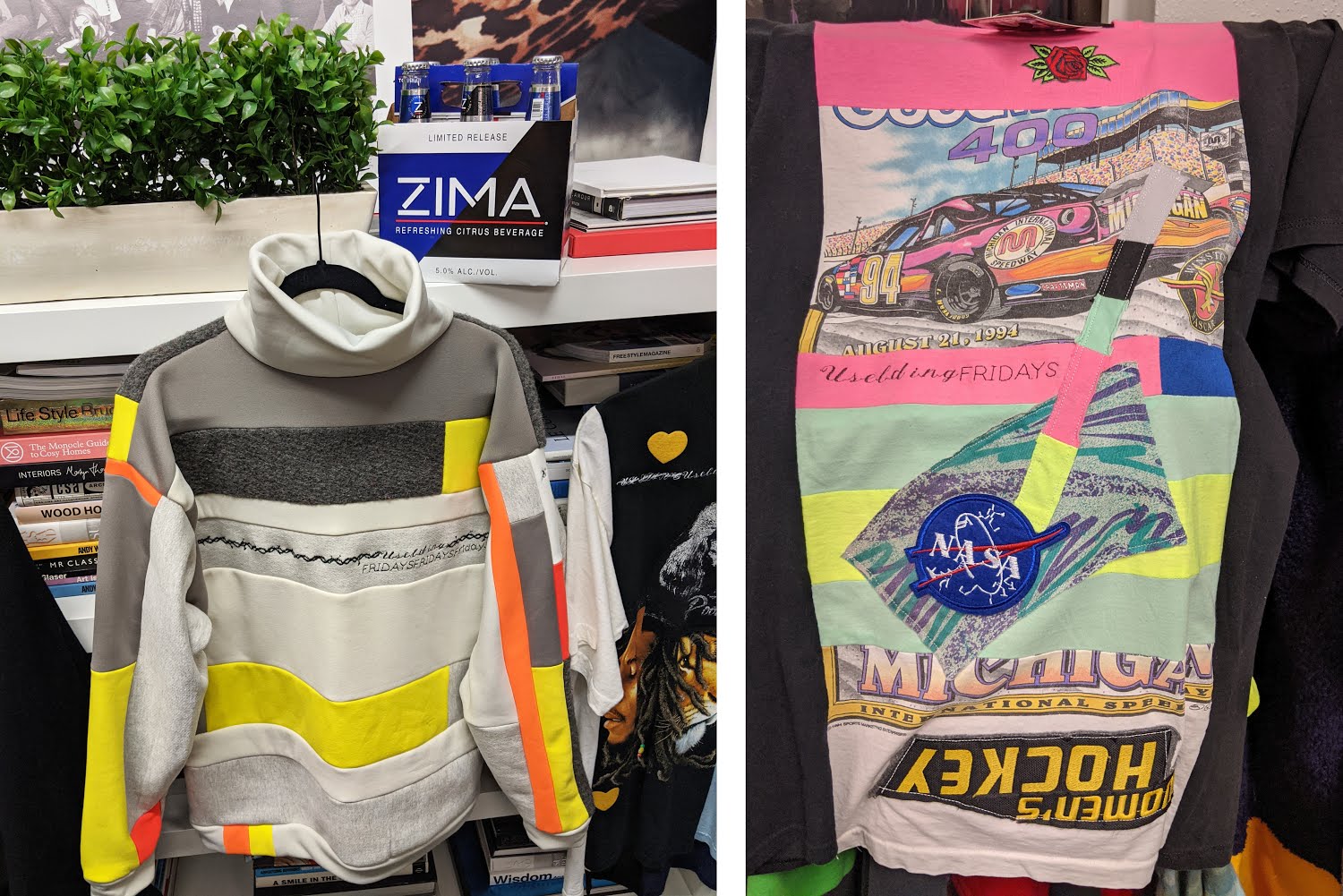 Two of the garments for sale during the Experimental Retail Experience. Zima added for scale and ambiance.
Each purchase also came with bonus art — McGarvey's price tags were made of repurposed baseball cards, from his childhood collection, complete with doodles and other additions. "The baseball cards are fun to make!" he says. "I like the appropriation and the upcycle of an otherwise useless, discarded, or deemed worthless item."
Every garment McGarvey puts together, whether it is simple or more intricate, is assembled with intention. The uneven hems aren't a mark of sloppy work, but elevate the simple t-shirt and draw the eye to something unexpected. Mashing different brands together creates something strangely attractive and wearable, even when the original garments had no such appeal on their own.
The Uselding Fridays brand seems to make fun of fashion and logos, while still being of a distinct brand and being open to collaboration with an advertising agency. The experimental retail experience was a welcome contrast to the traditional pop-up shop. It was dynamic and interactive — not just a shop, not just art installation, and not just a performance.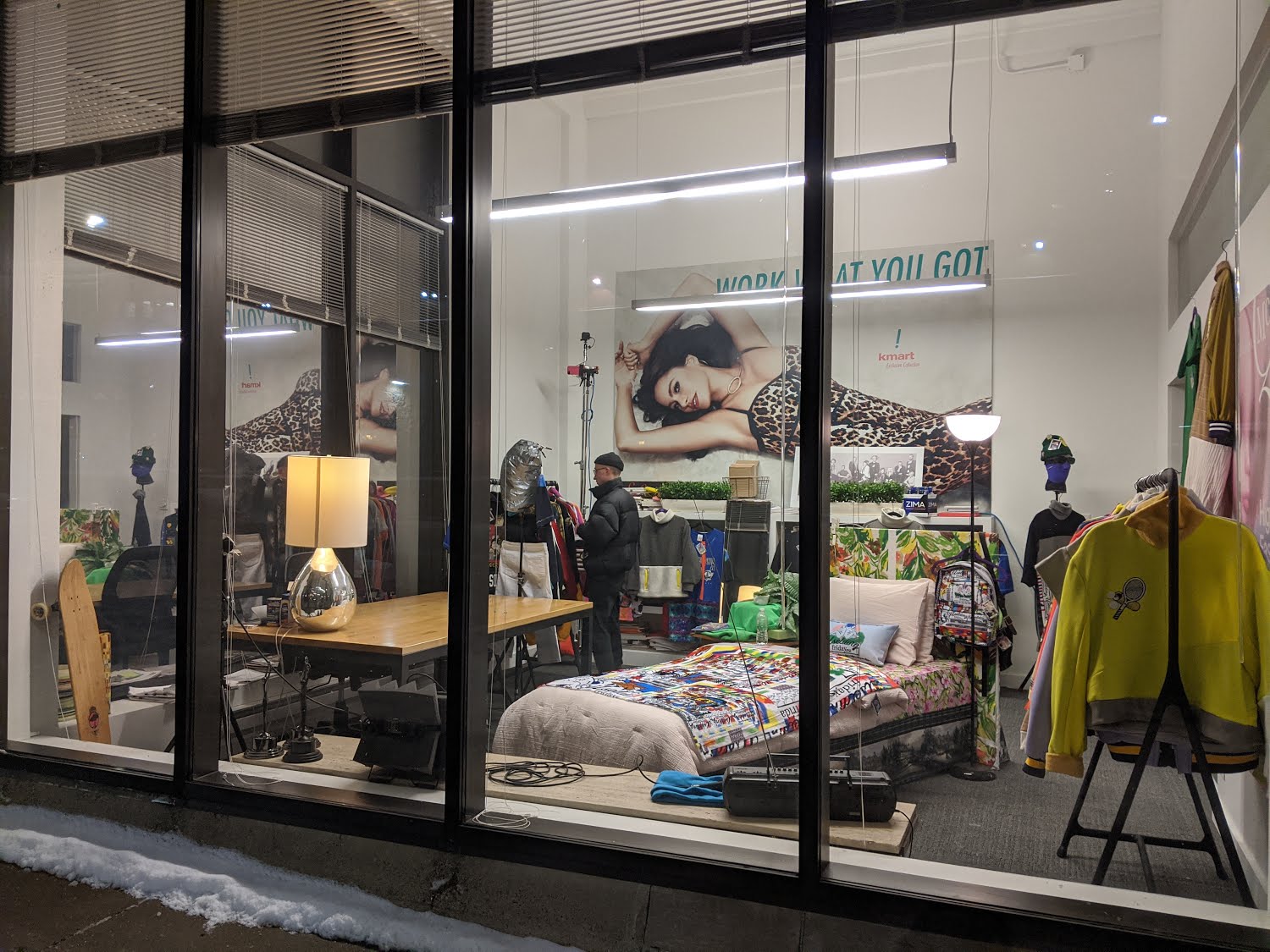 To see more of Joshua McGarvey's work, visit his website or follow his Instagram. Photos by the author unless otherwise noted.
---
We can't do it
without you.
Help keep independent arts journalism alive in the Twin Cities.