Sometimes you have to set your own rules. Rules offer us structure, a framework upon which to build something. But when a rigid framework impedes innovative thinking and risk-taking, the solution may be to re-think the structure itself. For Chris Webley, founder, CEO, and president of New Rules – a retail, event, and co-working space in North Minneapolis – this means a new approach to the way we solve problems. As he puts it: "A lot of times, people want to put in the same input and magically expect a different outcome... I don't understand how that happens. [New Rules] is an ode to thinking and doing differently if we want to see a change in North Minneapolis." In other words, for marginal change, make marginal actions; for drastic change, do something drastically different.
New Rules resets, reworks, and reimagines what a coworking space – or any retail, event, or collaborative space – might look like. After a round of layoffs ended his textile engineering job at Target Corp in 2015, Webley redirected his energy towards solving other problems he saw in his community in North Minneapolis. Building upon his own personal business experience in real estate, he signed on New Rules' current location on Lowry Avenue in North Minneapolis and set to work paying attention to what the immediate community needed. Says Webley, "we have a lot of overhead, but the starting point was not to make money. The starting point is the community and what they need, and from that [eventually] make money... It's been one of the more fun pieces of the puzzle to figure out and [it] forces us to get creative." Every arm of the business – event rental, co-working space, equipment rental, and a recently opened juice bar/café – operates under the New Rules umbrella but is also an independent entity.
Feedback sessions, conversations, and a slew of other community engagement exercises established three major areas that the North Minneapolis neighborhood needed addressing: food, economic opportunities, and education. And New Rules' solution to these issues has been anything but linear: they've taken community feedback to heart and re-tooled the use of the space and the business model as time has passed.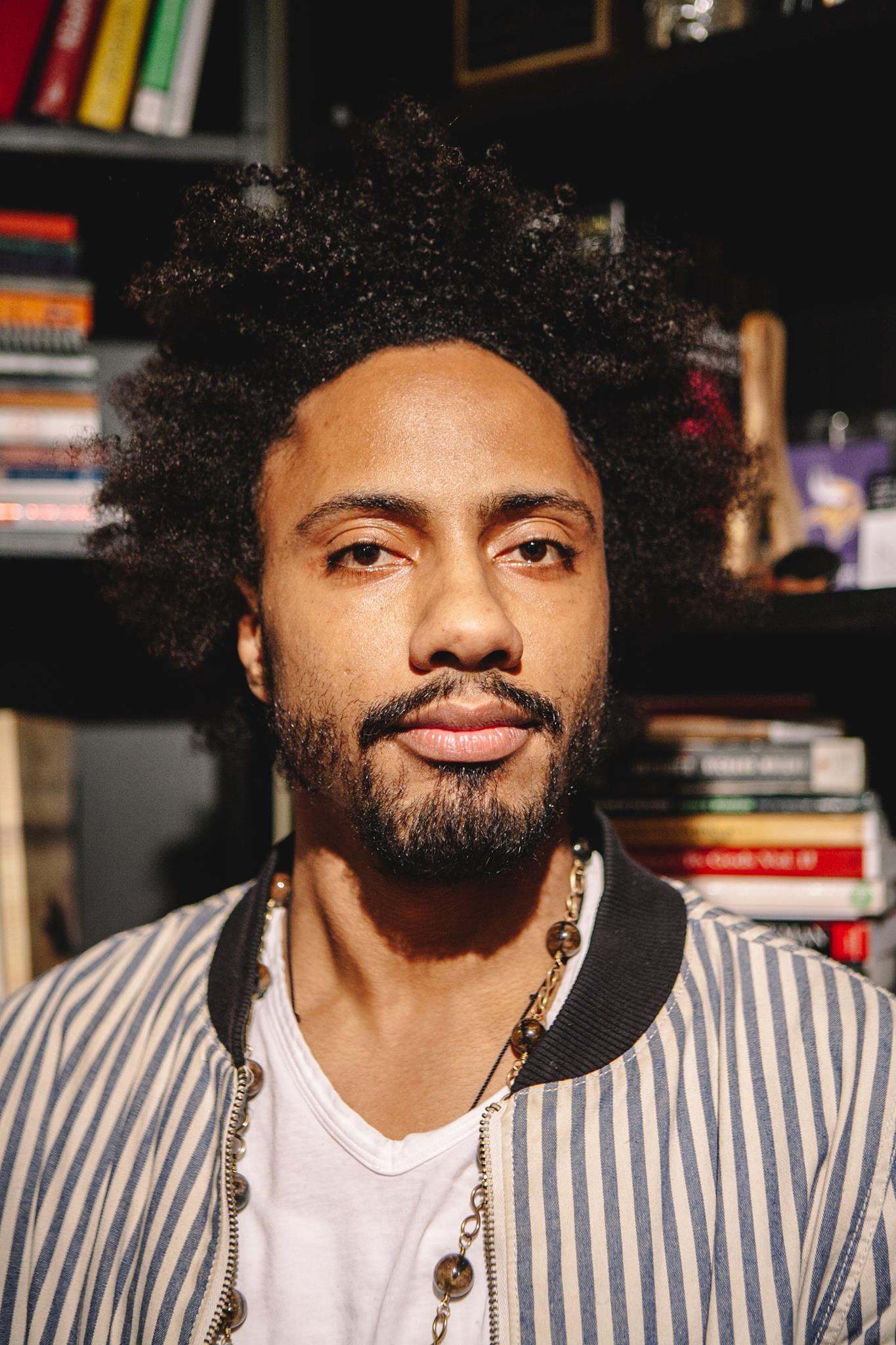 Chris Webley, founder of New Rules. Photo courtesy New Rules' Facebook page.
"New Rules is purely a philosophy around embracing change," says Webley. "There's a lot of risk, time, and money that can be wasted on things that don't have a proven proof of concept. New Rules was a new concept... well, I don't think it was a new concept, but a lot of people felt that it was a new concept that just had a lot of unknowns and question marks next to it." According to Webley, this is at least the sixth iteration of the space, every iteration taking into account community feedback and priority shifts. He also notes that since New Rules is a new business, the fact that he's an entrepreneur has allowed him the flexibility to pursue projects that might never get off the ground in the public or corporate sectors. This has given him the space to dream big for the future of New Rules, which includes an "aggressive real estate acquisition strategy" in North Minneapolis for various projects like housing and other public-use spaces. He also plans on licensing the franchise in the future for even further expansion of the project.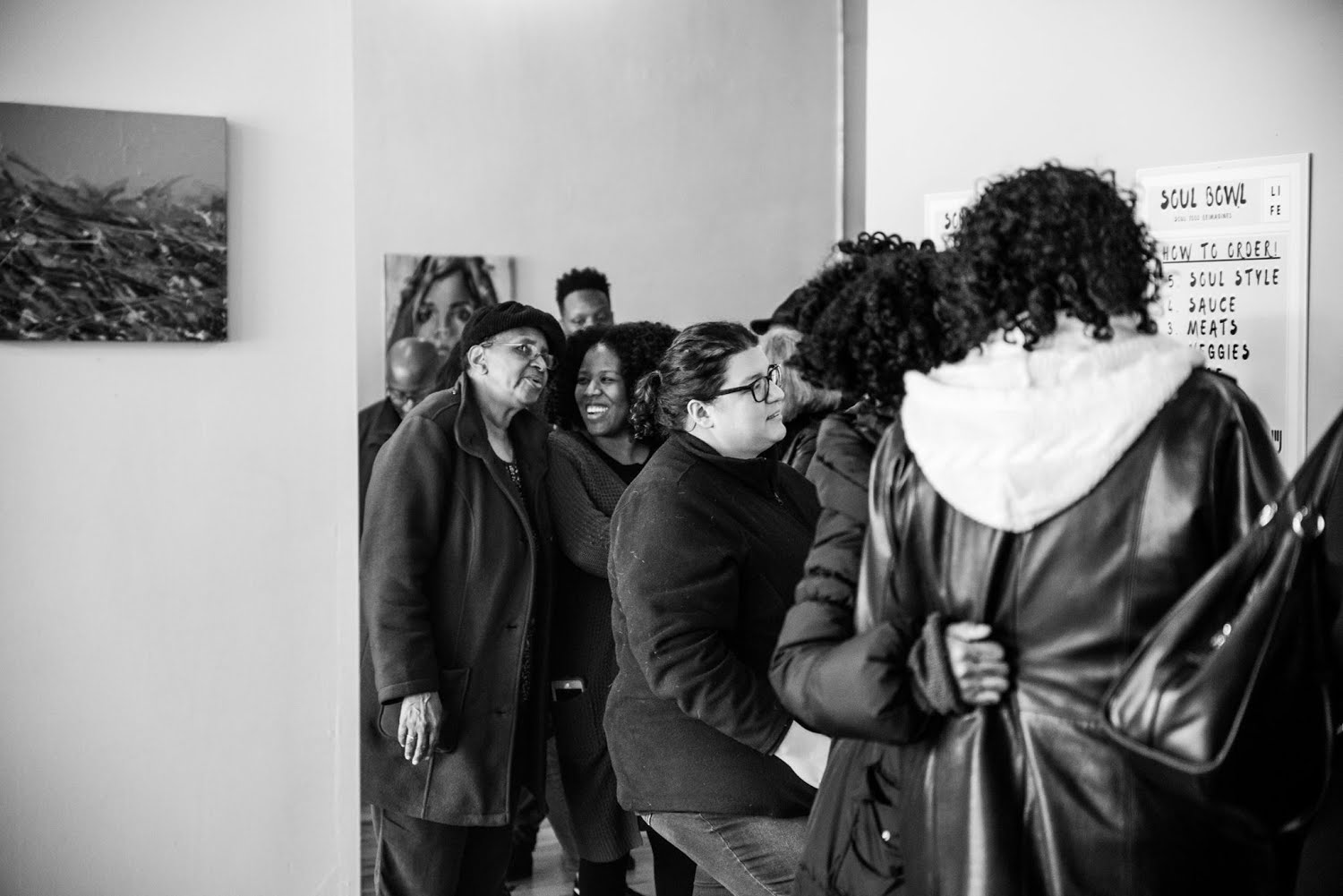 From a pop-up event by Soul Bowl. Photo courtesy the New Rules Facebook page.
New Rules' current art exhibition, No Ceilings, operates under a similar model (or rules, if you will). Curated by "New Rules & Friends" and featuring over 20 interdisciplinary artists from all over the Twin Cities working in every medium and scale, No Ceilings feels more like an art showcase detonation than a gallery exhibit. There are no wall labels, no guiding key for the artwork on display; at the opening in early December, you were lucky to run into an artist hanging out near their work to ask them questions or purchase a piece. The show breaks every white wall rule of a gallery exhibit and features work hanging from floor to ceiling and in every nook and cranny of New Rules' two main coworking and rental spaces. The exhibition's title is fitting. As detailed in the Facebook invite, "the vision for NO CEILINGS is to create an interactive experience that showcases the artistic expression & interpretation to the idea of a person (s) / community (s) / world with 'no limits'." With a goal to sell 100% of the work on view, and with 100% commission going directly to the artists for all works sold opening night, No Ceilings shatters any preconceived expectation of a regular gallery exhibit.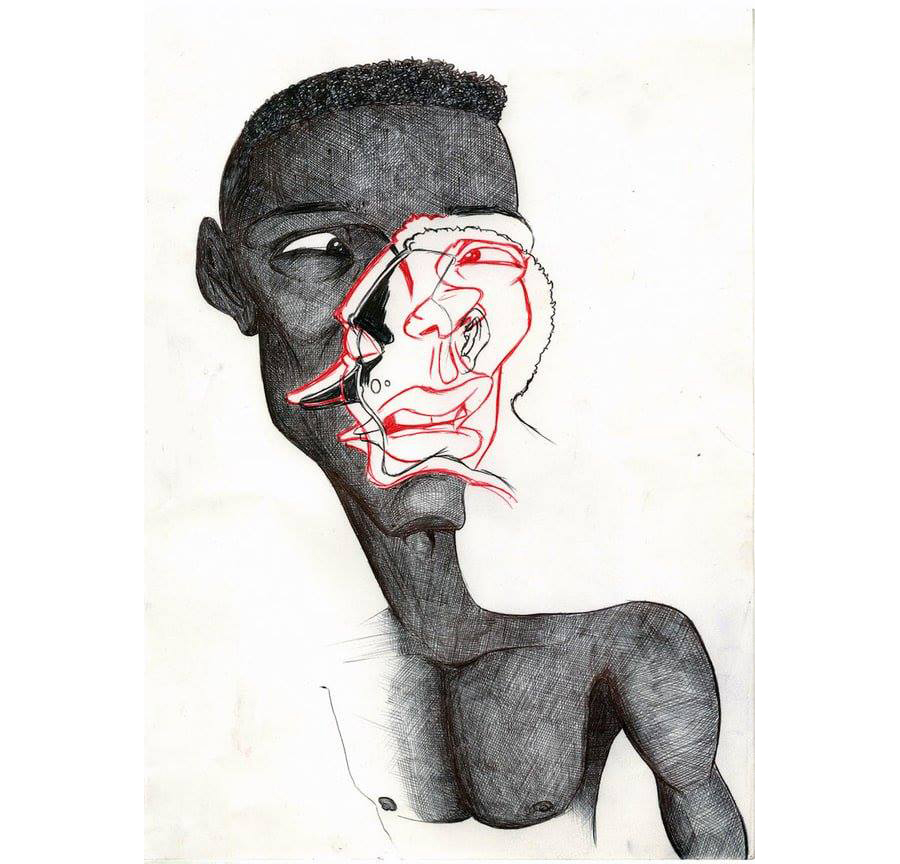 False Confidence by Papa Mbye.
If nothing else, No Ceilings is a celebration of diversity. Artists from across the Twin Cities submitted work to New Rules' call for work, and ultimately about 20 artists were chosen for the show. There's something for everyone: large and small-scale painting in various media, jewelry, digital prints, and even video work. Bereket Weddall, a 15-year-old born in Ethiopia and now attending FAIR High School in Downtown Minneapolis, draws robustly colorful and subtly surreal portraits that embody the simultaneous freedom and stagnation that she feels and strives to reconcile in her artwork. Ameen Taahir's large-scale and intensely pigmented surreal paintings illustrate his coming-of-age story. Papa Mbye's small cartoon pieces are at once playful, mysterious, and dreamlike. Though the crowd at the opening skewed younger, folks of all ages and colors rolled through over the course of the evening, aptly mirroring the range of work on display.
To a non-discerning eye, it may seem that there is no curatorial rhyme or reason to the works chosen for No Ceilings. But spend a little time in these two rooms full of art and you just might get the sense that there's something – the bursts of color, or the intensely personal nature of all the pieces, perhaps – that ties everything together. Or maybe the point is that there's no obvious curatorial thread. Maybe we're supposed to think about these things differently, approach them from a different framework. Maybe if we shift our approach, we'll have an entirely different experience.
No Ceilings is on view through January 31st at New Rules at 2015 N. Lowry Ave, open Monday - Thursday, 11am - 7pm, & Fridays 10am - 3pm. For more info, visit newrulesmn.com.
Banner image: Chris Webley sitting in New Rules. Photo courtesy New Rules' Facebook page.