2018 Holiday Shopping Guide
Posted November 4th, 2018 by Katie Garrett
This is your salvation from the mall. We found the type of sales that make holiday shopping more interesting.
————————————————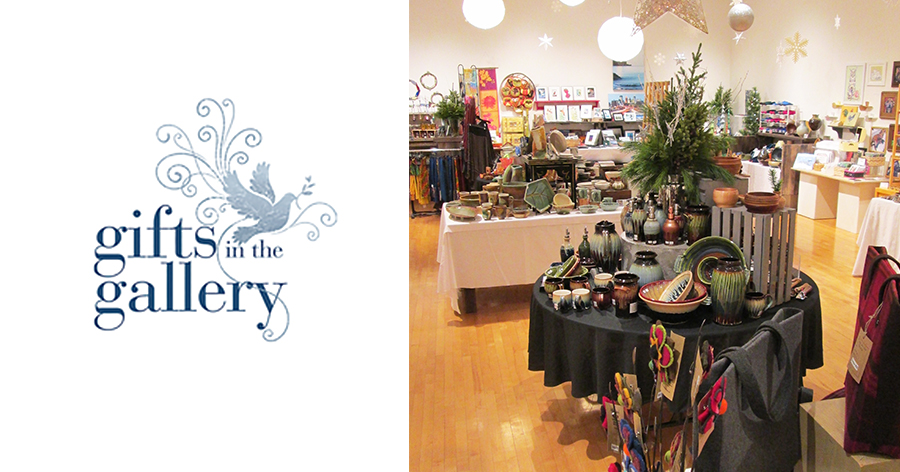 Dec 5th - Dec 19th​
Festive Reception
Dec 5th, 6-8PM
A two-week boutique featuring a stunning array of items including silk scarves, jewelry, ceramics, blown glass, and much more–all handcrafted by over 60 local artists.
————————————————
Gallery Hours
Dec 5th - Dec 22nd
An annual favorite in downtown Minneapolis, Raging Art On is a cash-n-carry holiday sale in a gallery setting where there is literally art from ceiling to floor.
————————————————
#ShopJXTA Pop-up Shop @ Juxtaposition Arts
Open Dec 3rd - 20th
Shop unique ceramics, screen-printed textiles, and other hand-crafted items made by youth and young adult apprentices at Juxtaposition Arts. Support the next generation of local artists. Buy handmade gifts directly from JXTA apprentices at one of their holiday events and stop by the JXTA Gallery pop-up shop during business hours in December.
————————————————
Nov 30th - Dec 23rd
Celebrate and support one of Minnesota's most important natural—its talented artists. Shop local this holiday season. This will be the seventh year of one of the Twin Cities most beloved local artists' holiday shops, that always promises unique and varied offerings. And we are open five days a week.
————————————————
Minneapolis Holiday Boutique @ U.S. Bank Stadium
Fri Nov 9th, 10AM - 9PM
Sat Nov 10th, 10AM - 9PM
Sun Nov 11th, 10AM - 5PM
Hundreds of vendors bring the latest in apparel, decor, jewelry, and art to U.S. Bank Stadium for holiday shopping.
Get Tickets
For 50% off, use promo code: MPLSART
————————————————
The Artful Present - Holiday Art & Gifting @ Veronique Wantz Gallery
Fri Nov 16th, 10AM - 8PM​
Sat Nov 17th, 10AM - 8PM
A special, curated selection of giftable arts to be loved and enjoyed by you and yours.
————————————————
Holiday Exhibition @ Northern Clay Center
Open House: Sun Nov 18th, 12 - 4PM​​
Showing: Nov 18th - Dec 30th
Over 1000 pots to use during everyday moments: from a single mug for quiet morning coffee to show-stopping serving pieces for your dinner gatherings. Choose a memorable gift for the friend or loved one who is traditionally impossible to impress.
————————————————
Holiday Gift Show @ AZ Gallery
Nov 23- Jan 6th
Small Business Saturday
Saturday, November 24th, 9am-6pm
1st Friday
Friday, December 7th, 5pm-9pm
Featuring handmade gifts by local Artists for every age and budget.
Ornaments . Bath & Body . Home Goods . Toys . Leather Wares Glass . Textiles . Ceramics . Photography . Cards
————————————————
Bizarre Bazaar @ Betty Danger's Country Club
Sat Dec 1st, 10AM - 5PM​
This is NOT your Church craft sale, this is Betty's Bizarre Bazaar and she does things her way, quirky some would say.
————————————————
Craft Bash @ Parallel and Hennepin Made
Sat Dec 1st, 1PM - 4PM​
A holiday event celebrating craft, and design with more than 70 Minnesota makers. Presented by the American Craft Council.
————————————————
Julmarknad @ American Swedish Institute
Sat Dec 1st, 10AM - 5PM​
Sun Dec 2nd, 11AM - 5PM
A Christmas market and festival at the American Swedish Institute featuring handmade items for sale by more than 40 talented local and regional artists – including distinctive artisan glass, clothing, wood, jewelry, ceramics and textiles.
————————————————
11th Annual Holiday Sale @ Vine Arts Center
Dec 1st, 10AM - 5PM
Dec 2nd, 12 - 5PM
Warm your hands with a cup of coffee or tea. Nibble cookies while perusing the skillfully crafted items of handmade jewelry, knitted hats, ceramic tiles, artistic masterpieces, and numerous other cleverly designed gifts. Shop local. Support independent artists.
————————————————
ArtWorks Winter Market @ Avivo ArtWorks
Fri Dec 7th, 1-4PM​
Holiday shopping at Avivo ArtWorks supports artists living with mental illness.
We can't do it
without you.
Help keep independent arts journalism alive in the Twin Cities.