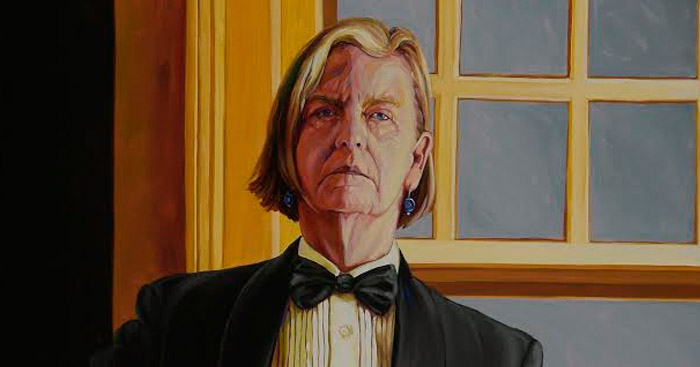 Work from the 2016 Women's Art Institute Summer Studio Intensive
Group exhibition of 13 artists completing the Women's Art Institute Summer Studio IntensiveEvent Website

Reception

Fri Jul 8th, 2016 5PM - 7PM CST

Showing

Jul 11th - Jul 29th, 2016
Quarter Gallery at the Regis Center for Art, U of M
405 21st Ave S
Minneapolis
( map )
About the Exhibition The Quarter Gallery at the Regis Center for Art presents the work of the artists in the just-completed 2016 Women's Art Institute Summer Studio Intensive session: Ashley Alex, Bre Atkinson, Nancy Beatty, Chris Cinque, Marjorie Fedyszyn, Carol Elle Hettinger, Jill Johnson, Kristi Kuder, Sarah Kusa, Susana del Rosario Canteneda Quinteros, Susan Schaefer, Josie Winship, and Rebecca Zenefski. Twelve are Minnesota artists and one is based in Mexico.
About the Women's Art Institute The Women's Art Institute Summer Studio Intensive is a studio art course located at St. Catherine University, St. Paul for contemporary women artists of all ages and backgrounds interested in refining their artistic process and exploring questions around women and art. Creating a community that shares, reflects and produces art in the context of questions raised by the participants, the Institute is a rich experience that offers intensive studio work and one-on-one coaching from faculty. The four-week program includes sessions Monday through Friday with some field trips and evening presentations from guest artists, critics and art historians. Participants have all-day access to the large, sunlit studios and shop facilities of the Visual Arts Building on the St. Catherine University's beautiful campus. This innovative and rigorous program is designed for artists from a variety of disciplines who have mastered basic skills and are now seeking deeper levels of understanding and expression in their work. Women's Art Institute Summer Studio Intensive Instructors: Anna Garski and Patricia Olson; Teaching Assistants: Zulma Davila and Annie Hejny.
Summer Gallery Hours Summer gallery hours are 9:00 am - 5:00 pm | Monday – Friday | Free and open to the public

This exhibition will be showing concurrently with Till Death Do We Part in the Regis' West Gallery.