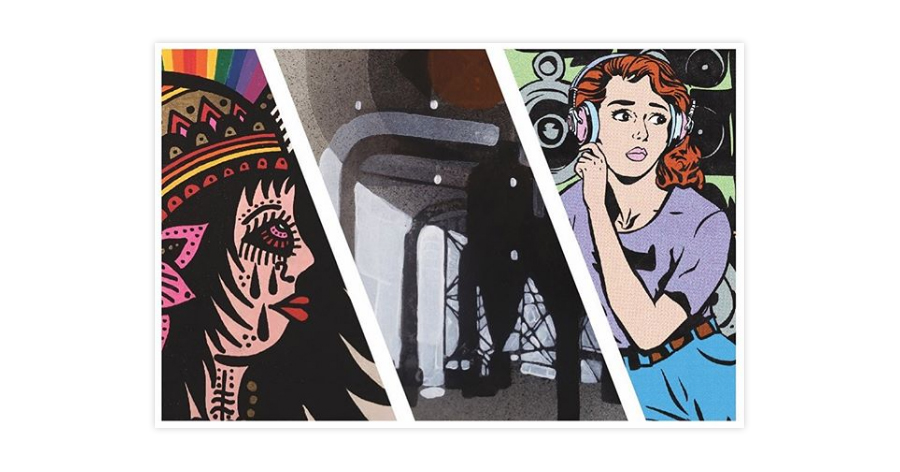 Tripartite
Black Daze / Groe / BiafraEvent Website

Opening

Thu Jul 25th, 2019 6PM - 11PM CST
Modus Locus
3500 Bloomington Ave S
Minneapolis
( map )
TRIPARTITE brings together three distinctly different "street artists" to share the gallery walls at Modus Locus. In this exhibit, each artist brings their own unique perspective to their somewhat elusive public art endeavors.
GROE's body of work embodies and reveals the relationships active graffiti participants encounter: the bold, colorful, calculated, and decisiveness of the graffiti style connecting with its environment - filled with uncertainty and forgetfulness. The experience of lurking in the shadows can be somehow more impactful and interesting to the graffiti artist than the bright remnants the artists leave behind; giving one the sense of a presence in something much larger than themselves.

BIAFRA critiques traditional America by questioning the white culture that surrounds traditional values and taking a critical look at cultural problems, both political and ideological. The artist hides layers of information in all his work to give insight to the content and history of each piece. A lot of the material borrows from printed ephemera: old newspaper clippings, advertisements or pictures the artist has taken. Sometimes the messages are subtle, sometimes they are more obvious. When the messages are layered and stacked on top of each other, the words become simultaneously overwhelming and obscured.

BLACK DAZE is constantly generating bright, bold characters and images in multiple medias: murals, paintings, drawings, stickers, T-shirts, and prints. Seemingly drawing from mythology and his own imagination, the artist's work conjures magic from the imagery of the ages. He brings the characters and icons to life on just about any surface, bridging the gaps between street/surface/graphic/media artists.