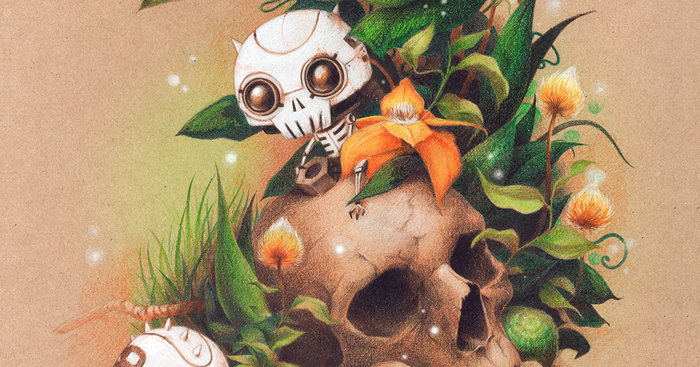 The Robo Show
A group exhibition featuring a wide range of interpretations of the futuristic power fantasy of the mech suit - including artwork by artists from HBO, Disney, Dreamworks and more. Event Website

Showing

Feb 12th - Mar 25th, 2016

Reception

Fri Feb 12th, 2016 7PM - 10PM CST
Light Grey Art Lab
118 East 26th St
#101
Minneapolis
( map )
THE ROBO SHOW
MECHS & MOBILE SUITS

Opening February 12th 7-10pm
Reception at Light Grey Art Lab

"Black smoke belches from the exhaust pipes beneath greasy armored plates. Steam courses through the cylinders and the 22 pistons jerk frantically back and forth, propelling your huge mass forward down the damp cobblestone streets. Frightened eyes peek from behind sooty curtains -- the unmistakable clanging of steel can be heard from a mile away in the still night. . ."

Join us for the opening reception of the ROBO SHOW, February 12th from 7-10pm. This upcoming exhibition calls 70 artists to create original designs, mech allies, mobile suits, prosthetics, flying machines, bionics, war ships, and vessels - the ROBO SHOW celebrates real and imagined technology, and the mad genius behind the machines we would love to pilot.

The contributing artists have taken on the role of illustrative engineers. The work featured may be inspired by a range --WWI machinery, science fiction vehicles, fantastical objects, space crafts, and artillery - these mobile suits belong in distant lands, futuristic planets, and foregone cities.

The opening reception is free and open to the public. The exhibition will be on display through the end of March, and limited edition prints available on the Light Grey Shop throughout the show.

Artists Include: Alex Dos Diaz, Adam Hoppus, Alyssa Winans, Ameorry Luo, Andrew Kolb, Andy Bennett, Angela An, Ashley Mackenzie, Boya Sun, Brett Martin, Bridget Underwood, Chris Kindred, Chris Schons, Ciel Bahena, Colin Foran, Dacosta, Darla Okada, Ed Skudder, Eli Minaya, Emory Allen, Evan Palmer, Iain Matthiae, Isuri Merenchi Hewage, Jason Holt, Jasu Hu, Jesse Lindhorst, Jesse Riggle, Jessica TC Lee, Joe Maccarone, John DeLucca, John Lee, Jon Marchione, Jorge De la Paz, Junyi Wu, Justin Oaksford, Karina Rehrbehn, Kate O'Hara, Lara Paulussen, Leonard Peng, Linda Yan, Liz Parlett, Liz Pulido, Louie Zong, Maggie Chiang, Marisa Seguin, Martin Gee, Michael Janzen, Nicholas Bono Kennedy, Nicole Miles, Paul Reinwand, Phoenix Chan, Pierre Kleinhouse, Primary Hughes, Priscilla Boatwright, Rafael Mayani, Ricardo Bessa, Richie Pope, Rodrigo Avilés, Rory Phillips, Sander B, Shawn Pedralba, Sherif Habashi, TyRuben Ellingson, Vaughan Ling, and Vero Navarro.