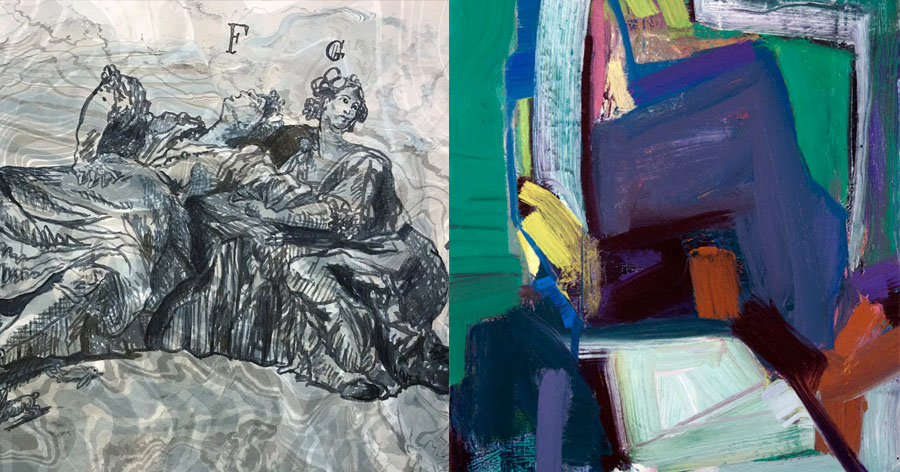 The Curious Case Of Mary Toft & Deflector
Two new exhibitions by Amelia Biewald and Tim TozerEvent Website

Opening

Sat Jan 5th, 2019 7PM - 10PM CST

Showing

Jan 5th - Jan 27th, 2019
Rosalux Gallery
1400 Van Buren Street NE
#195
Minneapolis
( map )
Rosalux is proud to announce two new exhibits for the new year.
The Curious Case Of Mary Toft – works by Amelia Biewald
Amelia Biewald creates large provocative installation worlds while maintaining an incredible level of craft. Here drawings, made for future installations provoke wonder and desire — and a potential for menace, or even bawdy humor — to provide a unique new look into multi-layered environments. She recreates intrigues, telling stories about the confluence of myth, history, science and scandal, based on extensive research into both historical narratives and physical materials.

Deflector – works by Tim Tozer
In a series of paintings on shaped panels, Tim Tozer uses the language of abstract painting to create objects that are simultaneously self-contained and in conversation with their surroundings. While graphic colors and mechanically derived shapes recall vernacular structures such as signage and packaging, the physical evidence of improvisation implies a more personal narrative of accident and intention. A collage of fragments, the exhibition as a whole explores a desire for unity and an irresistible urge to thwart it.