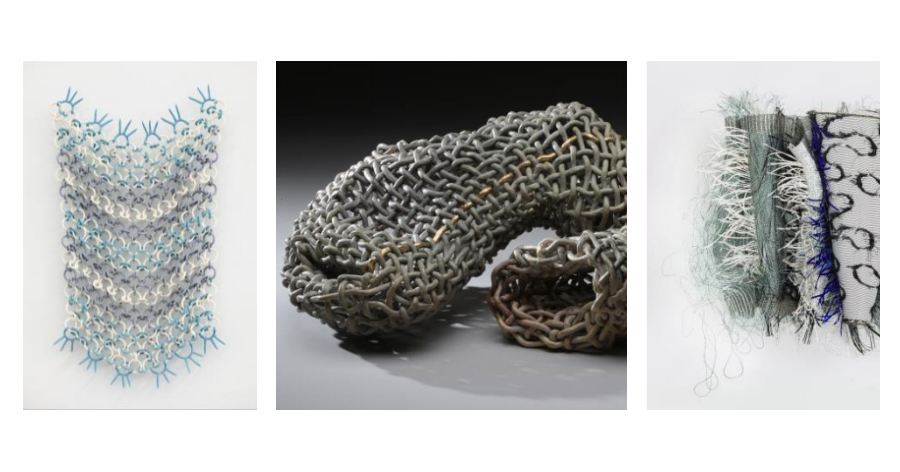 Structured
A complement of textile and ceramic artistsEvent Website

Showing

Mar 18th - May 11th, 2019

Opening

Thu Mar 28th, 2019 5PM - 9PM CST
Textile Center
3000 University Ave SE
Minneapolis
( map )
IC: (L to R) Casey Whittier, 'Hand Towel (Sweetness);' Phyllis Kudder Sullivan, 'Vortices with Gold Lines;' Michael Radyk, 'Sow Sow'
Textile Center brings together a complement of textile and ceramic artists in 'Structured,' an exhibition focusing on textile processes as a starting point for conceptual departure.
Artists
Shae Bishop, Jeremy Brooks, Allison Rose Craver, Jesse Herrod, Janice Jakielski, Joanna Poag, Phyllis Kudder Sullivan, Joy Ude, Casey Whittier, Rena Wood and others.
Curated by Tracy Krumm.
——
This exhibition is part of 'Claytopia', the 53rd annual conference for NCECA (National Council on Education for the Ceramic Arts), happening March 27–30, 2019 in MSP.