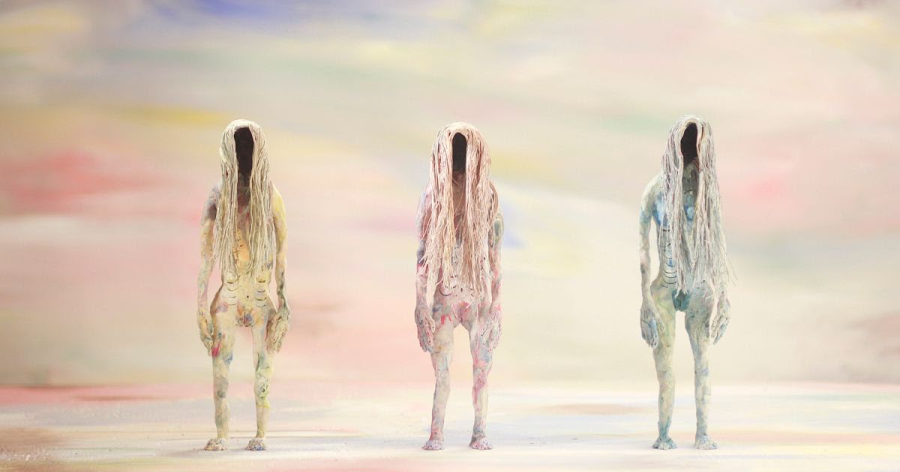 Strange Place
International group ceramic show, curated by Jehra Patrick and Summer Hills-BonczykEvent Website

Showing

Feb 8th - Mar 31st, 2019

Opening

Fri Feb 8th, 2019 6PM - 9PM CST

Closing w/NCECA

Fri Mar 29th, 2019 7PM - 9PM CST
Law Warschaw Gallery, Macalester College
Fine Arts Commons 105, 130 S Macalester St
St Paul
( map )
IC: 'Eager,' 2014. Film still. Allison Schulnik
Co-curated by Jehra Patrick (Law Warschaw Gallery Director & Curator) and Summer Hills-Bonczyk (artist and Visiting Assistant Professor of Ceramics at Macalester), Strange Place brings together contemporary artists from across the United States, Europe and Asia, who look to the language of clay, and ceramics, prioritizing the plasticity of the medium as a prompt to speculate on the behavioral and performative qualities of clay through a range of forms, including video, performance, sculpture, audio, photography and mixed media. Conceptual concerns among artists and objects propose pluralistic notions of "place" — as real, and geographic, fantastic or ethereal, as well as oblique, or pointing to other- and neither-worlds, describing "place" as mythical or through the lens of abstract ethnography.
In the context of the exhibition, the definition for "strange" describes a space of unease that is both possible and impossible – not quite magical nor banal— and the feelings of belonging, presence, and resolve, are negotiated through a relationship with matter, body, and experience. This show takes a forward-looking view of ceramic practice, stretching our expectations for traditional forms and methods. Strange Place views clay less as a medium tied to tradition, and more as a phenomenological substance, well-suited to traverse the pliant landscape of imagined realities.
Featuring work by Neha Kudchadkar (Mumbai, India), Jason Lim (Singapore, SG), Jason Lee Starin (Philadelphia, PA), Allison Schulnik (Sky Valley, CA) and Eva Vogelsang (Bern, Switzerland)
——
This exhibition is part of 'Claytopia', the 53rd annual conference for NCECA (National Council on Education for the Ceramic Arts), happening March 27–30, 2019 in MSP.