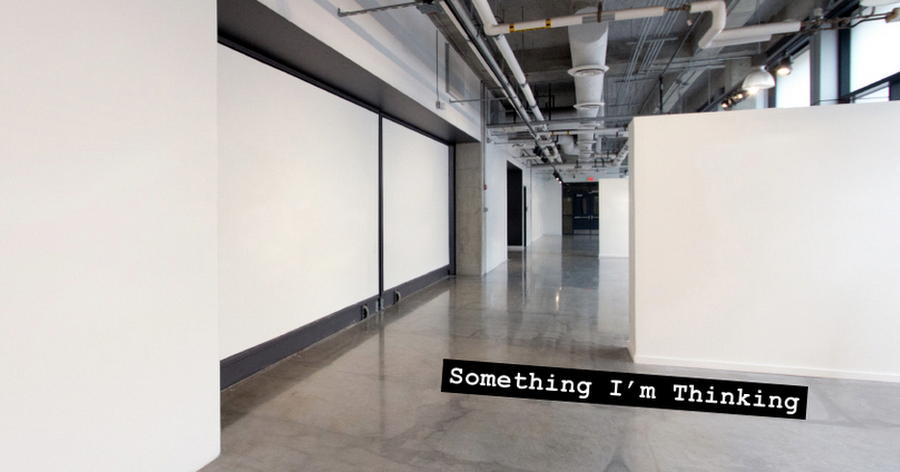 Something I'm Thinking
New and experimental works by the University of Minnesota MFA candidatesEvent Website

Showing

Nov 15th - Feb 23rd, 2019

Opening

Fri Nov 30th, 2018 6PM - 8PM CST
Quarter Gallery at the Regis Center for Art, U of M
405 21st Ave S
Minneapolis
( map )
'Something I'm Thinking' features new and experimental works by the University of Minnesota MFA candidates. In offering both fresh thoughts and persisting ideas, the works in the exhibition reflect the fecund headspace of the graduate art program.
Artists in the exhibition include Katayoun Amjadi, Nicholas Bauch, Sayge Carroll, Brandon Chambers, Lauren Flynn, Adam Kirk, Grant Mcfarland, Nina O'Leary, Kevin O'Meara, Anna Orbovich, Roger Ourthiague Jr., Hans Peter Ploner, Sarah Sampedro, Caitlin Skaalrud, Simcha Smith, Emily Swanberg, Erika Terwilliger, Rick Tibbott, Anna Van Voorhis, Anastasia Ward, and Kuab Maiv Yaj / Koua Mai Yang.
That same evening visit the BA thesis exhibition 'Autogenous' in Regis West Gallery.