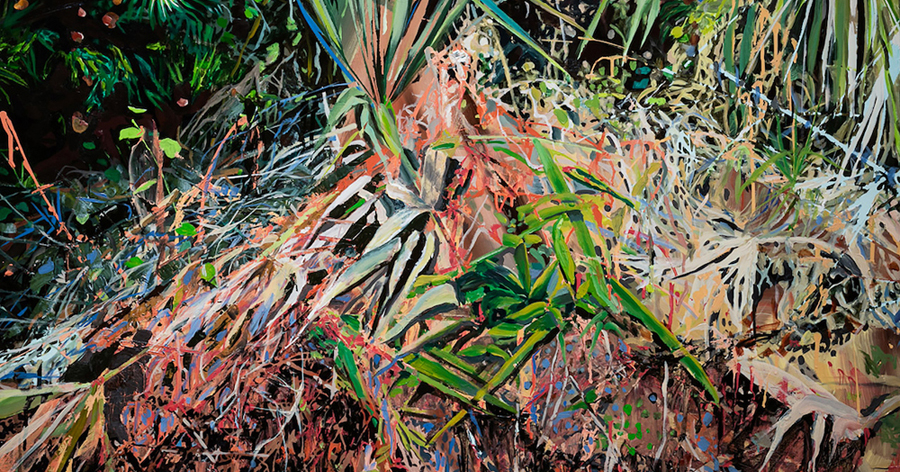 Paintings by Shannon
An exhibition inspired by the waterways and forests of MinnesotaEvent Website

Showing

Feb 2nd - Mar 31st, 2019

Opening

Wed Feb 20th, 2019 6PM - 8PM CST
Hewing Hotel
300 N Washington Ave
Minneapolis
( map )
Paintings by Shannon Estlund builds on a successful two-year partnership during which Kolman & Pryor Gallery has curated exhibitions of work by local artists for the Hewing Hotel. The two entities are honing the focus of their collaboration in 2019 to reflect the hotel's lakes and woods aesthetic. Every two months, the gallery will introduce a new artist to the hotel's visitors and local patrons whose work is inspired by the waterways and forests of Minnesota.
"Shannon's work is inspired by the landscape she experiences near her house along a creek, but it's not a photographic representation," Kolman explains. "Her work has a mysterious quality, and it's fascinating to contemplate as there's always something new to see within her perspective and color palette."
The Hewing will host a free reception, open to the public, and catered (includes a cash bar). The artist will give a tour of her works, located in public spaces throughout the hotel, at 7PM.