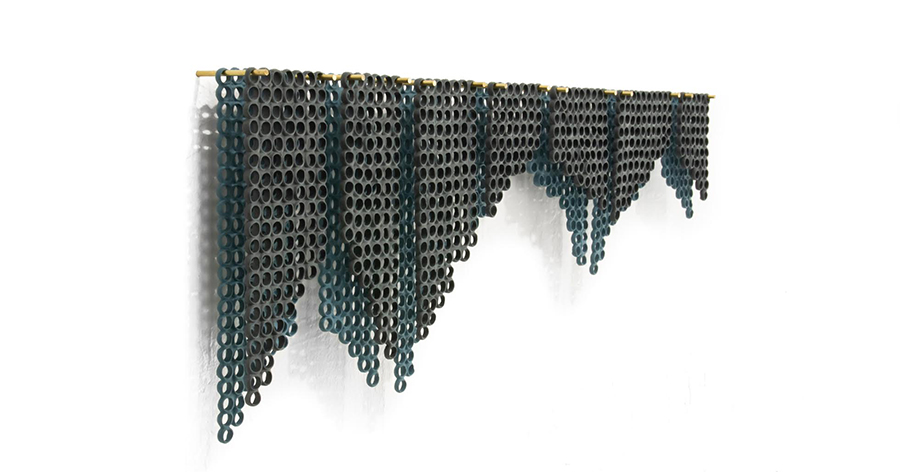 Other Objects
Through abstract and iconic sculptures, the work in this exhibition will bring forth the often overlooked, but common immaterial objects we are surrounded by in our daily lives. Co-curated by Sculptors Andrea Marquis and Amanda SalovEvent Website

Showing

Mar 26th - Apr 18th, 2019

Opening

Fri Mar 29th, 2019 7PM - 10PM CST

Finale

Thu Apr 18th, 2019 7PM - 10PM CST
Gamut Gallery
717 S 10th St
Minneapolis
( map )
Sculptors Andrea Marquis and Amanda Salov teamed up with Gamut Gallery in conjunction with NCECA to present 'Other Objects,' an exhibition of five established Ceramic Artist exploring the creation of immaterial objects with the visceral material of clay.
Through abstract and iconic sculptures, the work in this exhibition will bring forth the often overlooked, but common immaterial objects we are surrounded by in our daily lives.
Artists
Del Harrow
Jeff Campana
Ling Chun
Amanda Salov
Andrea Marquis
——
Exhibit Opening
Friday, March 29th 7-10pm // $5
FREE for Members & NCECA Wristband holders
Extended NCECA Open Hours
March 26th - Tuesday 9:30am - 5pm
March 27th - Wednesday 8:30am - 5pm
March 28th - Thursday 9:30am - 7pm
March 29th - Friday 9:30am - 11pm
March 30th - Saturday 9:30am - 7pm
Exhibit Finale
Thursday, April 18th Doors at 7pm, show at 8pm. // $10
FREE for Members
Daniel Volovets a classical, flamenco, Brazilian, and jazz guitarist.
——
This exhibition is part of 'Claytopia', the 53rd annual conference for NCECA (National Council on Education for the Ceramic Arts), happening March 27–30, 2019 in MSP.