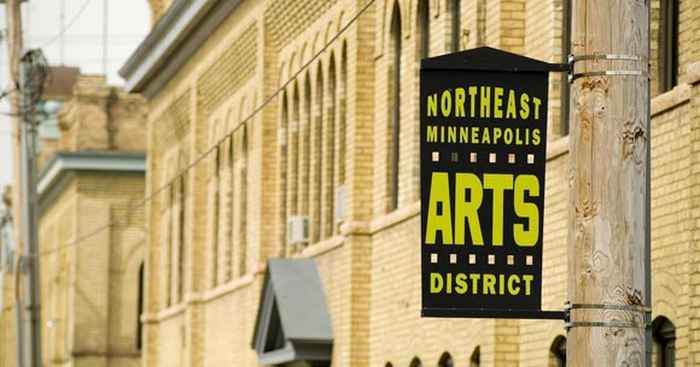 Northeast Arts District First Thursdays
Monthly Open studios in NE Minneapolis
Northeast First Thursdays is an association of artists who open their studios (or have a gallery arrangement) on the first Thursday of each month

This event is free and open to the public.

Things to do:
• Visit artists' studios
• Watch artists at work
• BUY ART
• See live music performances
• Eat at local restaurants
• Visit galleries
• BUY ART
• Take part in interactive events
• See live dance performances
• Sign up for classes
• Meet a lot of very interesting people
• and BUY ART!

Covid-19 Notice: Please research which buildings and studios and galleries will be open prior to attending. Please follow recommended safety precautions.
Find out what's up
every week.
No spam. Just local art news and events straight to your inbox.