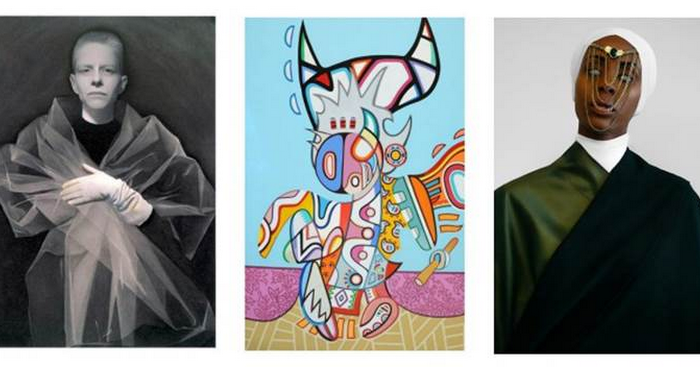 MMAA: We The People
Minnesota Museum of American Art presents a group exhibition of local and national work, selected by a diverse array of guest curators inspired by the question: Who are "we the people"?Event Website

On View

Aug 17th - Nov 12th, 2017

Reception

Thu Aug 17th, 2017 7PM - 9PM CST

Artist Talk

Tue Sep 12th, 2017 6PM CST
Minnesota Museum of American Art
350 Robert St N
St Paul
( map )
Minnesota Museum of American Art (the M) presents We the People, inviting four guest curators to select work by prominent local and national artists that sheds light on the complexities of contemporary American experience. This exhibition continues the M's engagement with critical issues about American art which began two years ago with the show American Art: It's Complicated.
"We the people," the opening words of the U.S. Constitution, serves as a national slogan and a rallying cry. But who constitutes the "we" in that formative phrase? More to the point, which people and whose stories aren't represented in the language of national unity?
We the People includes more than 35 pieces in all media–including photography, painting, sculpture, textiles, video, and sound installation. A number of these works point to narratives of LGBTQIA identity and experience, while other works highlight perspectives of indigenous artists and artists of color. During this time of division, the curators' selections offer a more expansive, inclusive understanding of who we are as a nation, making visible both the fault lines and points of confluence running through our collective body politic.