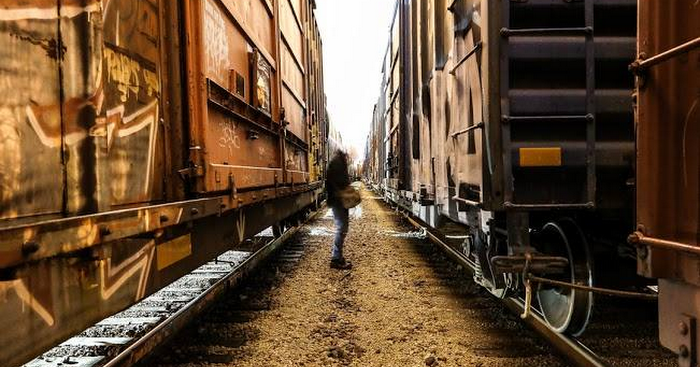 Middle Class Aspirations (Closing)
Group show featuring prints, paintings, photos andmore from Wundr, Biafra Inc., and Urban CamperEvent Website

Showing

Jun 6th - Jun 25th, 2015

Opening

Thu Jun 11th, 2015 6PM - 10PM CST

Closing

Thu Jun 25th, 2015 6PM - 10PM CST
Gamut Gallery
717 S 10th St
Minneapolis
( map )
Wundr, Biafra Inc., and Urban Camper consider themselves blue collar artists, creating a name and a history in a subculture with no promise of financial gain or reward. Through prints, photography and paintings, the three street artists merge their media and political activism for an exhibition that shines a prudent spotlight on class division, exposes inequality and celebrates those who are attempting to rise above the hardships and better themselves.
WUNDR'S paintings acknowledge both the pride and despair of being at the bottom of the socioeconomic ladder through scenes with his distinctive characters. Some of the characters are striving to make their lives better, while some have simply accepted their status at the bottom. One of the most prolific and recognizable local street artists, Wundr has developed a way to bring his art into a gallery atmosphere without losing the street elements and city-feel. In 2013, Wundr debuted a widely received solo show, Almost Yesterday, at Gamut Gallery that highlighted his signature style of artistic reclaiming.
BIAFRA INC.'s pieces examine home décor of the middle and lower classes. Subverting kitschy catch phrases ubiquitously found in cheap home decoration stores, he creates new dystopian home décor. An aesthetic critique of capitalism, his new works inspire dialogue that addresses the "American Dream." Biafra Inc. is known for the use of stickers, stencils, spray paint and posters to proliferate imagery here in the Twin Cities and beyond. http://www.biafrainc.com/
URBAN CAMPER's photographs vividly and intimately document the acts of local graffiti writers. His work exposes scenes from what is generally considered a lowbrow culture and invites a visual excavation of the alleyways and underground environments that transform outdoor cityscapes into canvas. His work migrates towards shooting stationary objects and streets scenes. His long-held passion and appreciation for graffiti is the catalyst for his photography. http://www.urbancamperphotography.com/
OPENING NIGHT Thursday June 11th, 6-10pm / FREE

GALLERY CRAWL
Thursday, June 18th, 5-9pm / FREE

EXHIBIT FINALE
Thursday, June 25th, 6-10pm / FREE
Friends and staff of Gamut will speak about the gallery and toast to the good times. Carnage the Executioner will close out the night with his signature vocal stylings.
VIEWING HOURS Thursdays & Saturdays 2-6pm, while exhibit is on display
Thursday June 11th - Thursday June 25th.
Or by appointment; contact art@gamutgallerympls.com or 612.293.6497
Special Minneapolis Gallery Crawl Hours:
Thursday June 18th 5 - 9 PM including Groveland, Instinct, SooVAC, Circa, Burnet and Gamut galleries.
Find out more information
Image credit: Untitled by Urban Camper
See Also: