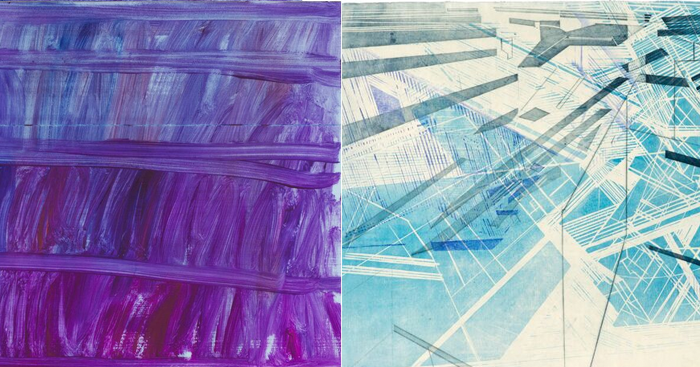 John-Mark Schlink / Gregory Fitz - Interspace Unbuilt
John-Mark Schlink & Gregory Fitz present new abstract works at Space 369 in the Dow BuildingEvent Website

Showing

Apr 22nd - May 18th, 2016

Reception

Fri Apr 22nd, 2016 6PM - 10PM CST

Artist Talk & Closing

Wed May 18th, 2016 7PM - 9PM CST
Space 369
2242 University Ave
#369
St Paul
( map )
In conjunction with the St Paul Artist Studio Crawl event, there will be an exhibition of the work of two Twin Cities' artists, John-Mark Schlink and Gregory Fitz at Space 369.
The exhibition will feature new abstract works, large and medium scale woodcut prints from John-Mark Schlink of varying color and subject. Gregory is developing new work this month that will be an extension of his painting that investigates industrial insulation materials.
Space 369 is an emerging, alternative platform for experimental and ongoing work, sporadic exhibitions, public art and artist residencies. Our projects support local and regional artistic endeavors. Space 369 is co-directed by Julie Buffalohead and Nathanael Flink. We are small, but hope to grow.