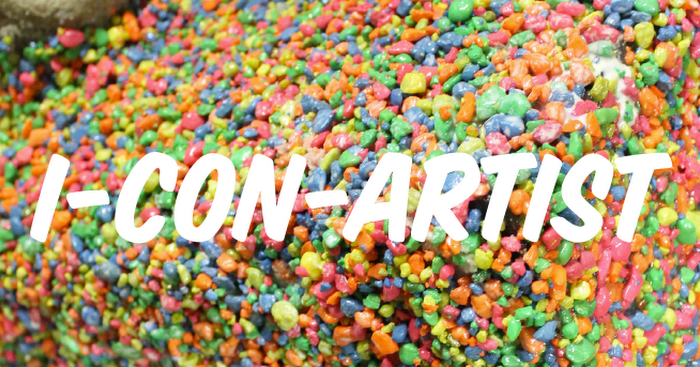 i-con-artist
A solo exhibition of work by Cody HenrichsEvent Website

On View

Oct 13th - Nov 15th, 2017

Opening Reception

Fri Oct 13th, 2017 6PM - 8PM CST
Denler Gallery, University of Northwestern
3003 Snelling Ave N
St Paul
( map )
Denler Gallery in St. Paul, MN is pleased to present the work of Cody Henrichs, a 2011 UNWSP graduate who went on to earn his MFA in Sculpture from the Rhode Island School of Design. A National Endowment for the Arts grant recipient and a recipient of the International Sculpture Center: 2013 Outstanding Student Achievement in Contemporary Sculpture award, he lives and works in Luverne, Minnesota.

Henrichs exposes the slippage of historical narratives and structures involved in the building of personal legacies. Through juxtapositions and the use of familiar icons and visceral materials, he creates a space that is present in the "now" as a new history that defies the forces of entropy while transforming the ordinary into the sacred.

ARTIST TALK
Join us before the opening reception of "I-CON-ARTIST" for a presentation by Cody Henrichs. His artist talk will take place across the hallway from the Denler Gallery in F3350 of the Totino Fine Arts Building from 5 - 6 PM.

The exhibition is free and open to the public.