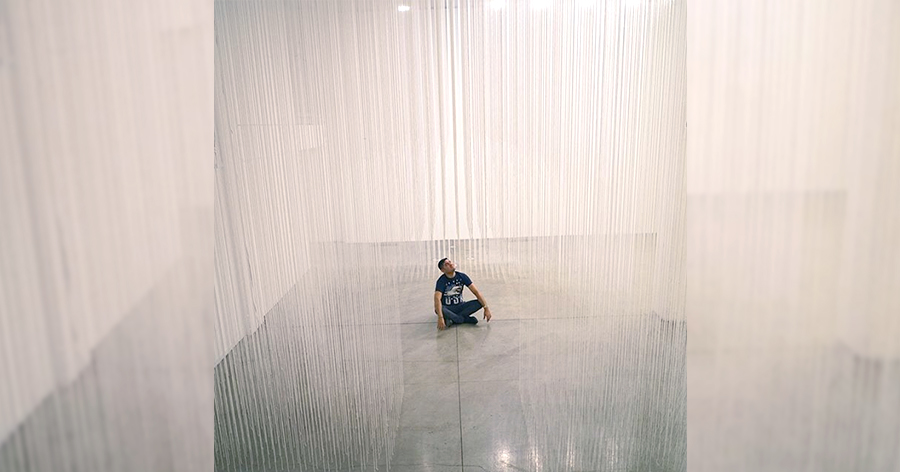 HOTTEA / Solo exhibition
A glimpse into the mind of installation and street artist, HOTTEAEvent Website

Showing

Mar 29th - Apr 14th, 2019

Opening

Fri Mar 29th, 2019 6PM - 8PM CST
Burnet Fine Art & Advisory
775 Lake St E
Wayzata
( map )
IC: photo by Sal Rodriguez
Burnet Fine Art & Advisory's newest exhibition gives a glimpse into the mind of installation and street artist, HOTTEA. In this exhibition the artist looks internally to present his artwork as a means for personal healing.
HOTTEA is an Emmy award winning artist having worked with clients big and small- from private home installations to entities like Google and Viacom. Over the years HOTTEA has been able to balance both corporate commissions while keeping his roots in street art and graffiti. By continuing to do un-commissioned work on the streets non-destructively, HOTTEA's commissioned pieces have been given an edge over the rest using similar materials and techniques. By being able to research and install in everyday spaces one would not typically see art installations the artist has gained knowledge of how people interact with art on a broader scale.
Some of the cities and spaces the artist has recently worked in include- the Sydney Opera House, the beach of Barcelo Resort in Mexico, the Artmossphere Biennale in Moscow, Russia, the MADE festival in Sao Paulo, Brazil and NY Fashion Week. His accomplishments range from collaborations with Sesame Street to un-commissioned interventions in Santa Monica California. HOTTEA is an artist that prides himself in the quality and concept of his artwork both on the street and in a museum.
Special Gallery hours during exhibition
Tuesday-Sunday 11AM-5PM, and by appointment