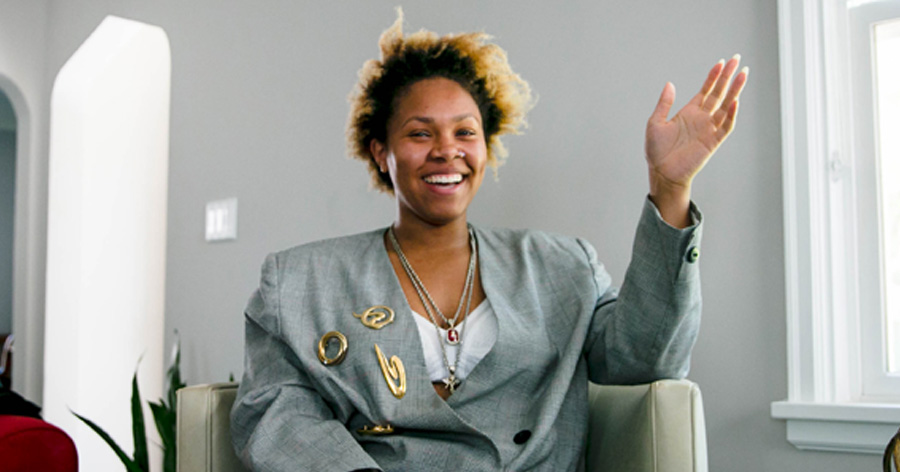 AUGUST 2019 X NORTHSIDE
Featuring the work of Minnesota-based visual storyteller Nancy MusinguziEvent Website

Opening

Thu Aug 1st, 2019 6PM - 8PM CST

Showing

Aug 1st - Aug 31st, 2019

Gallery Tour w/Artist

Fri Aug 30th, 2019 4PM - 5PM CST

Gallery Tour w/Artist

Sat Aug 31st, 2019 2PM - 3PM CST
Juxtaposition Arts
2007 Emerson Ave N
Minneapolis
( map )
This August, Juxtaposition Arts presents a special collaborative project and exhibit featuring the work of Minnesota-based visual storyteller Nancy Musinguzi, on view in the JXTA Emerson Gallery from August 1–31, 2019. NORTHSIDE: An Oral History Publication and Installation is a multimedia oral history project featuring candid conversations and portraits of North Minneapolis youth that highlights their approach to using art as a catalyst for community-building and social change.
Using their background in ethnographic research, cultural anthropology, and photojournalism, Nancy mapped the intergenerational narrative of Cameron Downey, a JXTA alum and Northside native emerging interdisciplinary "anti-disciplinary" artist through their relationships with friends, family, and peers from the region, and identified and anchored the impact of their perspectives on the North Minneapolis community.
SPECIAL GALLERY TOURS with Artist Nancy Musinguzi
• Friday, August 30, 2019: 4:00PM–5:00PM
• Saturday, August 31, 2019: 2:00PM–3:00PM
On Friday, August 30th, and Saturday, August 31st, artist-in-residence Nancy Musinguzi will host open tours for the public to learn more about their creative process and approach to designing their latest oral history project, NORTHSIDE. Gallery visitors will have an opportunity to meet the artist, purchase a zine, and view the gallery before its closure.