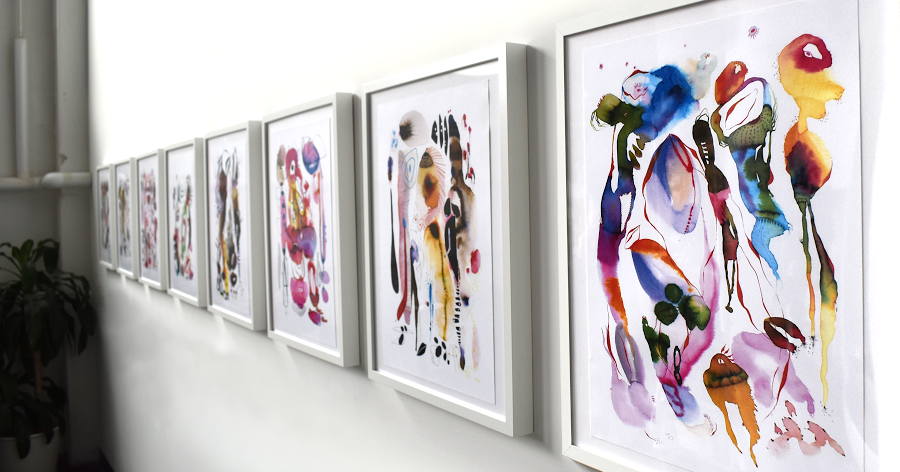 Art at the Hive / Suyao Tian
Local artist and curator Suyao Tian paints in her own beautiful, buggy languageEvent Website

Showing

Nov 15th - Mar 9th
The Hive Salon
1621 E Hennepin Ave
Suite B20
Minneapolis
( map )
Local artist and curator, Suyao Tian has just installed a selection of her colorful and curious artworks at The Hive Salon in Northeast Minneapolis.
As a child, she often caught all kinds of small bugs, put them in jars. She spoke to them, played with them, and they were the only listeners in her childhood. Now, Suyao still forages outdoors for bugs and natural elements. She still talks to them. But instead of putting them in the jar, she puts them into her paintings. They become symbols in a language all her own.
Suyao creative process is to extract fragments of memory and separate, reorganize and integrate them. This process is her communication with her memories. It's a process of self- release, expression, and identity. She uses bright colors to celebrate her freedom.
Stop by the salon during regular business hours to see this stunning work.
Purchase Online
——
The Hive Salon is an organic and eco-conscious salon committed to doing right by patrons and environment alike by stocking green products and recycling waste material. The Hive is known for regularly showcasing unique art by local artists on their walls.