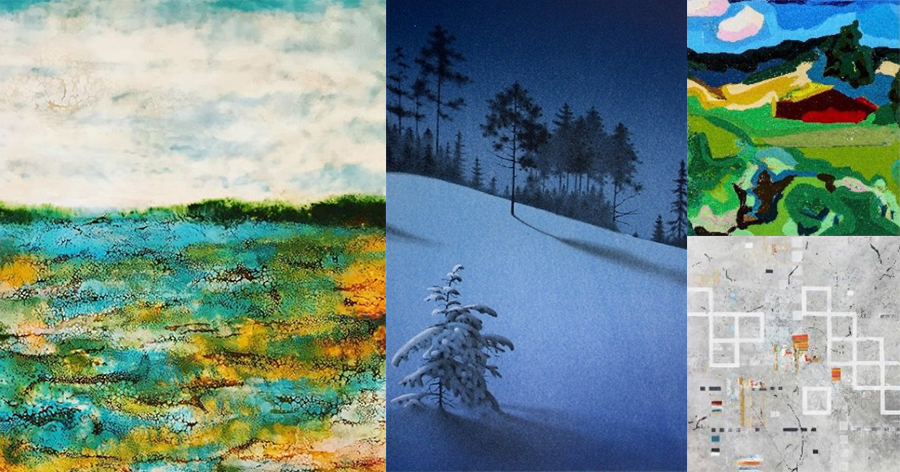 Art at 801 / Feb - May 2019
Group exhibition featuring Jodi Reeb, Kurt Seaburg, Mark Barlow, Patrick PryorEvent Website

Showing

Feb 23rd - May 31st

Opening

Sat Feb 23rd, 2019 6PM - 9PM CST

Artist Talk

Sun Apr 14th, 2019 1PM CST
Art at 801 Gallery
801 N Washington Ave
Minneapolis
( map )
Opening reception with music by Marlin Ledin.
Jodi Reeb
"By painting abstracted landscapes using Encaustic paint (molten beeswax), I like to explore the horizon line. By simply dividing the painting with a flowing motion, I can create shapes, textures, and patterns that speak to landscape."
Kurt Seaburg
"I have worked in a number of mediums but for many years have directed much of my creative energy through lithography. I love the way the texture of the stone preserves the liveliness and spontaneity of the drawing, as well as the numerous possibilities this medium offers to further transform and manipulate the drawn image."
Mark Barlow
"These seventy oil paintings celebrate the gift of having visited this particularly wondrous chunk of Montana land. Close to the Smith River, Browns and Rainbows and moving waters are imbedded in the pigments, but are not graphically depicted. Born of gratitude. Functioning as opaquely personal conduits to memory."
Patrick Pryor
"The heavily worked surface and muted palette of the Tablet Series paintings are inspired by the idea of the palimpsest. In textural studies a palimpsest is a manuscript, tablet or piece of writing material on which the original writing has been "erased" to make room for later writing but of which traces remain.