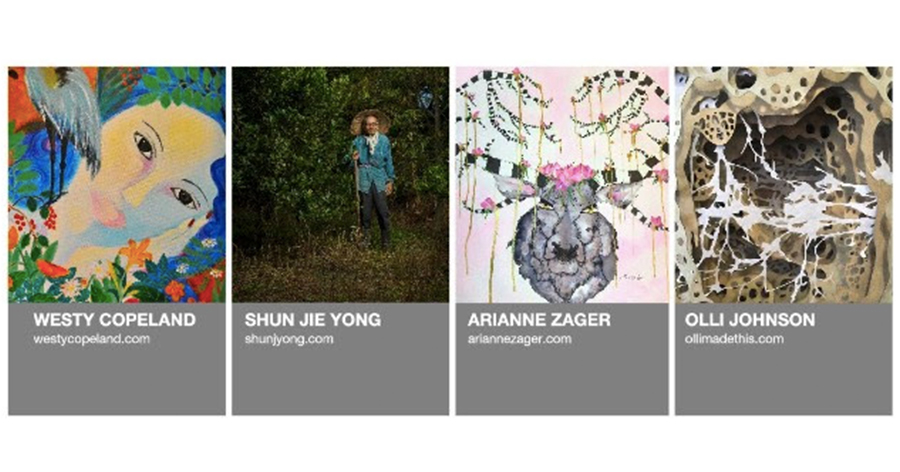 Art At 801 / Winter 2018
Group exhibition featuring Westy Copeland, Shun Jie Yong, Arianne Zager, Olli JohnsonEvent Website

Showing

Oct 13th - Jan 27th, 2019

Opening

Sat Oct 13th, 2018 6PM - 9PM CST

Artist Talk

Sun Jan 27th, 2019 1PM CST
Art at 801 Gallery
801 N Washington Ave
Minneapolis
( map )
Two painters, a photographer and a kinetic paper engineer.
Westy Copeland
Over 35 years of painting, printing, and collaging have turned Westy's personal visions into a language of colors and layers that will leave you smiling.
Shun Jie Yong
Shun is a portrait photographer who honors immigrants and refugees in the United States and in Malaysia by portraying them in the way they want to be seen.
Arianne Zager
Large-scale pop surreal watercolor work represents a skewed depiction of feminine beauty.
Olli Johnson
Shoots & Roots// A Forest in Four Stories'is an interactive display of kinetic dioramas and paper sculpture that come to life with the turn of a crank.
Opening night music by Mike Michel, Minnesota Music Academy award-winning songwriter, guitarist, and music educator. His music is upbeat, melodic, groove inspired and pop-oriented.