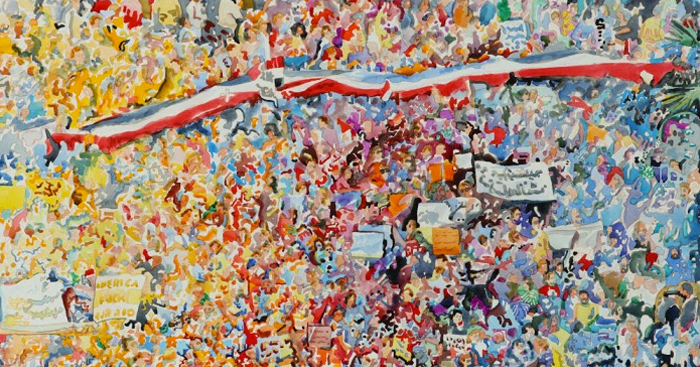 Untitled 13
Annual show invites guest jurors to select the work, providing unique curatorial viewpoint and exposing fresh artistic voicesEvent Website
Showing

Feb 11th - Mar 26th, 2017

Reception

Sat Feb 11th, 2017 6PM - 9PM CST
Soo Visual Arts Center
2909 Bryant Ave S
Suite 101
Minneapolis
( map )
Untitled 13 marks the thirteenth year of SooVAC's juried exhibition series. Untitled provides opportunities for artists working in any medium and at any stage of their career, resulting in a survey of varied perspectives and provocative work. Each year SooVAC invites guest jurors to select the work, this year it was Dean Otto and Astria Suparak. Every juror provides a unique aesthetic and curatorial viewpoint, giving the public an opportunity to view fresh artistic voices with every new installment of Untitled.
Participating Artists: Byron Anway, Deidre Argyle, Josette Ghiseline, Lindsy Halleckson, Anders Johnson, Daniel McCarthy-Clifford, Erica Meier, Terrence Payne, Tim Portlock, Christopher Rowley, Susan Solomon, Laura Stack, Gabriel Strader Brown, Holly Streekstra, Joshua Stulen, and Sam Van Vo
This exhibition will run simultaneously with Side Effects May Include, both at SooVac with a reception Feb 11th, 6-9PM.