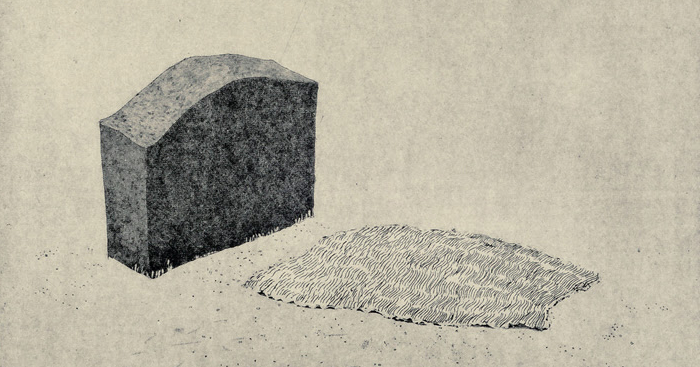 Markers of Time: Prints by Marilyn A. Owens
Two new print series from Norwegian artist Marilyn A. Owens as part of the Migrating Societies cultural exchange program. Event Website

Showing

Oct 1st - Oct 24th, 2015

Opening

Thu Oct 1st, 2015 5PM - 8PM CST
Soo Visual Arts Center
2909 Bryant Ave S
Suite 101
Minneapolis
( map )
The prints of Marilyn Owens could be considered a type of lament, an aesthetic lament for the passage of time, for people and places now lost, and for the events that often bring unwanted change or movement. For Owens the act of migration has figured prominently in her life-story and, the abstract notion of time has played a critical, if not sometimes ethereal, role in her artistic practice as evidenced in her two series of etchings Landmarks and From a Churchyard. In the former, the buildings and constructions refer to sites in her local community of Brevik, Norway, and, in the latter, the gravestones portrayed, whether alone or in groups, symbolize the passage of time and that which has gone before.

This exhibition is part of a cultural exchange program titled Migrating Societies, organized by Ida Bringedal From Telemark Art Center in Skein, Norway, in partnership with Todd Bockley, Bockley Gallery. Twin cities based artist Pao Houa Her and Portland based Wendy Red Star will be exhibiting at Telemark Art Center at the same time.
Special Minneapolis #GalleryCrawl Hours:
Thursday, October 1st 4 - 8 PM including over 15 galleries around Minneapolis.
Find out more information