Community Spotlight Program
Doing Our Part to Support Independent Local Businesses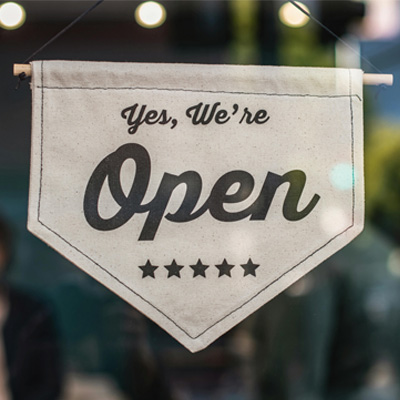 We know times are tough. As a fellow independently owned small business in the Twin Cities, we want to help get through this together. You have a small business that makes our community a unique and wonderful place to live. We have a passionate hyperlocal community minded audience that would love to support your business.
MPLSART.COM is offering independently owned local businesses 3 months free advertising - no strings attached. Your ad will run in rotation with other great local businesses in our new Community Spotlight feature on every page of our website. There is no fine print and no obligation. When your 3 months are up, if you wish to continue running your ad, we'll happily send rates for paid ad placement. If not, we'll simply take the ad down.
To allow businesses greater exposure, we are limiting the number of participating businesses to 16 per 3 month period. Priority will be given to BIPOC/LGBTQ+ owned businesses, businesses most affected by the pandemic, and businesses providing essential needs.
Sound good? To get started, simply apply below and we'll handle the rest.
Apply to the Community Spotlight Program
Apply Now
Have questions?
Contact us
Other Sponsorship Opportunities
MPLSART offers several opportunities to connect our audience with your business, fundraiser, or project.
Ad Placement on our site
Sponsored Social Posts
Inclusion in our Weekly Newsletter
Editorial Sponsorship
Sponsorship of the Sketchbook Project
Community Spotlight Program
Interested in supporting local arts?
Contact Us