A while back, when you walked up the concrete steps into 1400 12th Ave NE, you may have noticed a stenciled slogan in white spray paint. It read simply "this place already had a name." Part of an installation by Ashley Fairbanks, the graffiti was meant to remind us that we are on stolen Dakota land, that everything we build and name has come with privilege, at a price.
For the past six years, the name we've used for that place is Public Functionary. In that capacity, the space has played host to art exhibitions, fashion shows, plays, operas, concerts, and meetings of all sorts. As of May 1st, though, PF will be on the move. Co-directors Tricia Heuring and Mike Bishop will be looking for a new space to grow into while they oversee remote programming, such as the Studio 400 residency program at Northrup King.
At the space's farewell party on April 20th, the PF family — artists, musicians, poets, children, art-lovers, and party people — gathered one last time to celebrate what this space has meant to its community. As Public Functionary moves out and moves on, we have compiled here some thoughts and memories from community members about what this space has meant to them.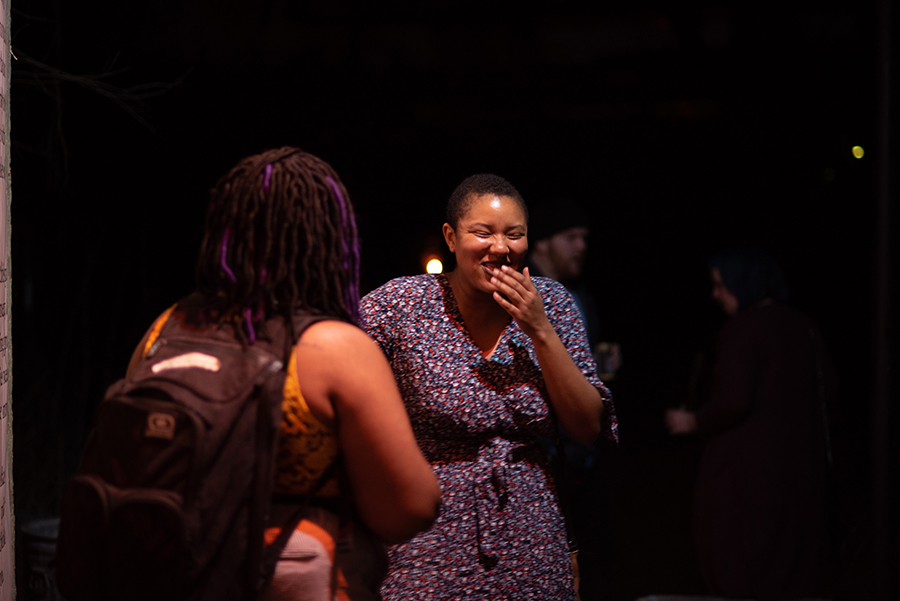 From creatives, reflecting on PF as a space for community productions and multi-disciplinary events:
"My work is rooted in building community through the intersection of the arts and activism, and I never really found space to explore the possibilities of this work until I connected with Tricia and Mike. Public Functionary is a space for me and my community to dream beyond what we ever thought was possible. To me, Public Functionary is like home." -Ryan Stopera, Photographer/Filmmaker/Organizer
"Midwest Mixed sends our love and appreciation to Public Functionary for the unending support you have shown us over the last three years. Though you are moving from the space you have called home for some time, we know amazing things are coming. Thank you for believing in us! Thank you for being a rock for our entire Twin Cities community and figuring out how to create accessible and safer spaces for all creatives and change-makers." -Midwest Mixed
"As an event producer, Public Functionary consistently provided a space where I knew all attendees would feel welcome. That inclusivity coupled with a high level of artistic excellence is invaluable." -John Mark, Director/Producer/Choreographer
"The PF space has been absolutely pivotal in my performance and artistic career. A space that has always supported my vision, and a true staple of Minneapolis. I cannot thank Tricia & the whole team enough for what they've done for the community." -David Maxwell, Artist
"Public Functionary has supported me as an artist and as a publisher. I am confident I would not be where I am today in my work without the support of Public Functionary as a both a gallery and a gathering space. The building was important and beautiful, but the community and the vision is the most important part. I am forever thankful." -Meghan Murphy, artist
"PF has been an oasis in the desert of eurocentric mediocrity. The bold vision and firm mission have combined to create a vital space for the local creative community and artists of color in particular." -CRICE Kahlil, artist/curator
"Public Functionary has supported me as an artist, a social movement worker, and a person who wants to have a good time that I feel good about. Their incredible generosity with their space has allowed me to facilitate workshops that would otherwise not have happened without them. And their incredible curatorial skills have created supportive spaces for folks to express all kinds of creativity and enjoyment. I'm looking forward to seeing how they'll continue to evolve all aspects of themselves." -Eleonore Wesserle, artist/organizer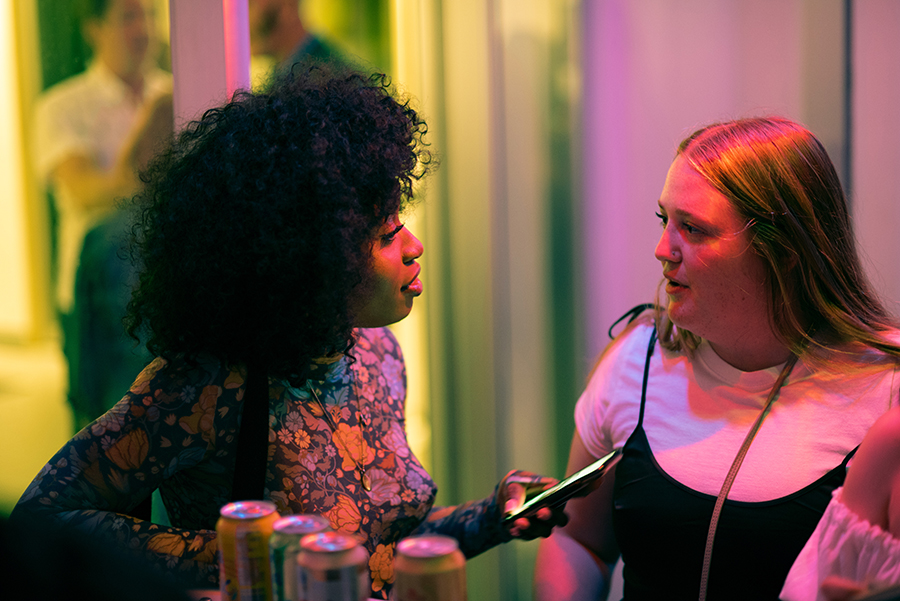 From emerging visual artists who exhibited there:
"Public Functionary is the kind of space of emerging artists' dreams, and through the hard work of Tricia and Mike and the support of the Twin Cities art community, has become a coveted reality. My first solo exhibition in Minneapolis was held at Public Functionary in 2017, and I felt both supported and challenged as I worked to create a show that pushed past what I thought I was capable of. Public Functionary is an incredibly progressive chameleon-like space for a 'white wall' gallery, and it brings together artists, professionals, and community members from all over the Twin Cities metro. The space allowed me to build confidence and make connections to people with my work that I couldn't even have imagined at that stage in my career, and has propelled me to the place where I currently am in my career." -Leslie Barlow, PF Solo Exhibition Artist
"PF helped me introduce myself and my work to Minneapolis in a major way, in a way that I wouldn't have been able to on my own. As a result of having a solo exhibition I was able to make new connections and become part of the art community, something I felt outside of until now." -Jose Dominguez, PF Solo Exhibition Artist
"The Blacker the Berry, my first solo exhibition, wouldn't have been achievable if not for the fervent support and dedication of Public Functionary. They aided in cementing a foundation for me as an Artist, and I've only progressed upward since. Their dedication to the success of my first solo exhibition was unmatched to any working relationship I've had with a gallery up to that point. Public Functionary handled everything from periodic critiques and mentorship, to successfully negotiating production rates with clients that allowed me to create the work exactly as I envisioned, and even scheduled several press interviews that I otherwise would not have had the connections to do on my own. Since then, my work had gone on to be added to permanent collections of museums and collectors around the world and I've been featured and interviewed by several leading media outlets including Juxtapoz, the Walker Art Center, and Good Morning America. Without their guidance I know for a fact The Blacker the Berry and the subsequent success of my artistic practice would not have been possible." -Bobby Rogers, PF Solo Exhibition Artist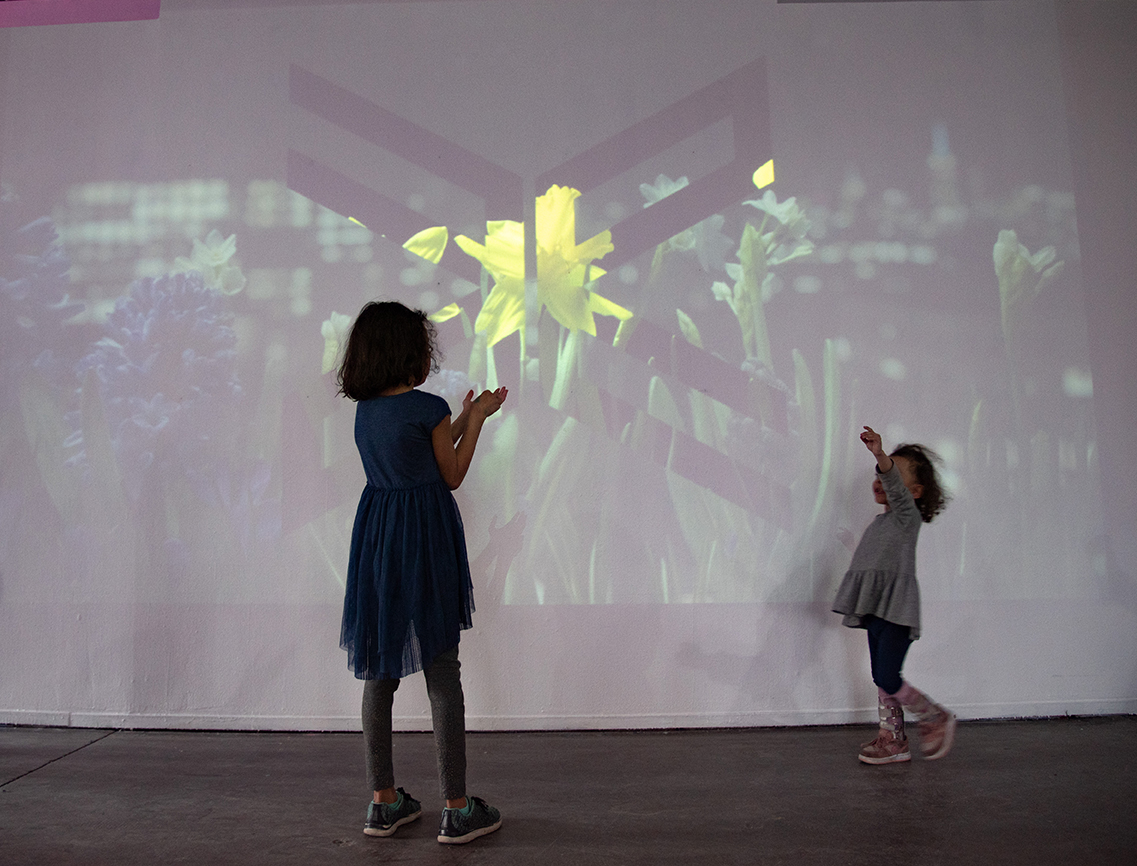 Love notes to PF from the community:
"My heart is filled with love for PF, you've made space for all who had no placement."
"Thank you for creating a safe space with thought and creativity. Love forever, cannot wait for the next destination."
"Thanks for holding space for everything from BIPOC art to BIPOC operas."
"Jam packed nights. Quiet with art. Big-ass feelings. Palpable love. Thank you."
"From the beginning, it's been amazing to watch you grow. Please continue to hold space for bold voices."
"You gave someone a reason to be an artist. That's power."
All photos of the final PF party are by Sharolyn B. Hagen Photography, courtesy of Public Functionary, except the following, courtesy of PF's Instagram.