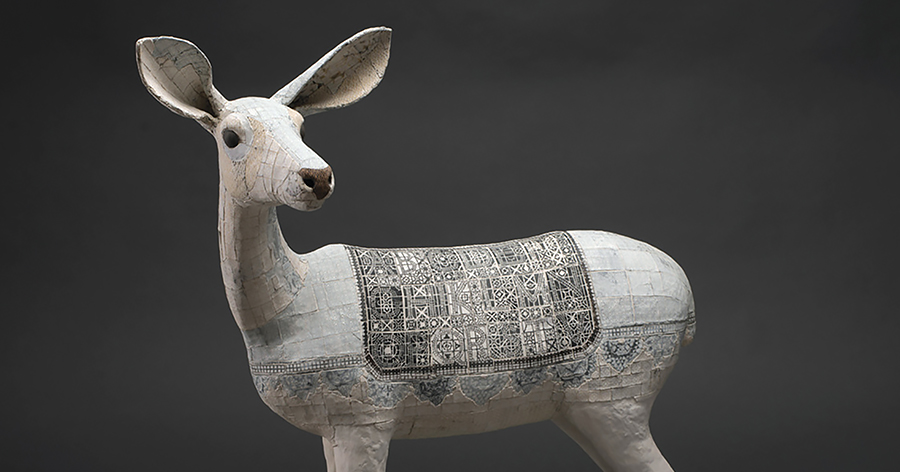 Urban Parallel
A Celebration of the History and Legacy of Ceramics in Glasgow, ScotlandEvent Website

Showing

Mar 1st - Mar 30th, 2019

Opening

Thu Mar 28th, 2019 5PM - 9PM CST
Artistry Theater and Visual Arts
1800 W Old Shakopee Rd
Bloomington
( map )
IC: 'Deer with Alphabet Blanket,' porcelain paper clay, Susan O'Byrne
The exhibition, 'Urban Parallel' brings together the work of six Scottish-based acclaimed contemporary sculptural makers in clay: Andrea Walsh, Dawn Youll, James Rigler, Susan O'Byrne, Livia Marin, and Jonathan Wade.
Each artist included in this exhibition has relocated their practice to or is associated with Glasgow, one of Europe's leading creative capitals.
——
This exhibition is part of 'Claytopia', the 53rd annual conference for NCECA (National Council on Education for the Ceramic Arts), happening March 27–30, 2019 in MSP.