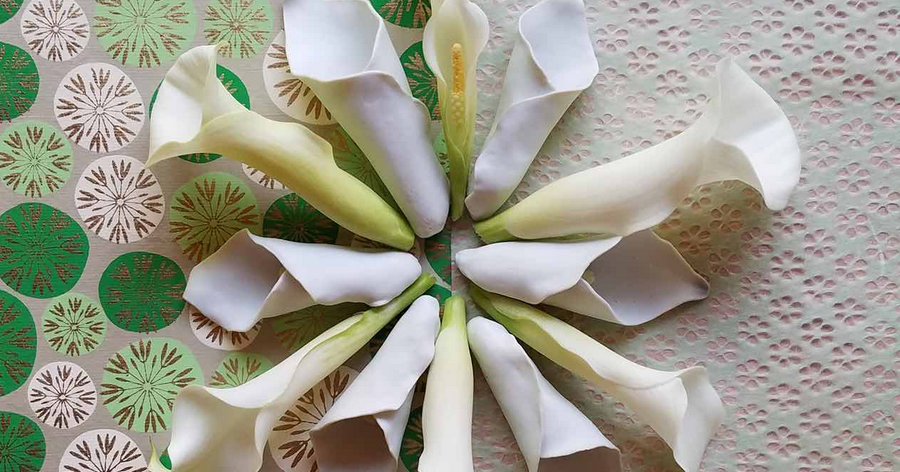 Temporal Patterns
Integrating real flowers with ceramic ones, Shibata explores the ephemeral in a large-scale installation that celebrates both ornamental and time-based patterns encountered throughout life.Event Website

Opening

Thu Jan 17th, 2019 6PM - 8PM CST

Showing

Jan 17th - Feb 20th, 2019
The Christensen Center Art Gallery, Augsburg University
2211 Riverside Ave
Minneapolis
( map )
While flowers and plants have a defined lifespan, pottery from the Jōmon period and the Terracotta Warriors in Xi'an have withstood millennia. I am interested in the contrast between the transience of nature and the relative stability of fired ceramics, in beauty that can be both ephemeral and enduring. Working at the intersection of the natural and constructed, I integrate real flowers with ceramic ones. My installations, which thus incorporate actual, lived time and elements of decay, allude to memento mori and seek to create an awareness of the ephemerality of our existence in contrast to the persistence of fired clay.

Temporal Patterns is a large-scale installation that represents the four seasons and celebrates both ornamental and time-based patterns encountered throughout life. Inspired by the feminist Pattern and Decoration movement of the 70s and 80s, I use an array of printed papers from different countries that function as a backdrop to three-dimensional real and porcelain flowers. Moving from left to right in the gallery, viewers sense the shifts in color, type of flower, scent, and 2D and 3D patterns that establish the visual transitions between seasons.

Bio
Juliane is an installation artist who was selected as a 2016 Emerging Artist by Ceramics Monthly. She received her MFA from Bowling Green State University and has taught at Carleton and Hope colleges. She was twice awarded Artist Initiative grants from the Minnesota State Arts Board, in 2014 and 2018. In 2016, she was a co-curator of (Michi) – Distinctive Paths, Shared Affinity: An Exhibition of Japanese American Ceramic Artists, which traveled across the U.S. Her work belongs to the permanent collection of Northern Arizona University's Art Museum and the Brown-Forman Collection. This spring, Juliane's work will be featured in four exhibitions that coincide with the 2019 National Council on Education for the Ceramic Arts conference in Minneapolis.

Juliane Shibata is a fiscal year 2018 recipient of an Artist Initiative grant from the Minnesota State Arts Board. This activity is made possible by the voters of Minnesota through a grant from the Minnesota State Arts Board, thanks to a legislative appropriation from the arts and cultural heritage fund.