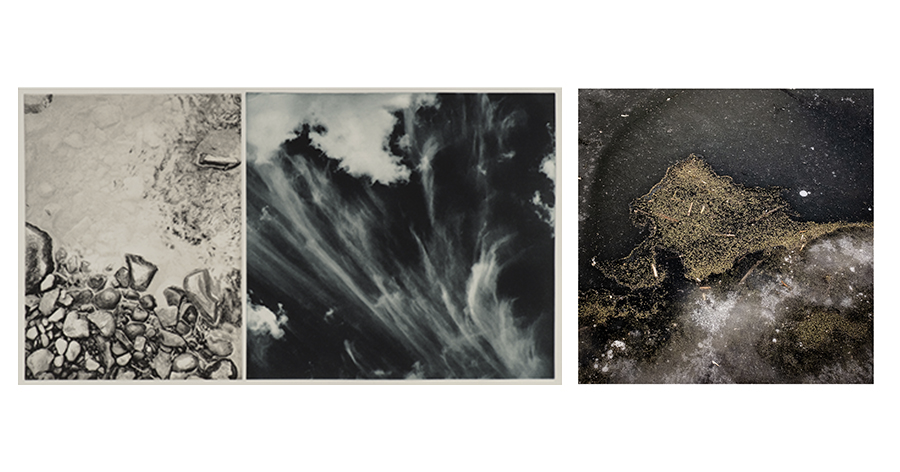 States of Matter
New Work by Lisa Nebenzahl and Keith TaylorEvent Website

Showing

Mar 16th - May 23rd

Opening

Sat Mar 16th, 2019 5PM - 8PM CST
Marsden/Gustafson Gallery
550 Vandalia St
#120
St. Paul
( map )
Photographers Lisa Nebenzahl and Keith Taylor look at elemental components of the natural landscape, turning their cameras to land, water, and sky. These quiet investigations move in and out of abstraction, using light, scale, and perspective to describe the subtle surfaces of our environment.
Lisa Nebenzahl is a Minneapolis based photographic artist. Her work explores ideas about fragility and resilience, the passage of time and the function of chance and surprise observing and responding to the natural world.
Keith Taylor is a London-born artist who now lives in Minneapolis. He uses photography to render landscapes, both real and imagined, playing with tensions between geography and experience. He is particularly interested in applying experimental technology to push the capabilities of handmade historical photographic printmaking processes.