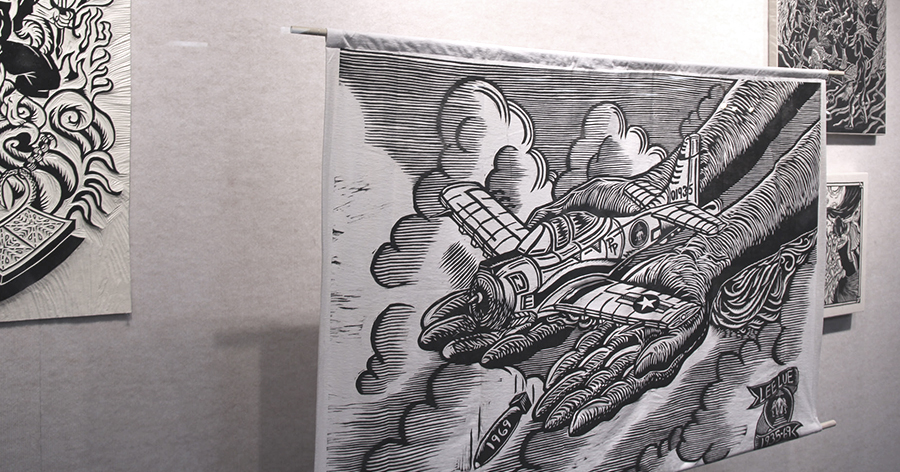 Sib Pauv Zog: A Hmong Cultural Harvest
Group show featuring the work of Hmong artists and farmers, curated by Oskar LyEvent Website

Showing

Dec 3rd - Jan 29th, 2019

Artist Talk

Thu Jan 10th, 2019 12PM - 1PM CST
Hennepin Gallery
300 S Sixth St
A-Level
Minneapolis
( map )
This exhibition – "Sib Pauv Zog: A Hmong Cultural Harvest" – at the Hennepin Gallery features Hmong artists and farmers of today and their respective work and stories, each a labor of love that re imagines Hmong existence, and makes way for new cultural traditions. With each installation, rethink where creativity and inspiration lives, what makes a cultural practice, what a harvest can be. From fridges to recipe diaries. From handwoven hemp to handmade couture. From humble interviews to fantastical folk tales. Each one invites you to a more rooted experience of contemporary Hmong culture. This is a cultural harvest.
Special Event
January 10, 2019, Noon - 1 p.m.
"Sib Pauv Zog – A Talk with ArtCrop" Brown Bag Talk
Hennepin County Government Center Auditorium, A-level
Oskar Ly, queer Hmong French American multi-disciplinary artist, organizer and creative cultural producer.