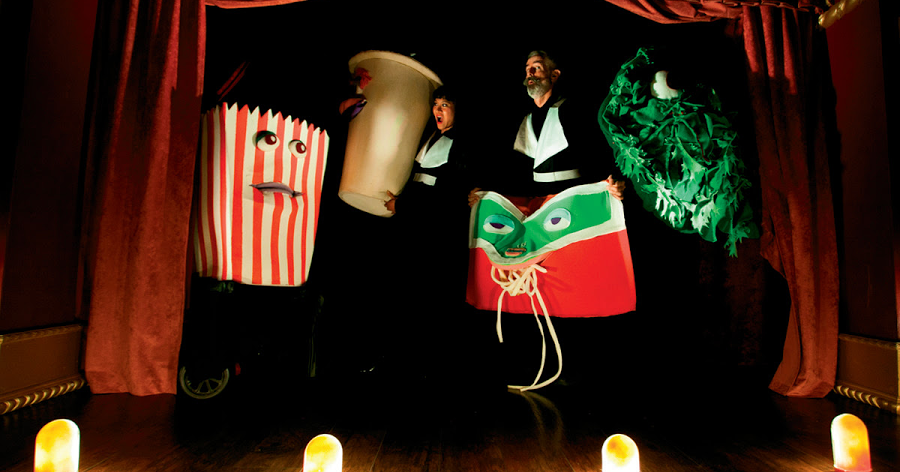 Purple Iridescent Bone: Gawdafful National Theater and the Bitter Art of Psychic Theater
The White Page hosts FD13 residency for the arts as they present an artist talk by Asher HartmanEvent Website

Artist Talk

Fri Mar 15th, 2019 7AM CST
The White Page
3400 Cedar Ave
Minneapolis
( map )
IC: 'Purple Electric Play!' Machine Project, 2014. Written and directed by Asher Hartman. Left to right: Jasmine Orpilla and Philip Littell. Puppets by Patrick Ballard. Puppeteers Drew Thataussie and Chelsea Rector. Photo: Marianne Williams.
Asher Hartman is the Director of the Gawdafful National Theater , a Los Angeles based art and theater company which he describes as a loose cabal of highly trained and strongly gifted actor-artists-insects committed to making complex, poetic, crass and finely crafted theater. Drawing on his practice as an intuitive, Asher Hartman will open the talk with a non-acting theatrical exercise to strip the body to its imaginary skeletal form.
This is event is free of charge.
Reserve your space here.