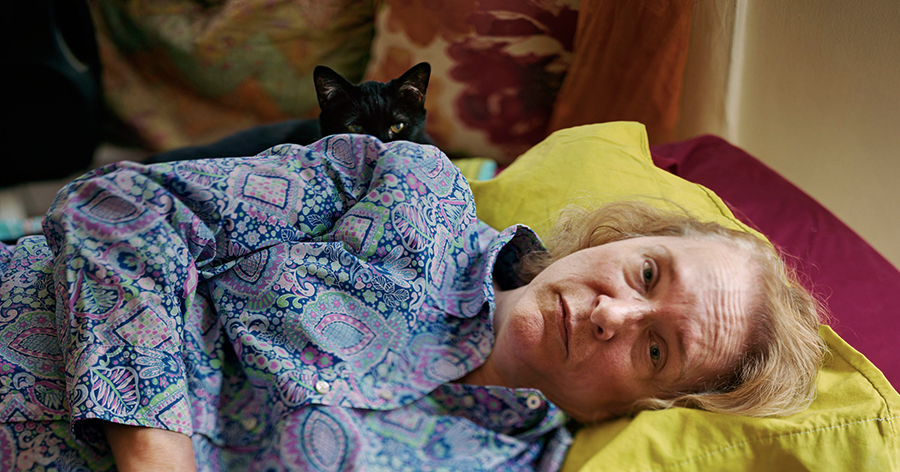 I Know How Furiously Your Heart Is Beating
An exhibition of new large format photographs by internationally renowned artist Alec SothEvent Website

Opening

Fri Mar 15th, 2019 6PM - 8PM CST

Showing

Mar 15th - May 1st, 2019
Weinstein Hammons Gallery
908 West 46th St
Minneapolis
( map )
"Rather than trying to make some sort of epic narrative about America, I wanted to simply spend time looking at other people and, hopefully, glimpse their interior life." — Alec Soth
Weinstein Hammons Gallery is pleased to present 'I Know How Furiously Your Heart is Beating,' an exhibition of new large format photographs by internationally renowned artist Alec Soth. This will be artist's fifth solo exhibition with the gallery.
After an extended hiatus, Alec Soth returns to large format color photography with his new series of interior portraits. Taken over the course of a year in cities across the globe, Soth focuses on depicting the domestic intimacy of his subjects rather than focusing on their geography or nationality. Inspired and titled after a line in Wallace Stevens' poem "The Gray Room," Soth expresses poetic mysteries unleashed from the quiet encounter in a stranger's room beholding the fragile enigmatic beauty of another person's life. With the use of recurring motifs such as birds and windows, Soth draws attention to observation, time and the relationships between the photographer and the subject.
'I Know How Furiously Your Heart Is Beating' will have three concurrent presentations, with slight content variations. The first exhibition will open at Weinstein Hammons Gallery, Minneapolis, March 15; followed by Sean Kelly, New York, March 21st; and Fraenkel Gallery, San Francisco, March 23.