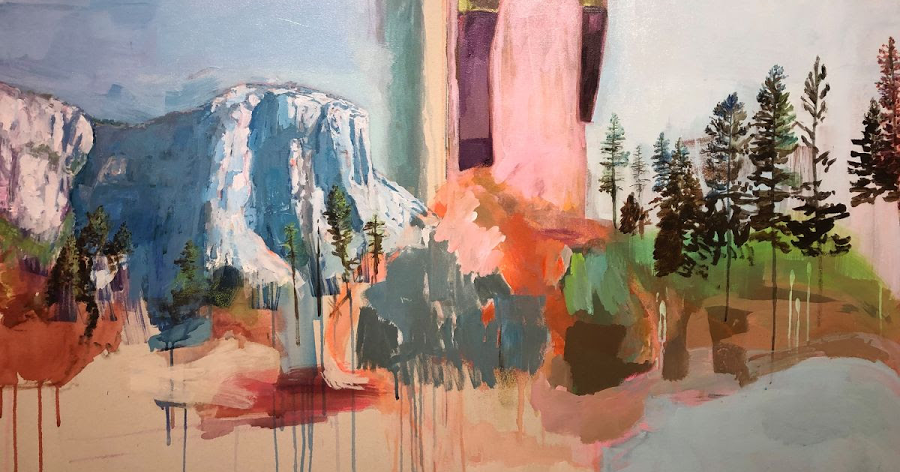 I Can Feel The Truth Somewhere Over There. Here Beyond Further.
A new body of work that is a combination of Toni Gallo's studio practice and her study of mediation as both a yoga instructor and longtime practitionerEvent Website

Opening

Thu Aug 8th, 2019 6PM - 9PM CST

Showing

Aug 8th - Aug 25th, 2019

Art and Meditation

Sat Aug 17th, 2019 1PM - 3PM CST

Art and Meditation

Sat Aug 24th, 2019 1PM - 3PM CST
Soo Visual Arts Center
2909 Bryant Ave S
Suite 101
Minneapolis
( map )
Coming together in a multimedia exhibition of painting, sound installation and mediation, Gallo's work speaks of the weight we allow external forces to have - distractions and ideologies to tell stories of our identities through the reels of imagery in our comings and goings like an endless tide from our active minds.
Dig deeper.
Art and Meditation with Toni Gallo on Saturday, August 17, and Saturday, August 24, 1-3pm.
Toni will be in the gallery during this time and leading meditations at 2pm in her exhibition