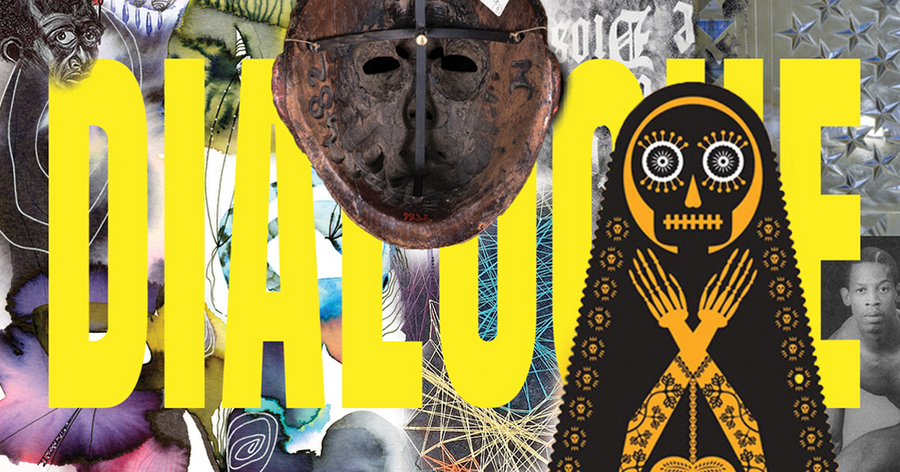 DIALOGUE
Group art exhibition featuring 23 diverse local artists, each at different stages in their practicesEvent Website

Showing

Jul 13th - Sep 29th, 2019

Opening

Sat Jul 13th, 2019 6PM - 10PM CST

Closing

Sun Sep 29th, 2019 5PM - 7PM CST
New Rules
2015 N Lowry
Minneapolis
( map )
This group art exhibition features 23 diverse artist who are professional established and merging artists that work and live in the Twin Cities. The show includes many different mediums such as painting, drawing, sculptures, photography, ceramic, installation, metalworks, woodworks, screen print, mandala and more !
These artists bring their work from different perspectives and directions, creating compelling stories and conversations, welcoming everyone to engage in serious DIALOGUE together!
We're all standing at the intersection of Art, Immigration, Citizenship, and Identity, facing severe issues. As loaded as these issues are, can these topics be unpacked? Are we the audience, participators, or creators? We will welcome you to get comfortable with the unconformable as we create space for serious DIALOGUE.
Artists
Christopher E. Harrison, Carry-on Homes Group (Peng Wu/Zoe Cinel/Shunjie Yong/Preston Drum/ Aki Shibata), Donald Thomas, Felix Hampton Brown, Gita Ghei, Jovan C. Speller, Joy Spika, Jonathan Herrera Soto, Krista Beier, Kaamil Haider, Katayoun Amjadi, Luis Fitch, Maria Jose Castillo, Nooshin Hakim Javadi, Pedram Baldari, Revital Mitchell, Suyao Tian, Xavier Tavera, Yijia Li